Phaethon rubricauda Boddaert, 1783
Red-tailed Tropicbird
Red-tailed Tropicbirds are rare at Kwajalein. We have seen not personally seen them. The photo below was taken by Christina Sylvester from a sailboat on a trip from Majuro in the Marshall Islands to Tonga. Clapp (1999) reports one sighting in the Kwajalein Atoll and lists several references that recorded nesting on some northern Marshall Islands atolls.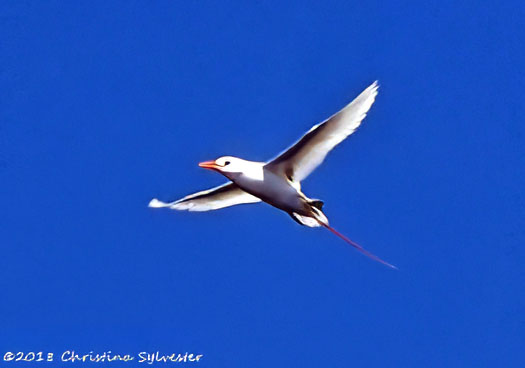 Created 12 March 2018