Bursatella leachii de Blainville, 1817
Although widely distributed in the Indo-Pacific and apparently common in some areas, we have found only two specimens of this species in the Marshalls.Both were in lagoon Halimeda patches at a depth of 8m. The first was found on 6 August 2011 and measured only 18mm.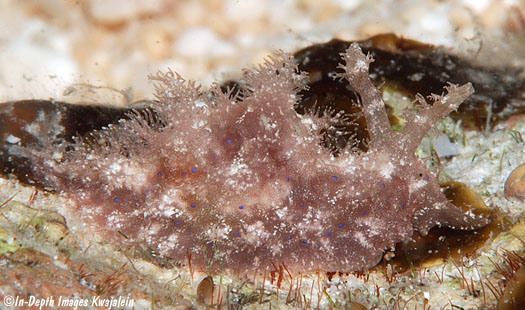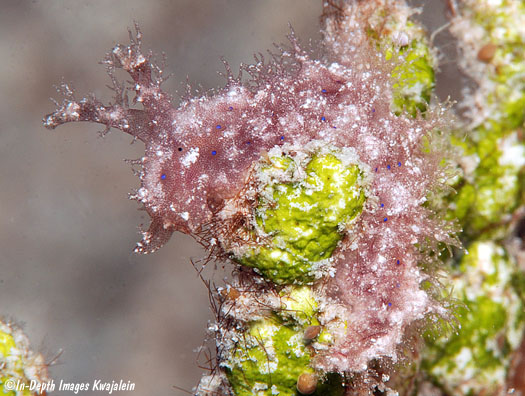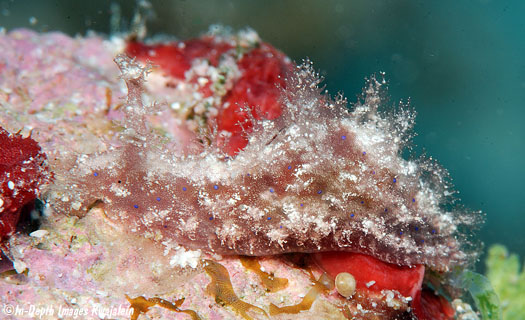 The second specimen was observed on 15 April 2013.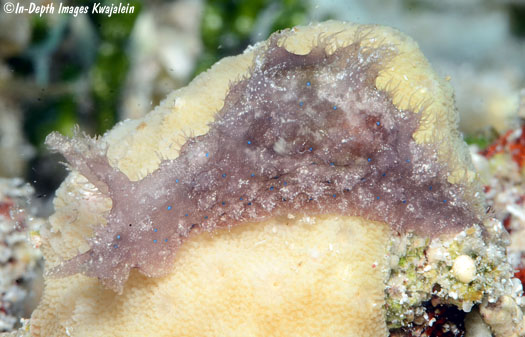 A brown copepod crawls on the side of the Bursatella below.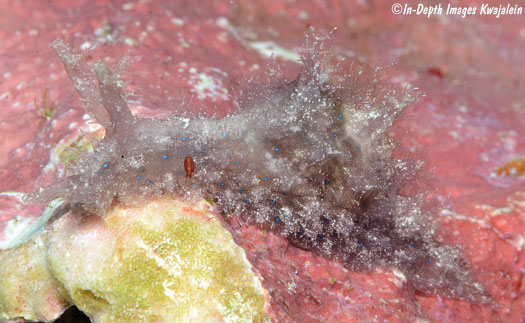 Another specimen, found in a Halimeda algae patch by Stan Jazwinski and photographed by Jay Lord.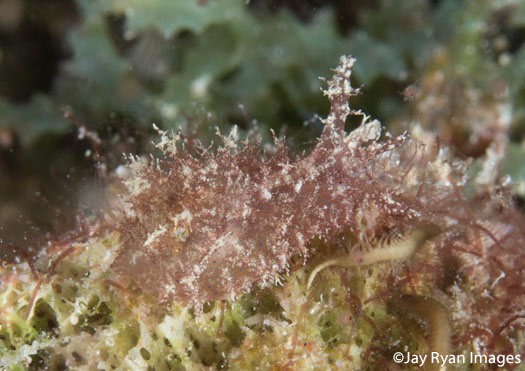 Created 9 August 2011
Updated 21 August 2016
Return to Anaspidean thumbnails