Janolus
sp. e531
This tiny unidentified Janolus is known from two specimens found at Kwajalein Atoll. Both were in eastern lagoon Halimeda patches at a depth of 8m. The first, in the first three photos below, measured 6mm in length.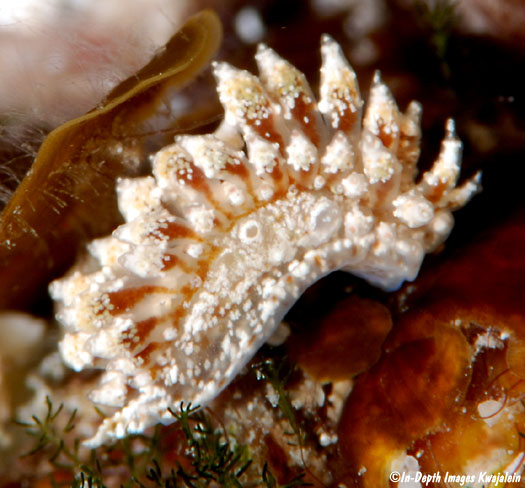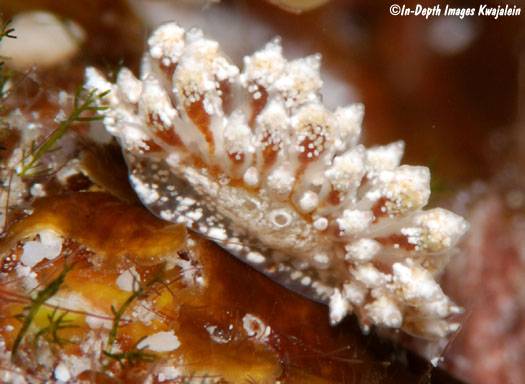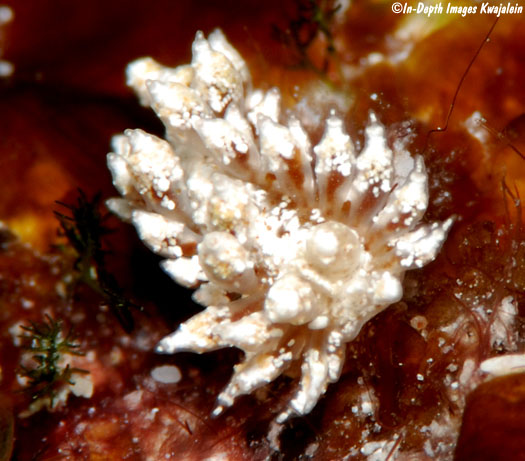 The second specimen was found on 23 January 2012 and measured 14mm.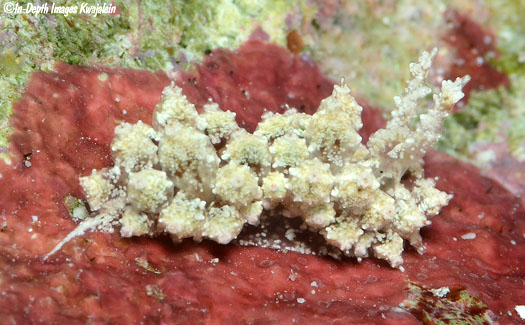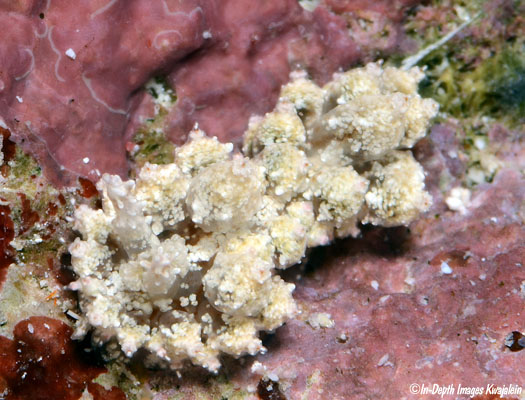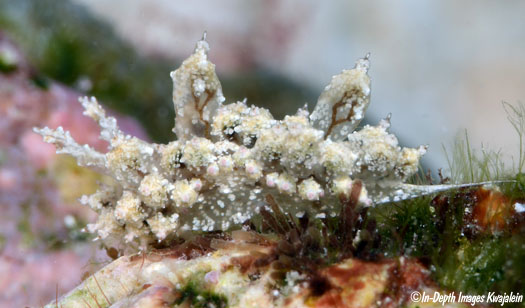 The specimen below was found in one of the Kwajalein reef quarries in 2m of water in January 2016 by Christina Sylvester.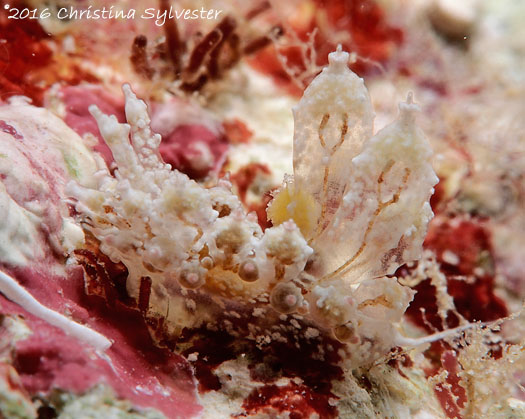 Created 12 July 2008
Updated 2 February 2016
Return to Arminacean thumbnails