Phyllidia elegans Bergh, 1869
Although this matches the description of and photos of some specimens of Phyllidia elegans in the literature and on the web, it seems quite different from the Marshall Islands variety. The animal in the two upper photos was found at Menjangan Island.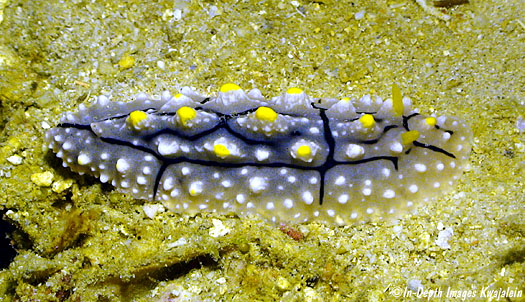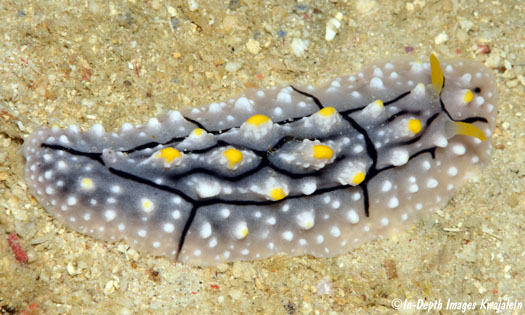 This one was found at Tulamben.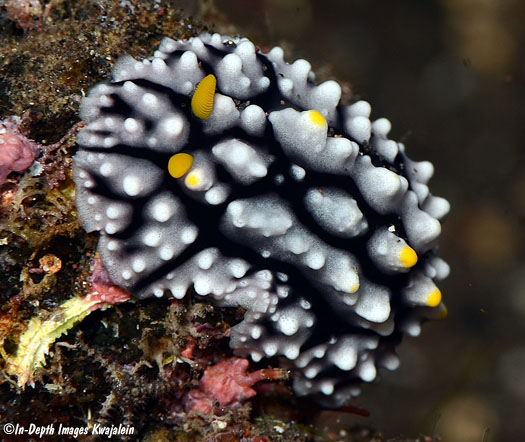 Created 26 December 2012
Updated 17 January 2016