Nembrotha sp. b034
We saw two specimens near the Liberty wreck at Tulamben. Both were small and about the same size, but on one the orange spots were mostly green. This appears to be the species referred to as Nembrotha sp. 2 in Gosliner et al, 2008. It has been suggested that it is a color form of Nembrotha yonowae Goethel & Debelius, 1992.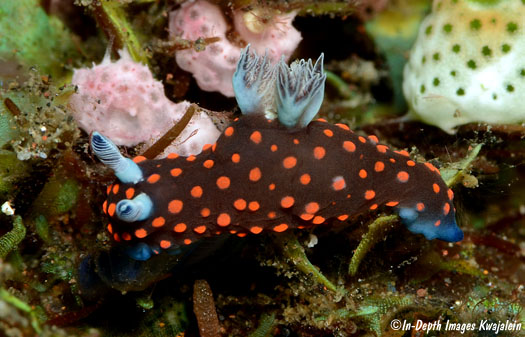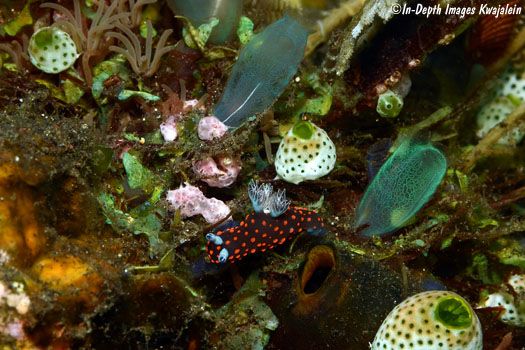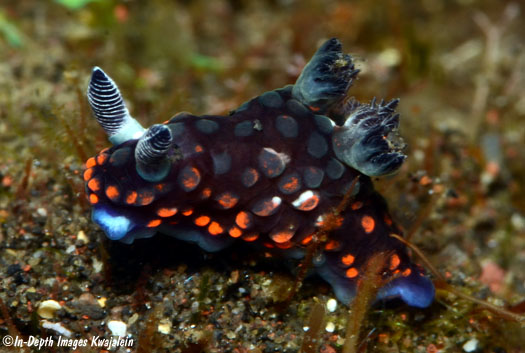 A third specimen was spotted at Amed on 7 May 2013.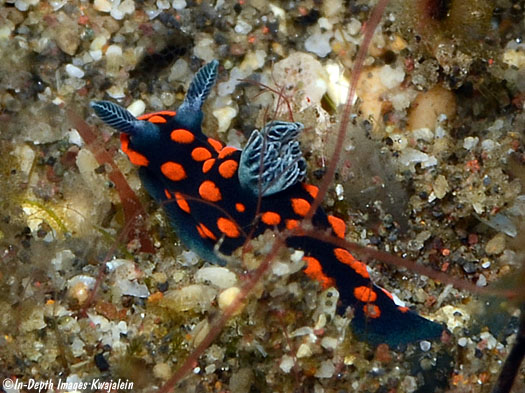 One more tiny one was found at Melasti Point near Tulamben on 13 June 2014.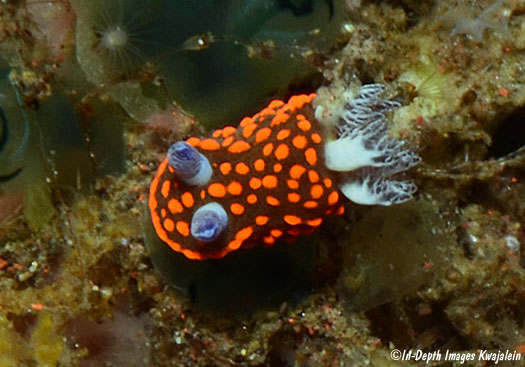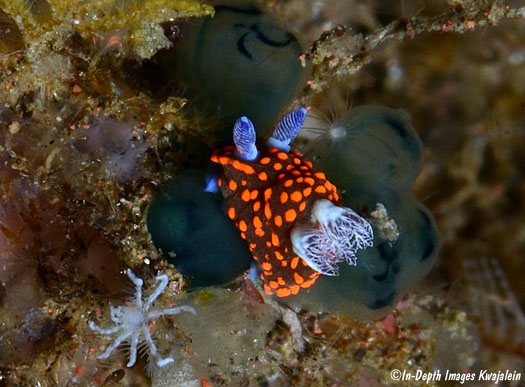 The one below was at Seraya.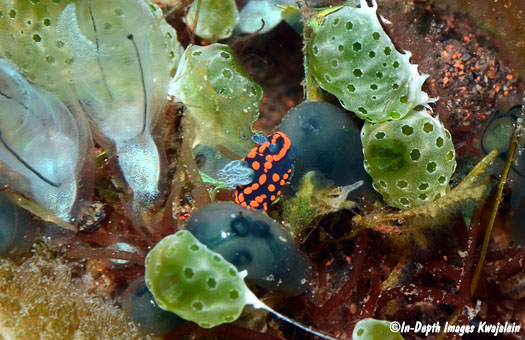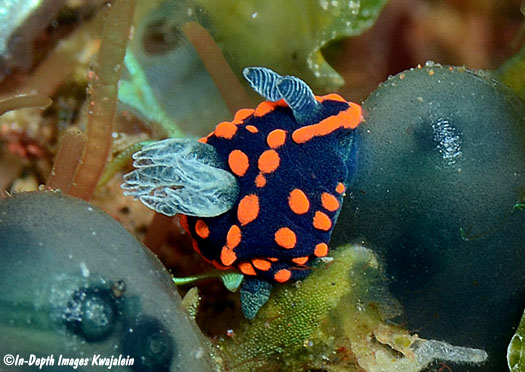 The one with greenish spots below was observed at Seraya on 7 November 2014.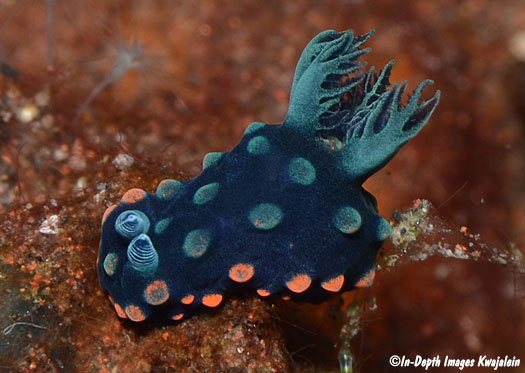 Created 26 December 2012
Updated 15 February 2015