Trapania sp. b042
This species resembles Trapania euryeia, but the brown patches are solid brown, not spotted with lighter dots. We saw these on several trips, most commonly in November of 2015. The two specimens in the first four photos below were on red sponge at Coral Gardens, Tulamben, on 11 November 2012.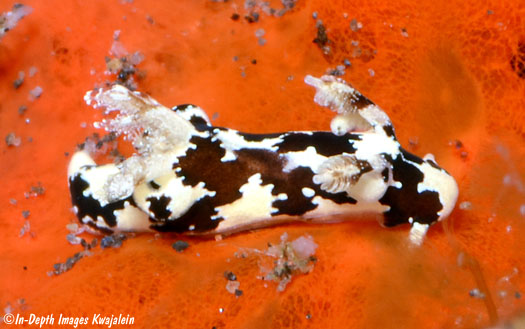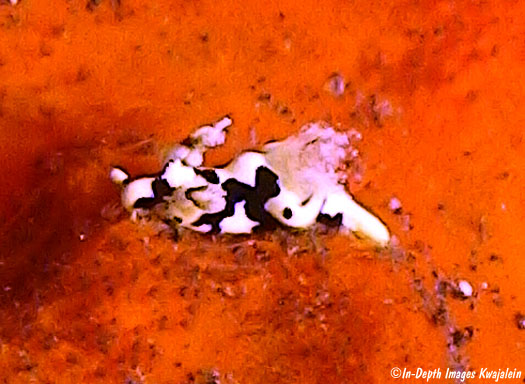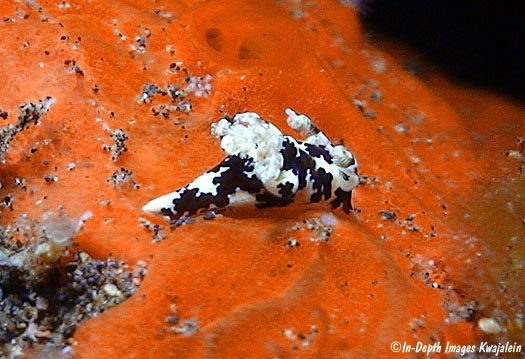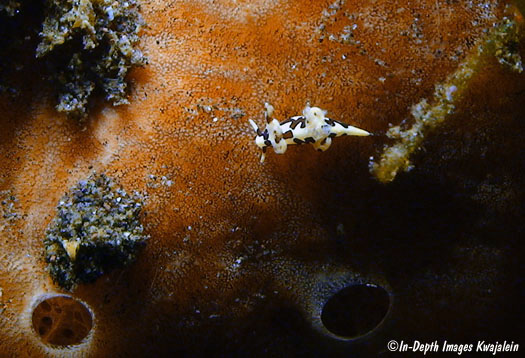 One more was photograped at the River on 10 November 2014.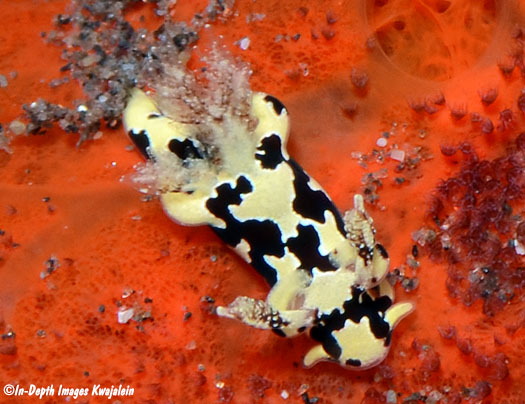 These are among several specimens seen at Tulamben between the Liberty wreck and the River in November 2015.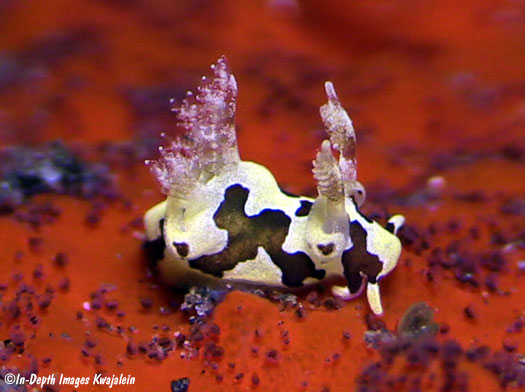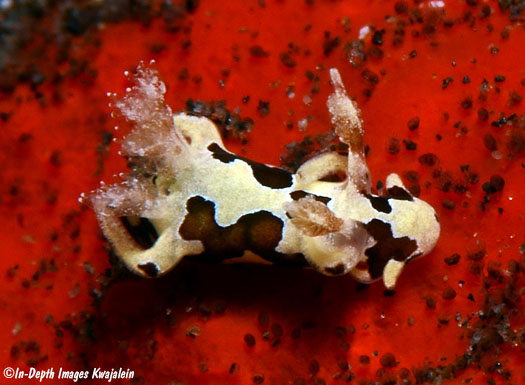 Created 26 December 2012
Updated 17 January 2016