Armina occulta Mehrotra, Caballer & Chavanich, 2017
Three of these were found at Puri Jati on 28 April 2013. The young one (last photo) was crawling on the sand, but the two larger individuals were found by watching for their rhinophores poking up through the sand at the base of sea pens. This is called Armina sp. 2 in Gosliner et al, 2008.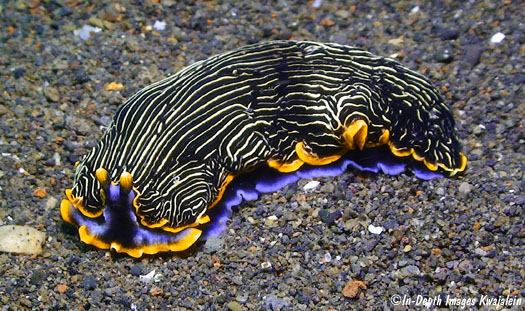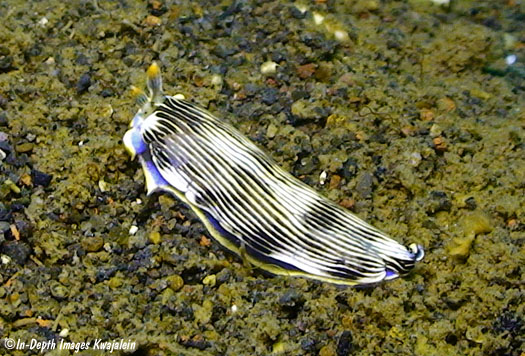 Several more were seen at Pura Segara in the Tulamben area both day and night in November 2014.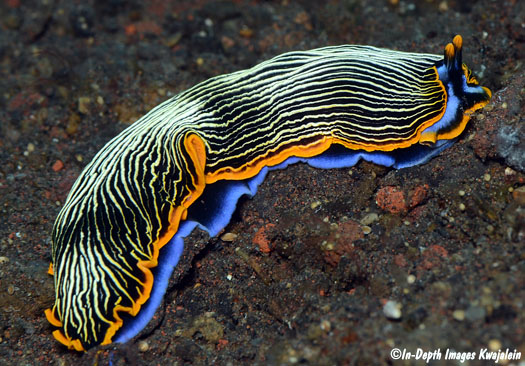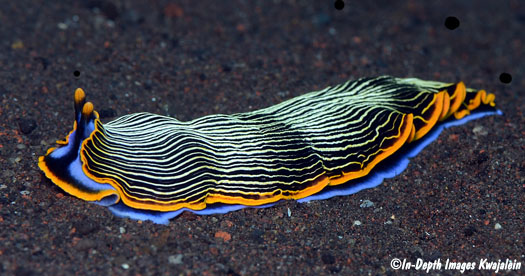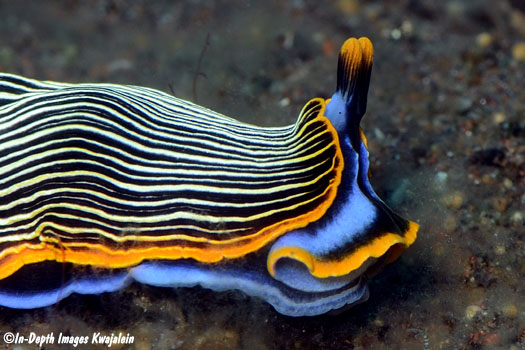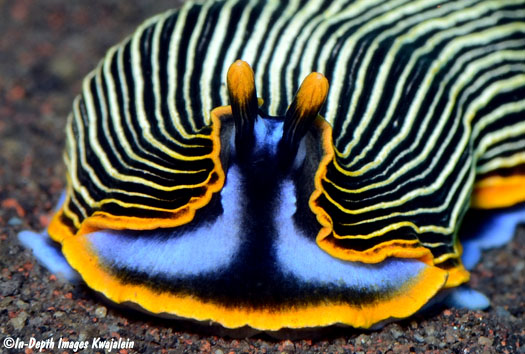 Created 1 June 2013
Updated 24 May 2017