Dendrodoris guttata (Odhner, 1917)
Several Dendrodoris guttata were found, the first one exposed on dark sandy rubble in the flat above the slope at Petiisan Point.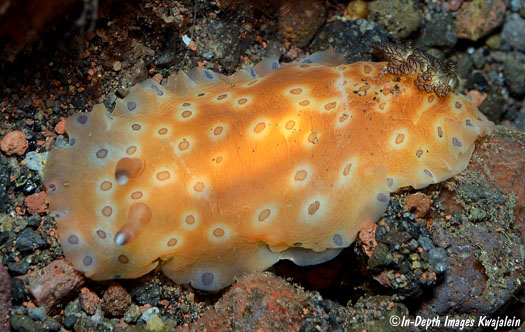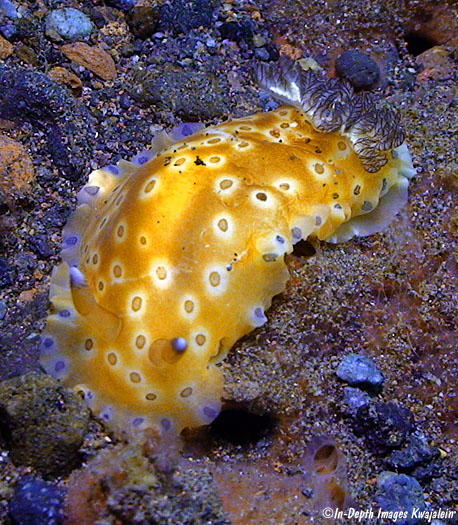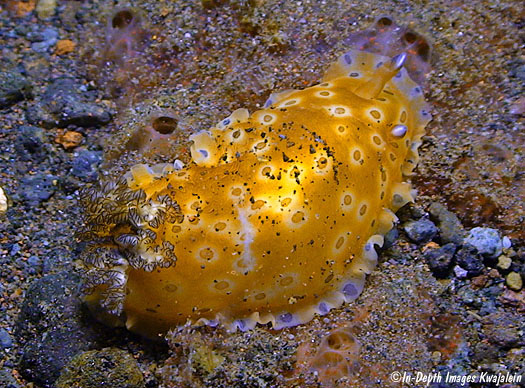 This larger individual was on top of a rock at Batuniti on the night of 9 November 2014.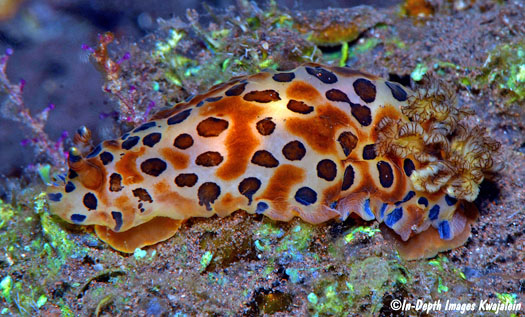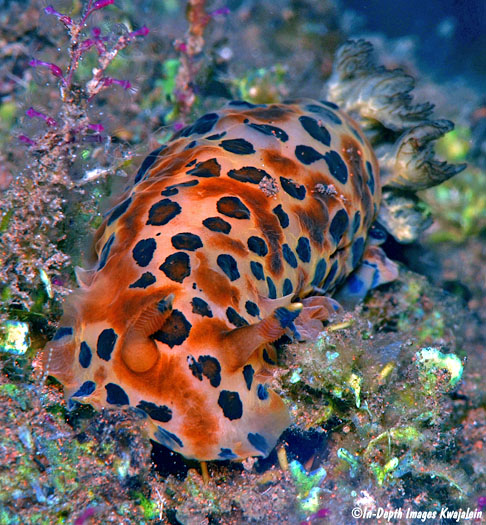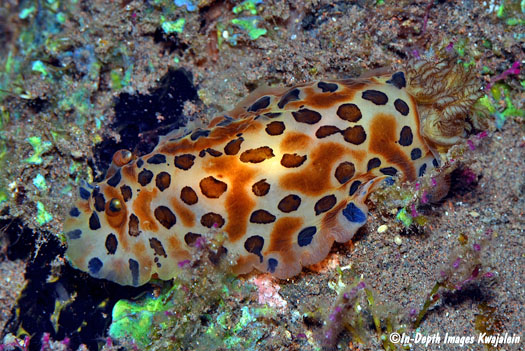 This smaller one was in shallow water near Batuniti.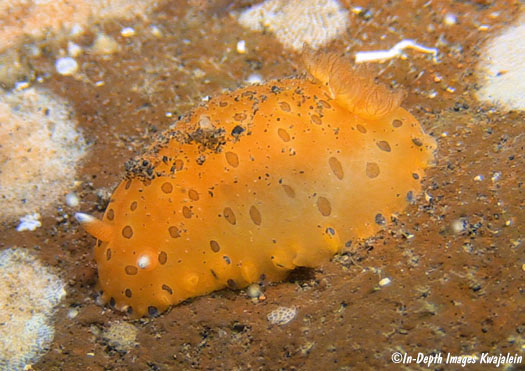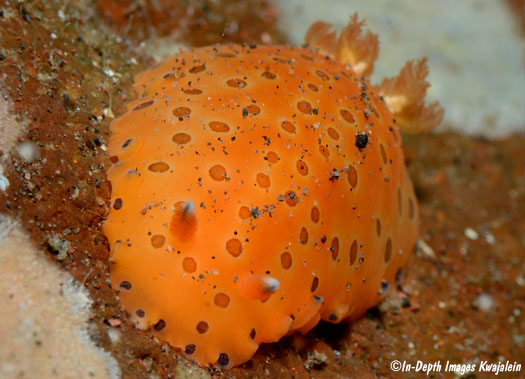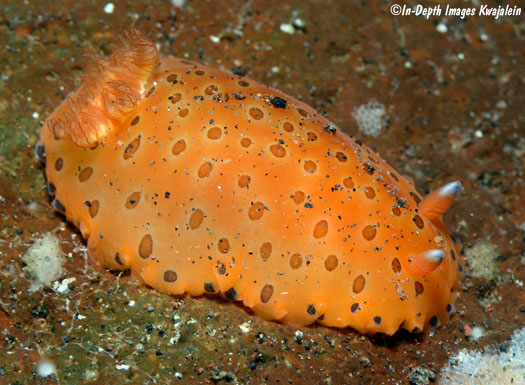 Created 6 June 2013
Updated 19 January 2016