Facelinid sp. b116
This small eolid was found at several sites around Tulamben. Gosliner et al (2015) refer to it as Facelinid sp. 5.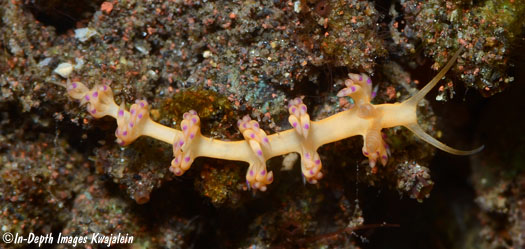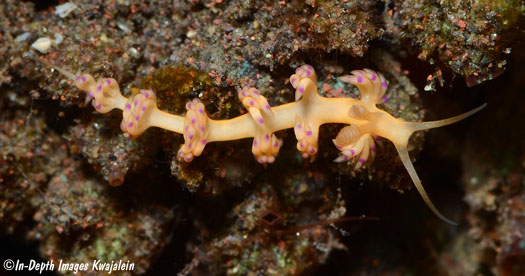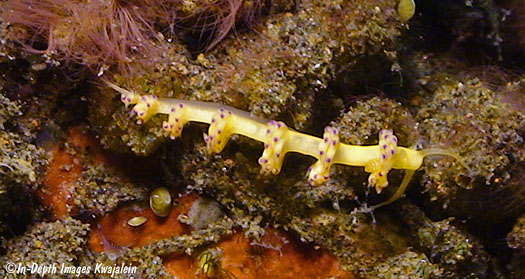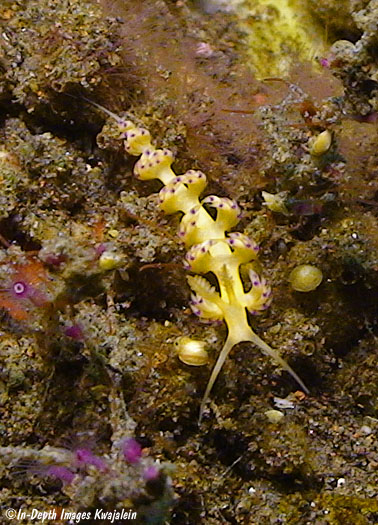 The next few shots show several specimens found in November 2015. Although with whiter bodies and more orange on the rhinophores of a couple of the specimens, it looks as though they probably belong to the same species.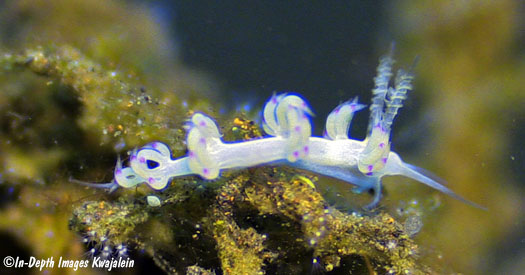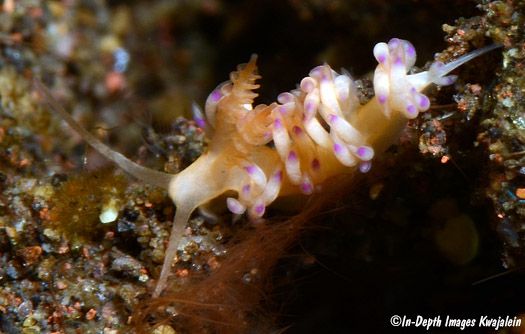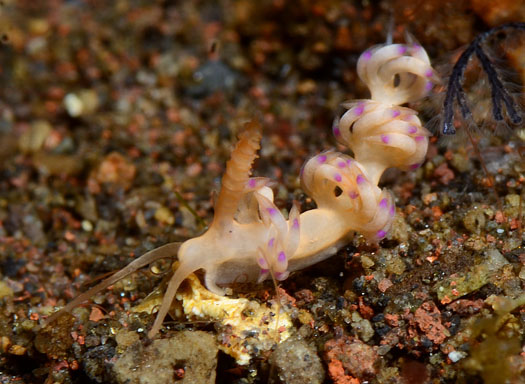 This one seems the most unusual of the lot, probably because of the longer cerata.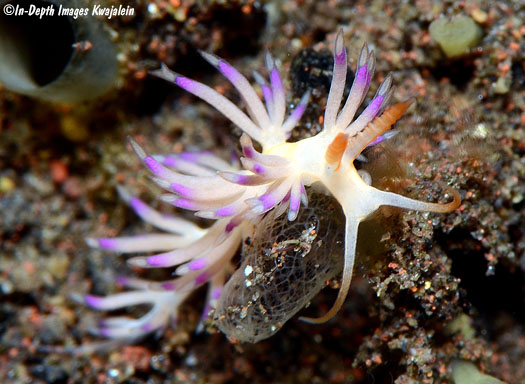 Created 6 June 2013
Updated 23 January 2016