Goniobranchus aureopurpureus (Collingwood, 1881)
One of these was exposed in shallow water, about 5m depth, on the rubbly flat above the dark sand slope at Pura Segara.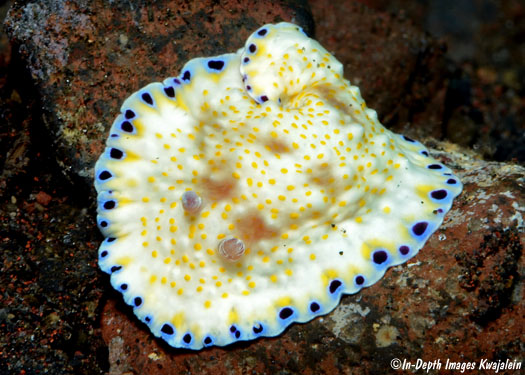 Two sets of three individuals were found on the slopes of Melasti and Batuniti on night dives on 9 and 11 November 2014. These were all quite large, at least twice the size of those we see in the Marshalls.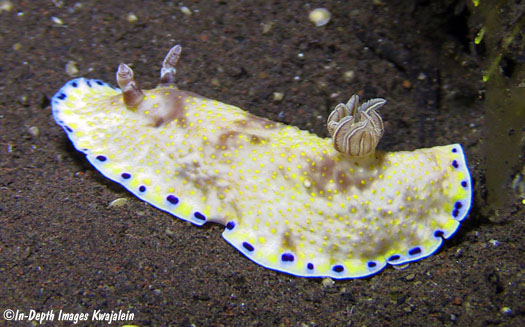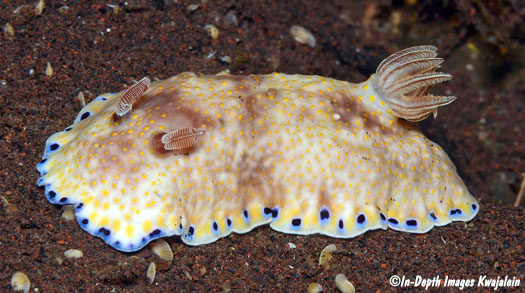 Several more were seen in the Batuniti area in November 2015.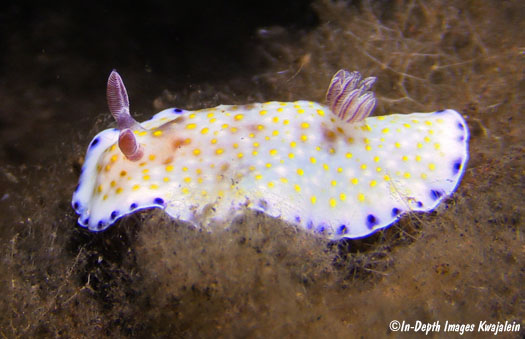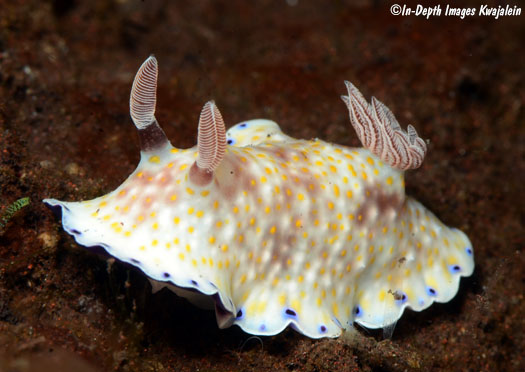 Created 13 July 2013
Updated 19 January 2016