Bornella stellifer (Adams & Reeve in Adams, 1848)
We saw one of this exposed on a night dive on the dark rubbly slope at Petiisan Point. While it was a bit larger and darker and more distinctly reticulated than specimens we see in the Marshall Islands, it would appear to be this species.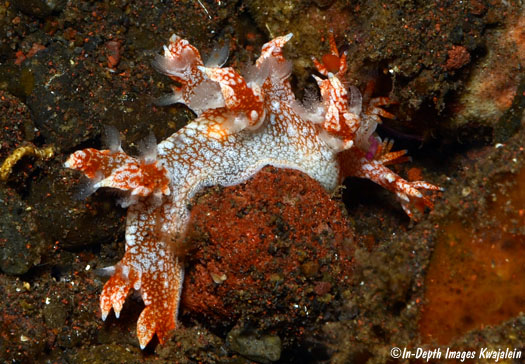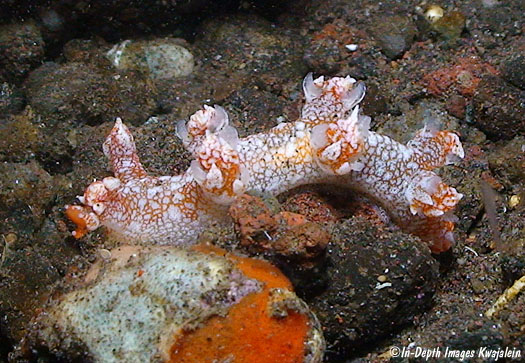 A smaller specimen was observed at night at Batuniti on 9 November 2014.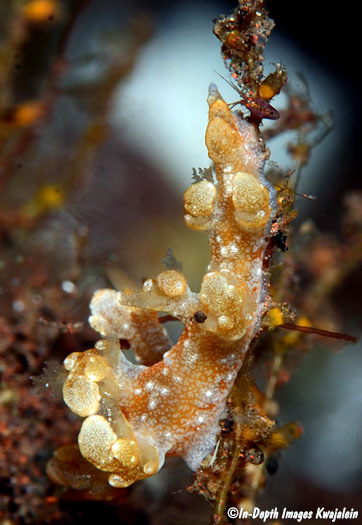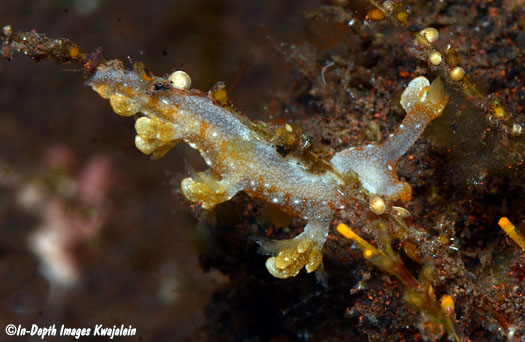 Created 13 July 2013
Updated 17 February 2015