Kabeiro rubroreticulata Shipman & Gosliner, 2015
One was seen, on a hydroid at Seraya on 6 May 2013 and another at Melasti at night on 11 November 2014.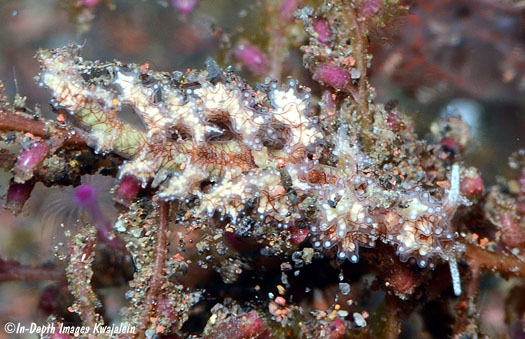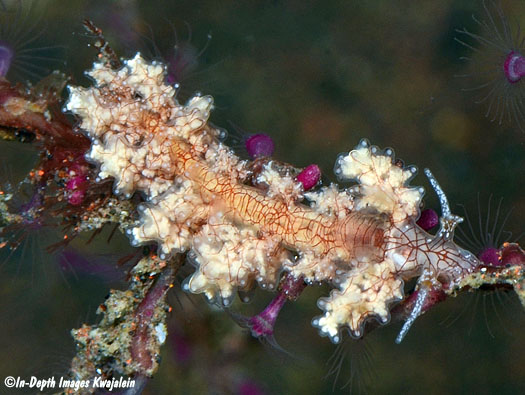 The next one was found at Kuanji Skerif in the Tulamben area in November 2015.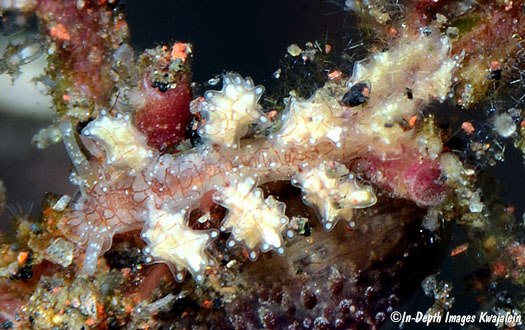 The next two photos show a darker individual found at night on the slope east of the Liberty wreck in Tulamben Bay in November 2015.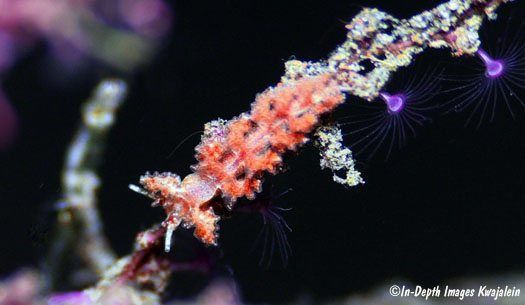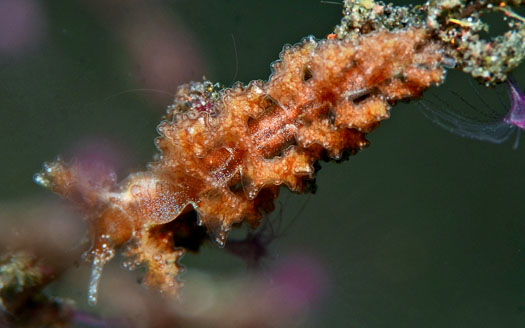 Created 16 July 2013
Updated 20 Januaray 2016