Hypselodoris bullockii (Collingwood, 1881)
This salmon colored animal was right off the bow of the Liberty wreck in June 2014.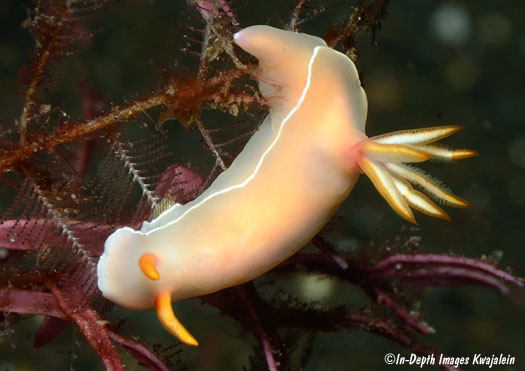 The purple one was at Batuniti in November 2014. These are often considered to be H. bullockii, but I have some doubt that they are the same species as the salmon colored animal above.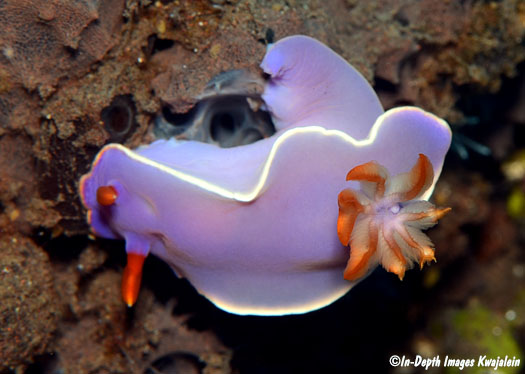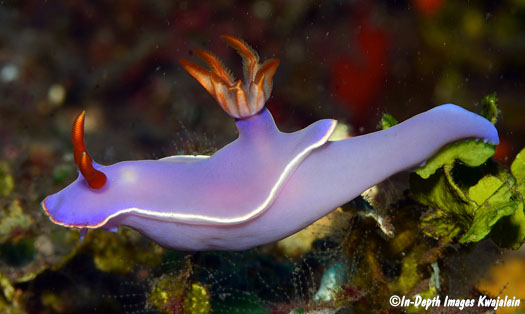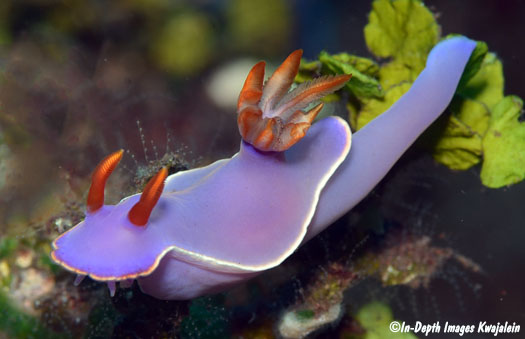 Created 15 July 2014
Updated 17 February 2015