Thecacera sp. b231
We saw four of these on our November 2014 trip, none on previous trips. They were on the dark sand slopes at Batuniti, Melasti and the River in the Tulamben area. In November 2015, they were relatively common, with one or more specimens seen on nearly have the dives we made.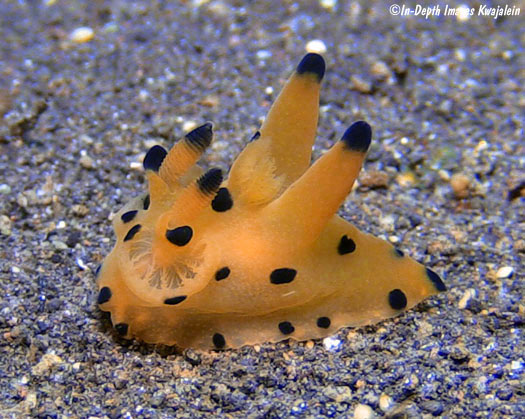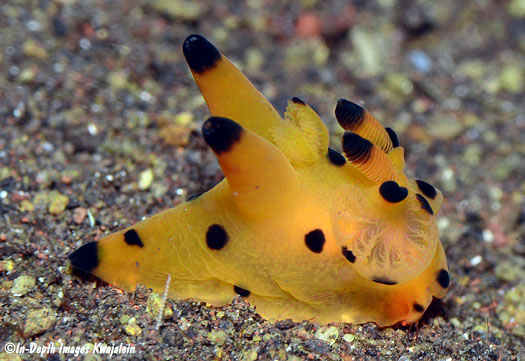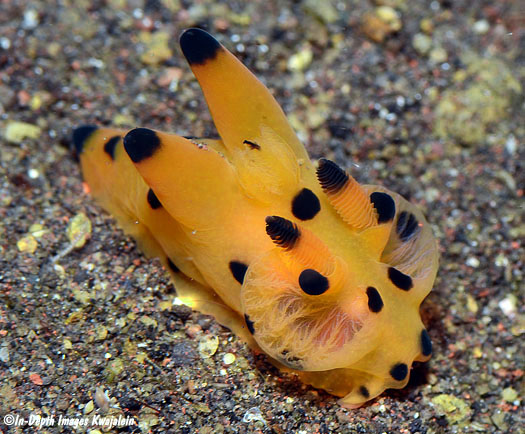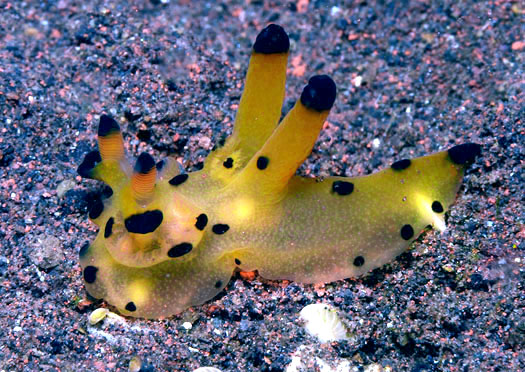 This one larger individual has nearly entirely black extra-branchial processes.
Here are a few from the November 2015 trip.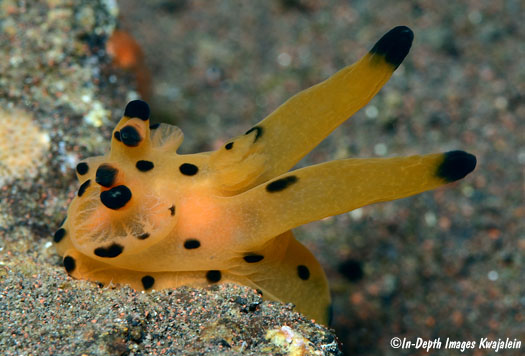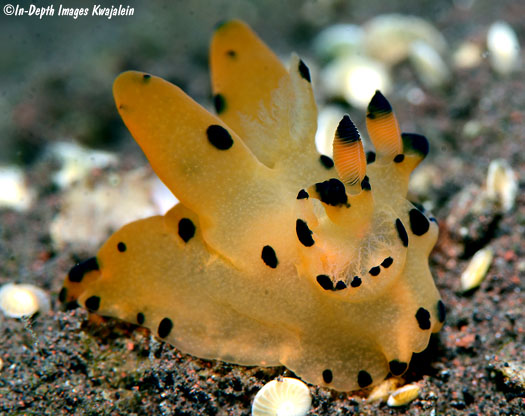 Created 19 February 2015
Updated 21 January 2016