Melibe cf engeli Risbec, 1937
This somewhat resembles Melibe engeli, although they were a bit larger and more substantial that those we commonly see in the Marshalls. They could be what Gosliner et al, 2008, call Melibe sp. 1, although ours were not quite as golden brown. There were three individuals together at the top of the sandy slope at Amed in November 2014.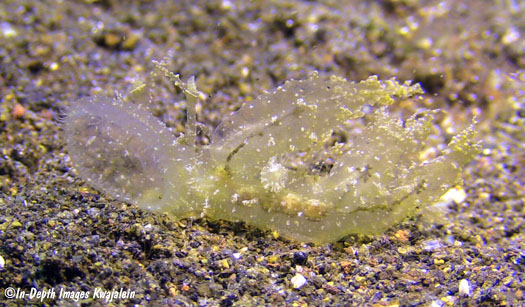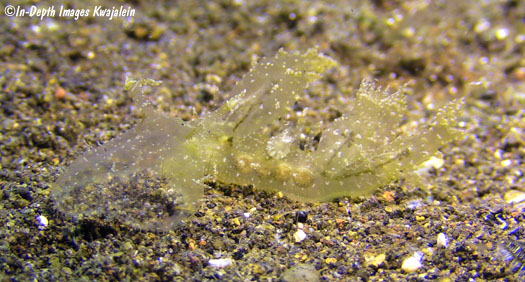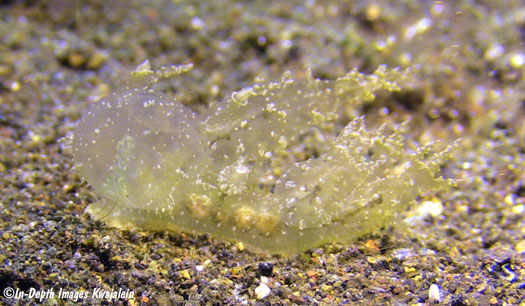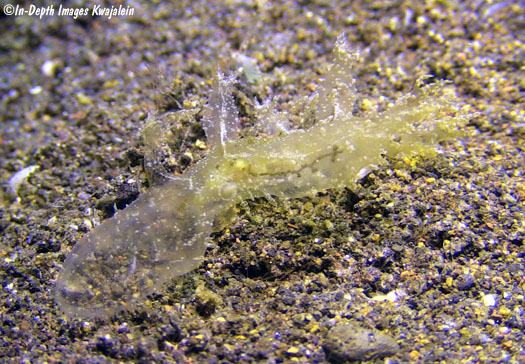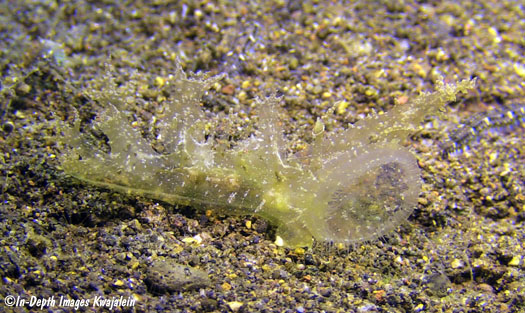 It is uncertain if the specimen below, found near the Liberty wreck at Tulamben, is the same as those above, and if not, which is the real Melibe engeli.
Created 19 February 2015
Updated 21 January 2016