Menjangan Island
Menjangan Island is off the northwestern end of Bali. It was about a 45-minute boat ride. The island is a popular dive site, as there were a number of other boats scattered along the coast. The wave-sculptured coastline drops onto a flat shallow reef that is rather narrow, soon dropping straight off to deep water. The wall is full of ledges and small caves, and easily boasted the most dense growth of soft corals and gorgonians I have ever encountered. A gorgeous site with lots of photo ops and fish, but not too many nudibranchs. In two dives there, we saw only Chromodoris annae, Aegires serenae and Phyllidia cf elegans. In the first photo, Menjangan Island is visible in the distance as our boat leaves the harbor on Bali.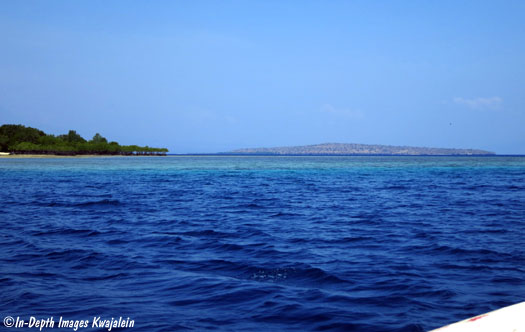 Much of the island has a rugged coastline.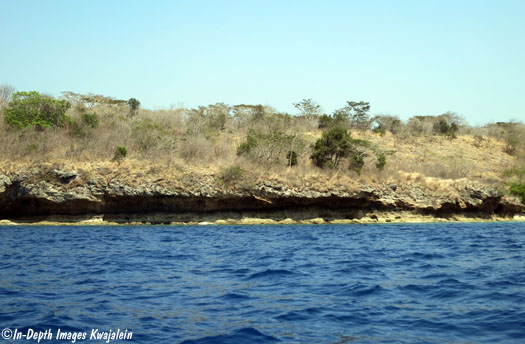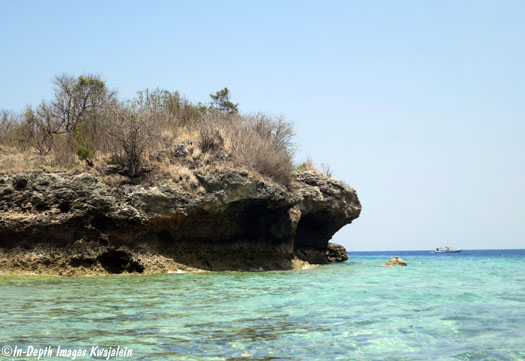 Boats gather for the lunch stop.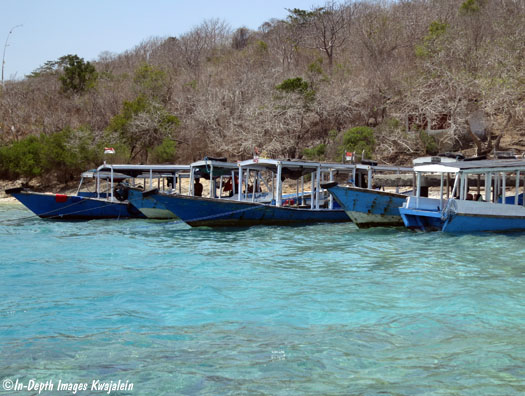 The island is inhabited by deer, who came down to a small beach by the lunch site to wade in the water. It appeared that they were at times sipping the sea water.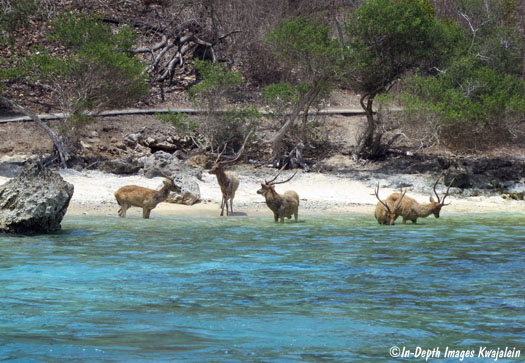 A typical dive boat with our dive guide Janri and the boat's skipper.