Philinopsis pilsbryi
(Eliot, 1900)
Numerous specimens have been found at Kwajalein Atoll. We find them buried in sand in sandy bottom seaward reef surge channels at depths of 10 to 20 meters or crawling on sand day or night on lagoon sand and rubble flats at 6 to 8m. There are many photos below to illustrate the variation in thickness of the black lines making up the pattern. P. pilsbryi also occurs in Hawaii.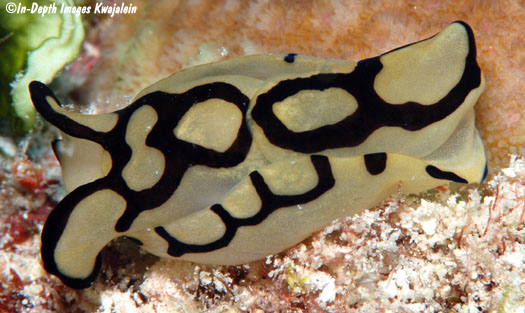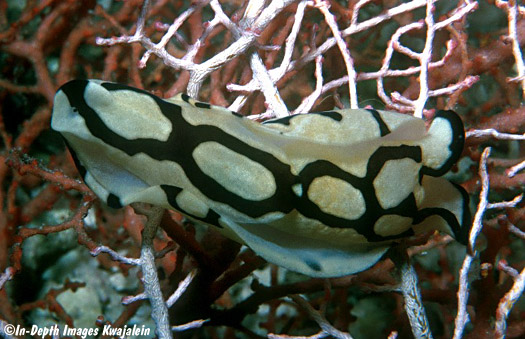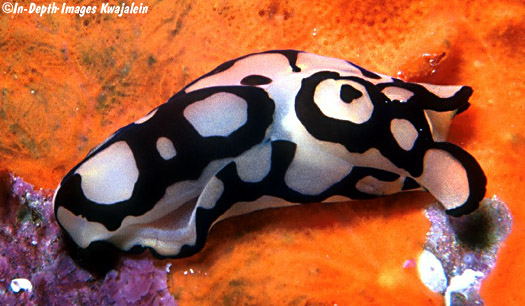 Notice the small black eye visible near the anterior end on the right side of the animal below.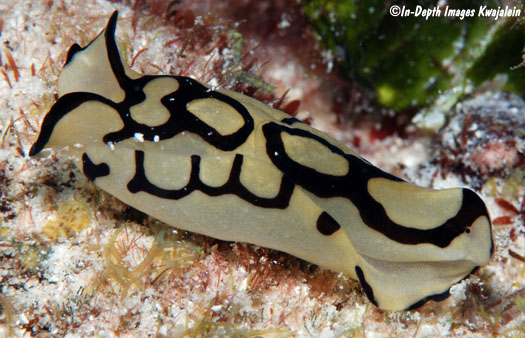 Here is one with a very dark pattern found at night on a Kwajalein Atoll lagoon reef near a Halimeda patch on 29 September 2007.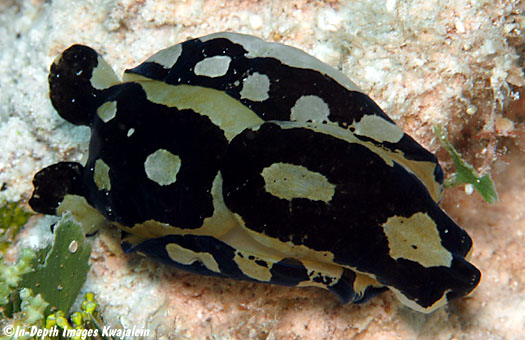 Specimens found on 12 October 2013 were laying eggs.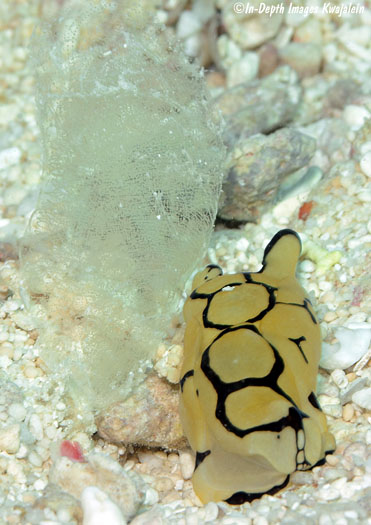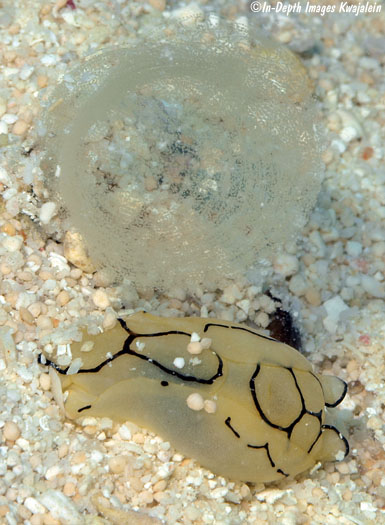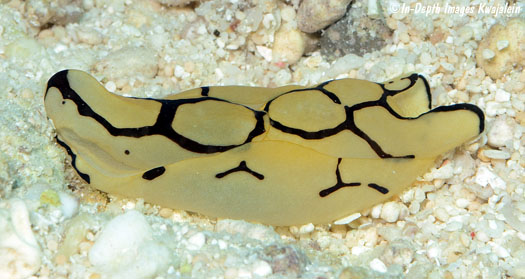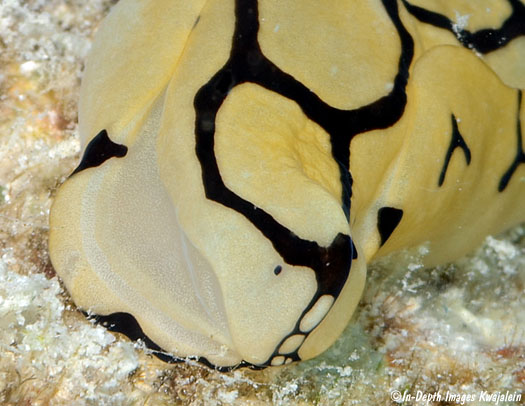 The ones below we formerly listed separately due to the thin lines. We also have never seen thin and thick lined ones together, but still think they are probably the same species.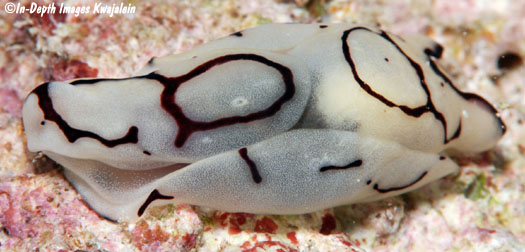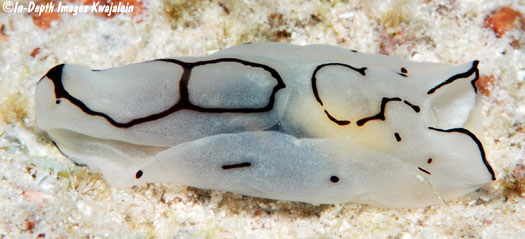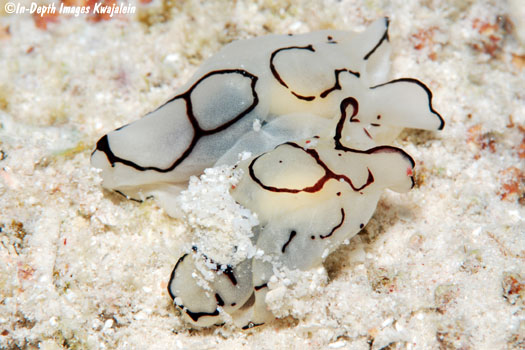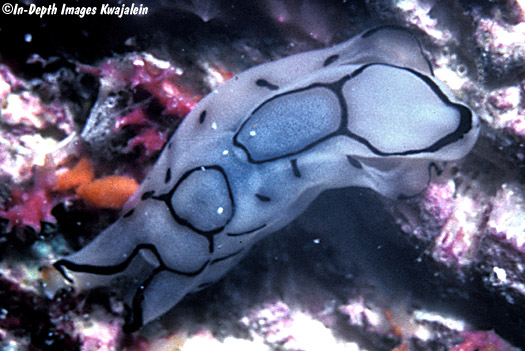 The specimen in the two photos below was found on Kwajalein's seaward reef in June of 2010.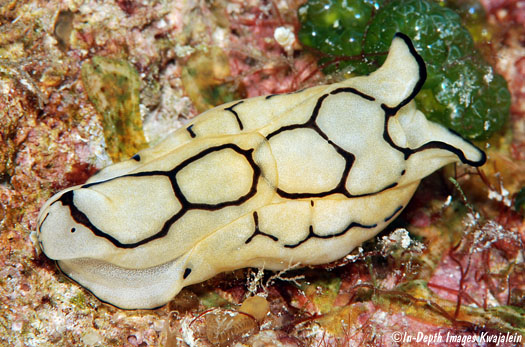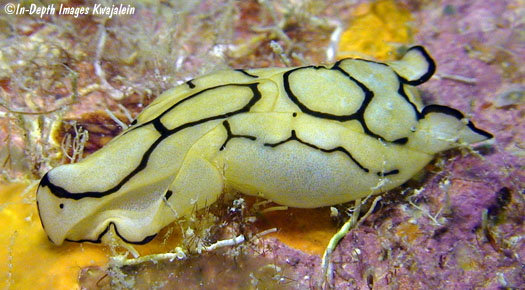 The next one was in sand on a Kwajalein lagoon reef on 19 September 2010.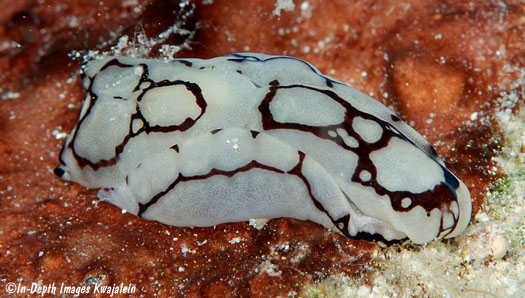 This one measured about 30mm and was on sand during the day of 3 September 2011.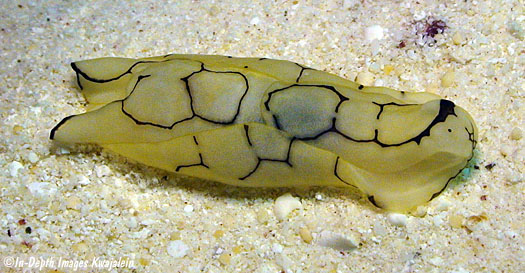 Created 28 January 2007
Updated 19 April 2015
Return to cephalaspidean thumbnails