Halgerda formosa Bergh, 1880
While not a very clear photo, we think this small Halgerda represents H. formosa, even though the Marshall Islands would represent a quite large range extension from its present known distribution in the western Indian Ocean. Most of the specimens shown on the Sea Slug Forum do not resemble ours too much, but a Slug Site Branch of the Week shows one that is quite similar. In the Marshalls, one specimen was found at Utirik Atoll and two more at Kwajalein. The first photographed specimen came from Utirik, where it was under a chunk of dead coral at a depth of 15 meters on a lagoon pinnacle. The specimen measured 11mm in length.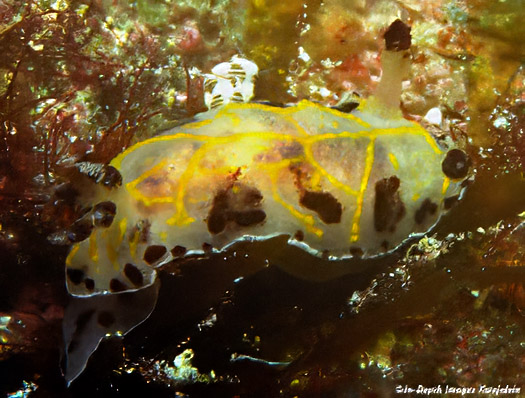 The specimen below was under a rock on a Kwajalein Atoll southern lagoon pinnacle on 19 August 2012.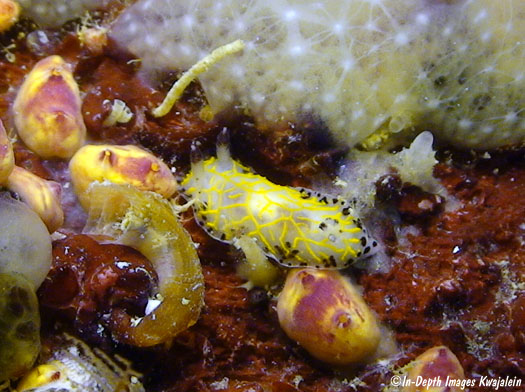 Created 15 December 2006
Updated 10 October 2012