Carminodoris grandiflora (Pease, 1860)
This species is moderately rare in the Marshalls, known from at least nine at Kwajalein. All were found under dead coral or in Halimeda algae patches on lagoon or seaward reefs at depths of 3 to 10 meters. Specimens ranged from 20 to 28mm. They vary somewhat in coloration.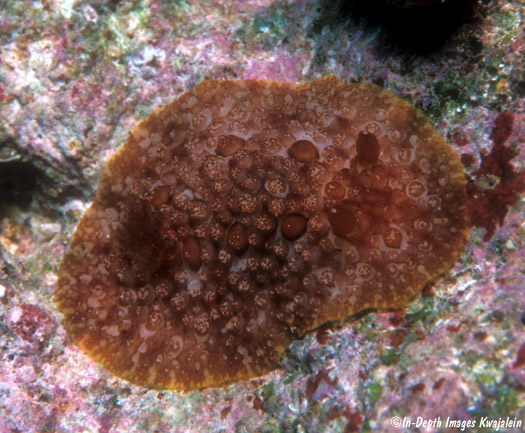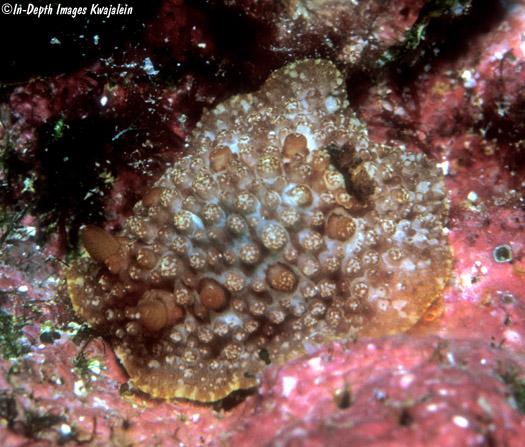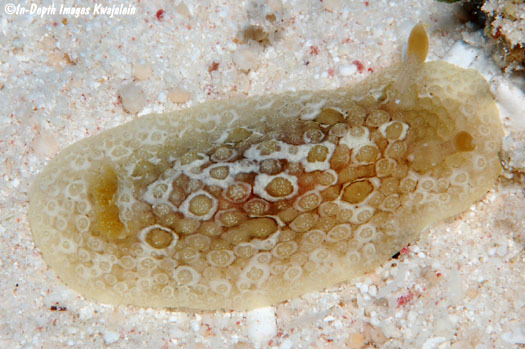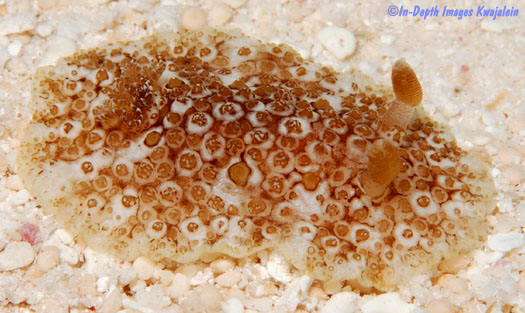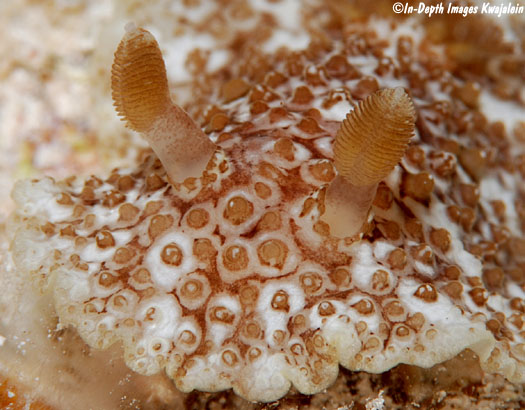 The specimen below was found under a rock on Kwajalein Atoll's lagoon eastern reef at a depth of 3m on 8 June 2009.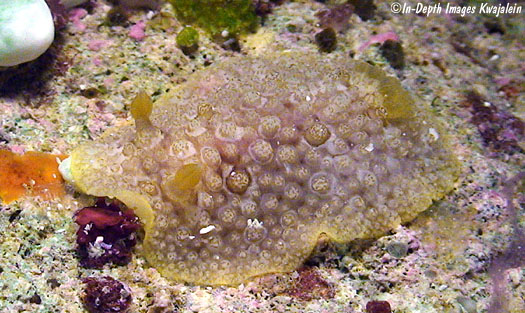 This one was crawling on Halimeda algae in a sand patch algae patch on Kwajalein's eastern lagoon reef at a depth of about 8m on 4 September 2009.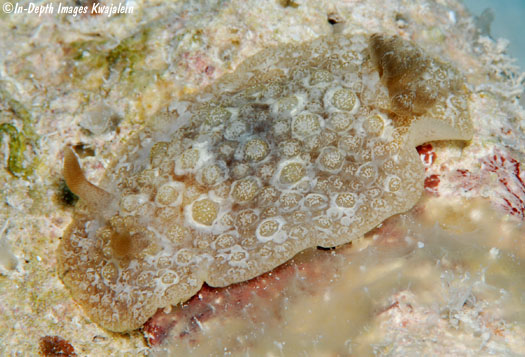 In a lagoon algae patch on 13 November 2011.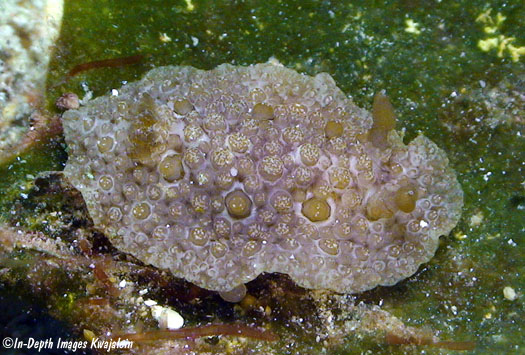 Created 15 December 2006
Updated 4 February 2016