Jorunna rubescens (Bergh, 1876)
We have seen perhaps a dozen Jorunna rubescens, all at Kwajalein, in a variety of habitats. The first pair were at a depth of 1 meter in a manmade reef quarry, where they were happily depositing egg masses. Since then, we've run into specimens in a variety of lagoon and seaward reef locations to depths of about 12 meters. It is such an interesting looking animal, it was tough to choose which pictures to use.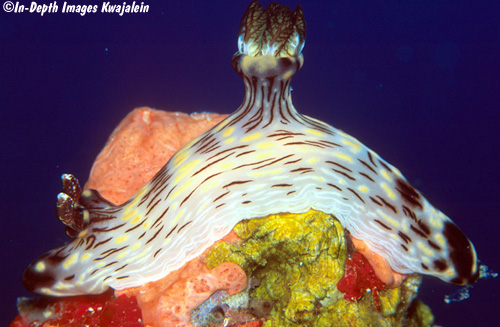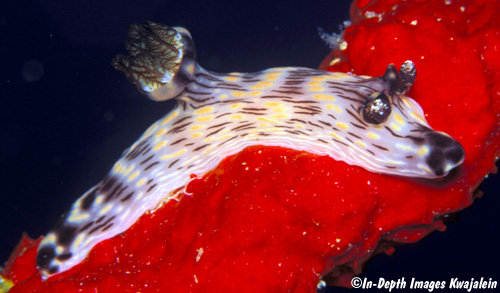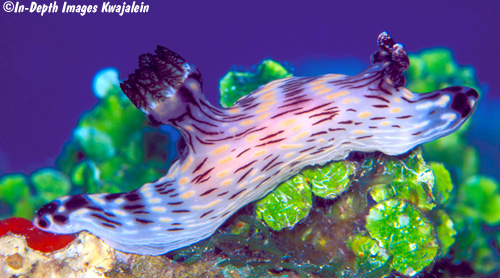 With the rhinophores and gills retracted, the nudibranch kind of looks like a tunicate.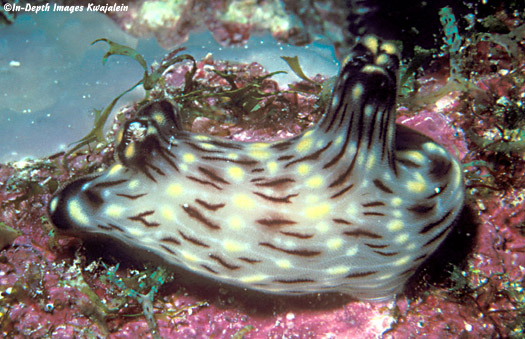 The large specimen below measured more than 200mm and was found with its head stretched into the gap between stalks of Porites rus coral. It was not evident what exactly it was doing. It was on a Kwajalein lagoon reef at a depth of about 10m on 16 July 2012.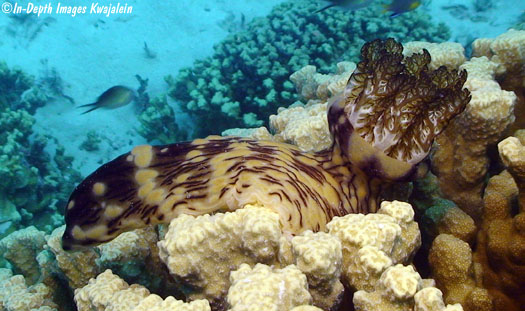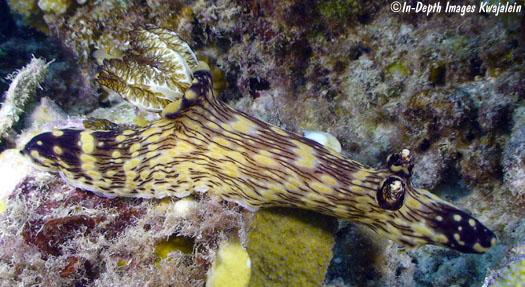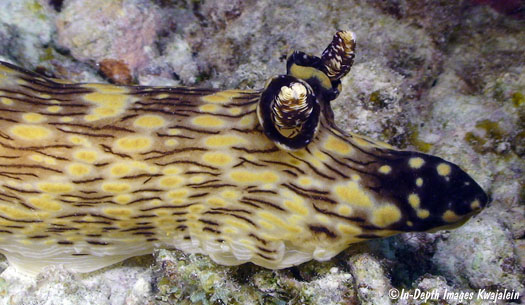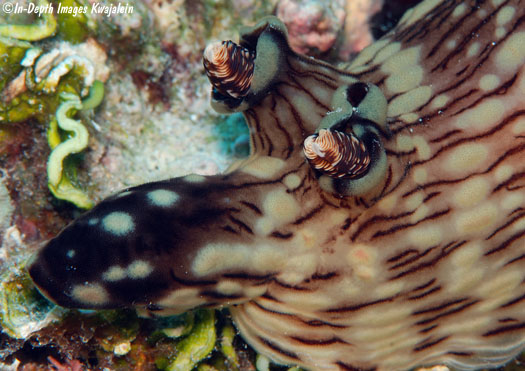 Created 12 December 2006
Updated 10 October 2012