Sclerodoris cf apiculata (Alder & Hancock, 1864)
This appears to be Sclerodoris apiculata as figured on the Sea Slug Forum, although Gosliner et al (2015) show this as Sclerodoris sp. 2 and a different animal as S. apiculata. Only a few specimens of two quite differently colors have been found in the Marshalls. We've also found a nearly identical, but larger, specimen in Hawaii. As is evident from the photo, the dorsum sports a network of ridges that surround some very deep, rounded pits. There are small, fleshy tendrils extending up from where some of the ridges intersect, plus a row of similar tendrils along the darker brown, middorsal line. The first shot below is a 22mm specimen found at a depth of 12m on the cave wall of a lagoon pinnacle in Kwajalein Atoll at night on 20 November 1992.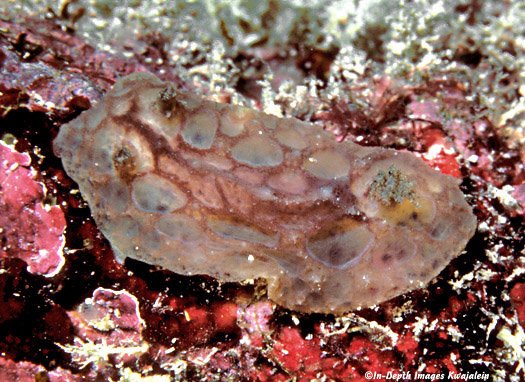 The yellow one in the three following photos was from a patch of Halimeda algae in 25m of water on an eastern lagoon reef on 27 February 2008.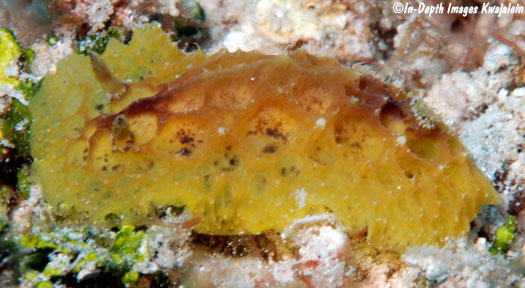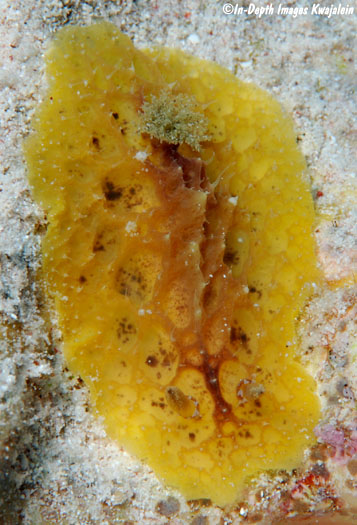 The soft tendrils extending up from some of the ridges are most visible below.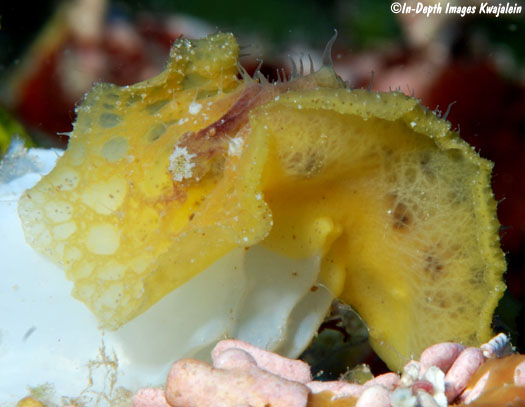 The yellow one below was a 13mm specimen found on 30 May 2010 under a rock at a depth of 7m on a Kwajalein Atoll seaward reef.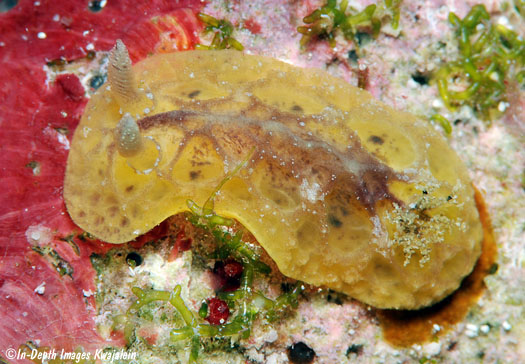 Finally, the 30mm specimen below was found by Christina Sylvester in about 3m of water on the lagoon side of Kwajalein Islands northeast point.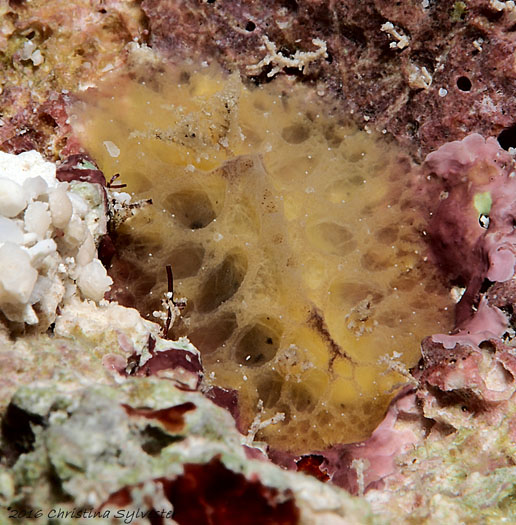 Created 15 December 2006
Updated 16 July 2016