Thordisa cf villosa (Alder & Hancock, 1864)
This species appears to be Thordisa villosa. Three specimens are known so far, all from lagoon Halimeda patches at depths of 7-10m. One 32mm specimen was found on 10 February 2008 and a second (unmeasured) on 16 November 2008. The third was on 3 April 2011.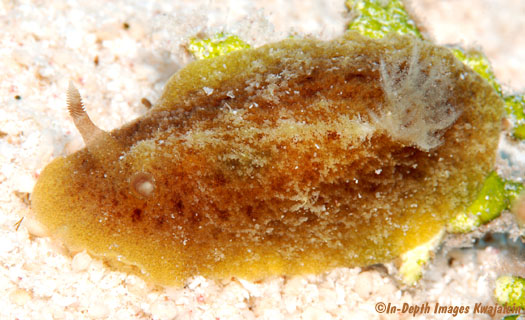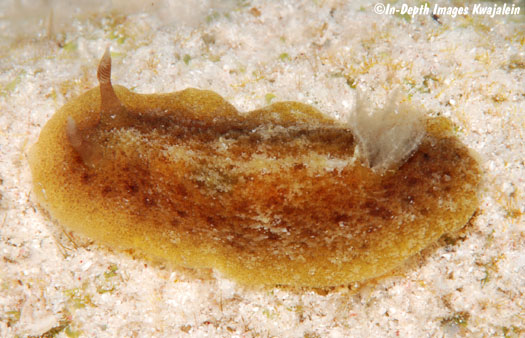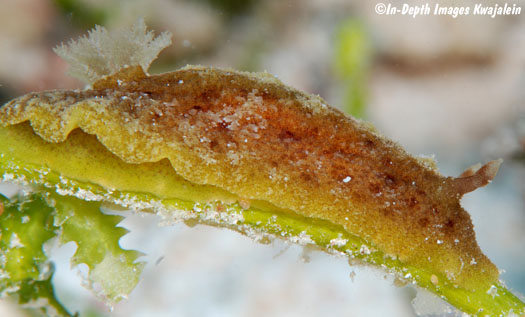 The three photos below show the lighter colored 3 April 2011 specimen.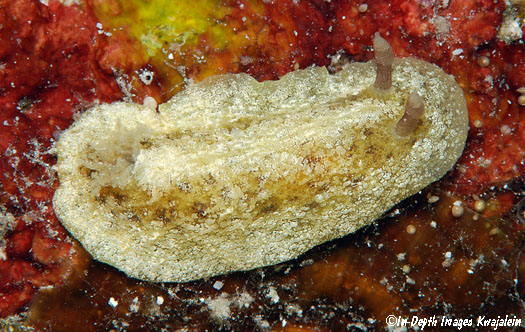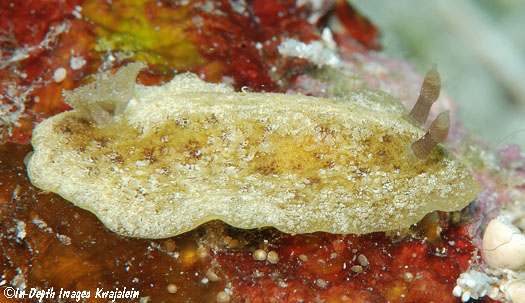 An image captured from video shows the thin tendrils rising from the dorsum.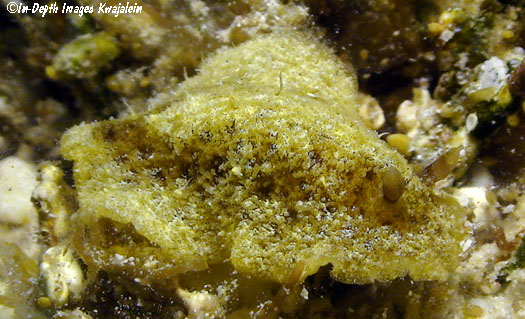 Created 23 February 2008
Updated 7 April 2011