Thordisa ? sp. e552
This unidentified dorid is known from three specimens found at Kwajalein Atoll. The first was on 15 September 2008 under a dead coral rock at a depth of about 15m along a lagoon interisland reef. Nearby under the same rock were two orange to red egg masses. The nudibranch measured about 8mm in length.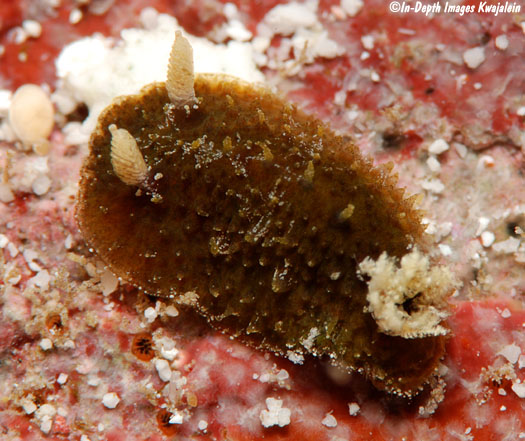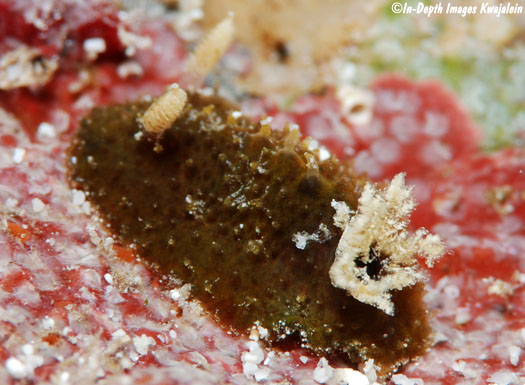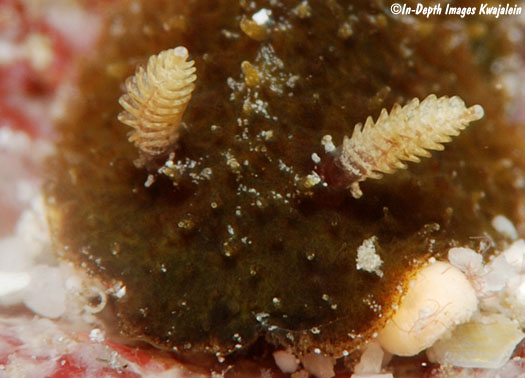 Below, the dark brown nudibranch is at right, and the nearby egg masses likely belonged to it.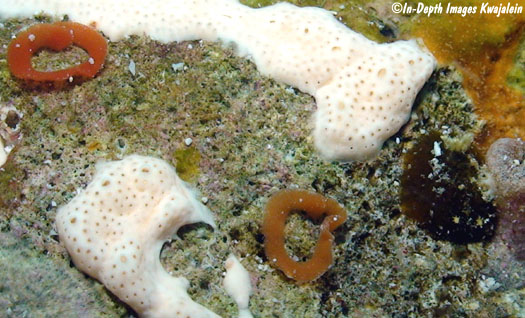 The second (below) was a tiny 4mm individual under a small rock on a lagoon interisland reef on 30 December 2012.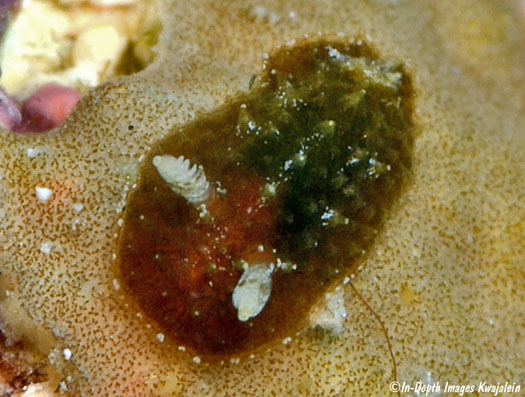 The 11mm specimen below was found on 19 February 2013 under a small rock on a lagoon pinnacle.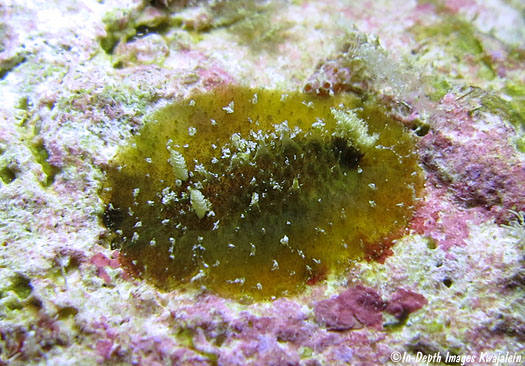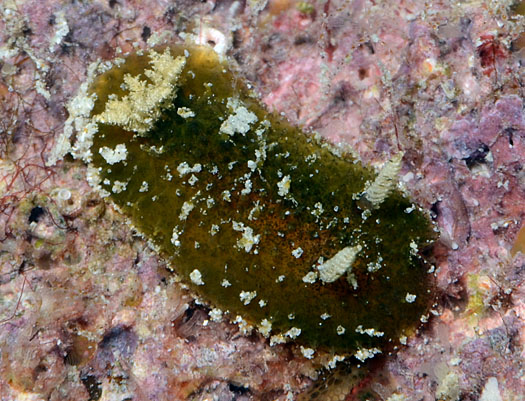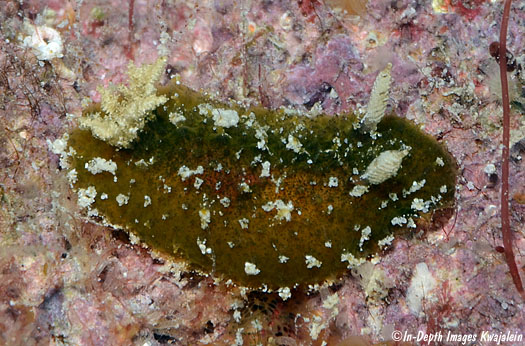 Created 17 September 2008
Updated 28 May 2013