Hallaxa sp. e635
This 10mm animal appeared to be a species of Hallaxa. It was found in a Kwajalein Atoll lagoon Halimeda patch at a depth of about 9m on 12 August 2011.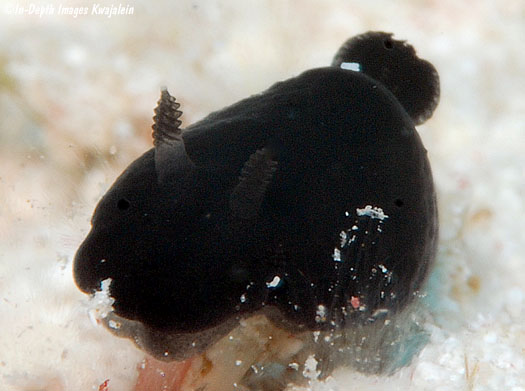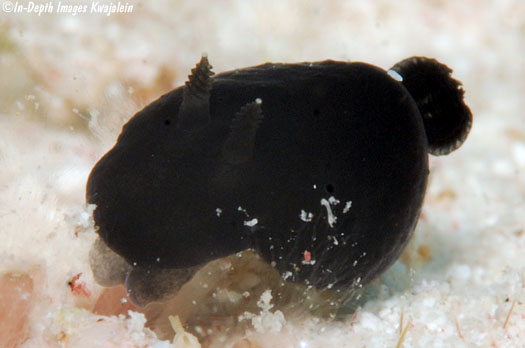 These tiny animals with egg masses under a rock could be the same.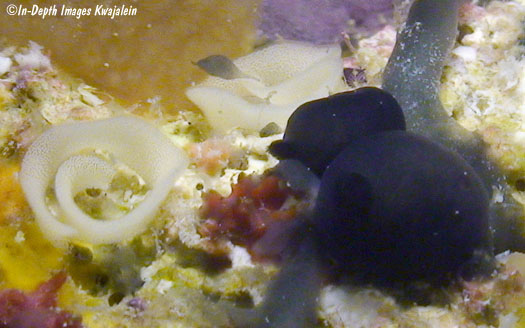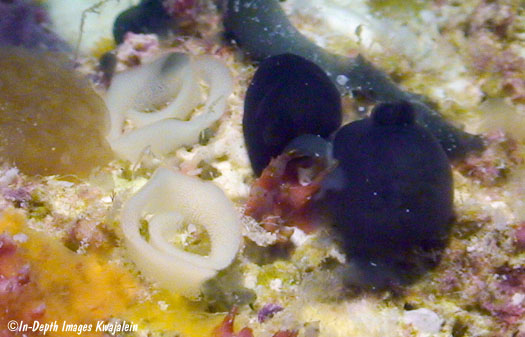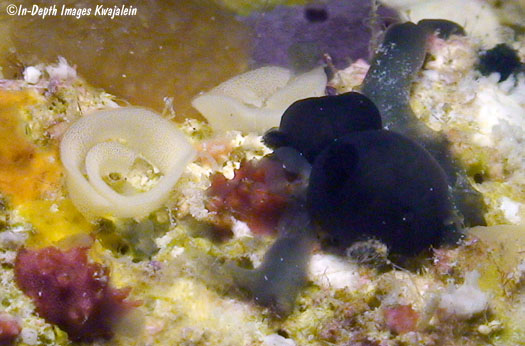 The one below was found by Christina Sylvester under a rock in about 2m of water at Emon Beach near the north tip of Kwajalein Island.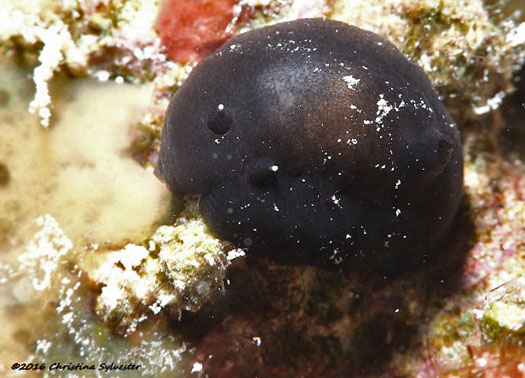 Created 20 August 2011
Updated 2 October 2016