Dendrodoris albopurpura Burn, 1957
Dendrodoris albopurpura is relatively rare at Kwajalein and Enewetak Atolls. About 15 specimens were recorded in a variety of lagoon reefs, pinnacles, and seaward reef, where they live under rocks at depths of 1 to at least 15 meters. Three measured specimens ranged from 60 to 120mm in length. We have found the same species in Hawaii, but most specimens there seemed to have more of a yellow brown background rather than the gray brown seen in most Marshall Islands animals. The photos below show that there is some color variation.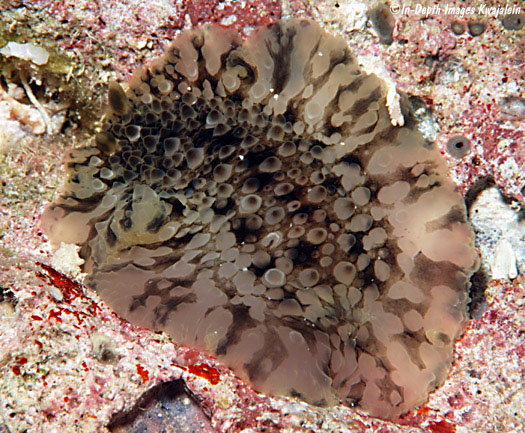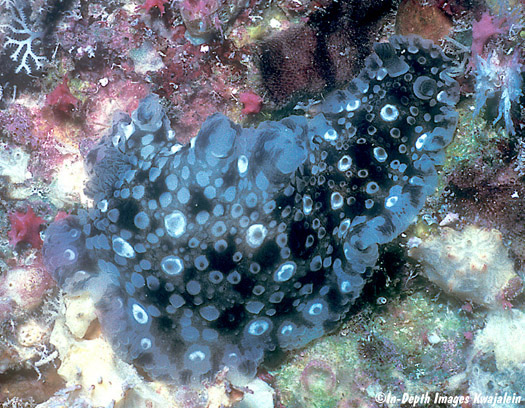 The animal below was under a rock on top of a Kwajalein lagoon pinnacle in about 7m of water on 13 September 2010.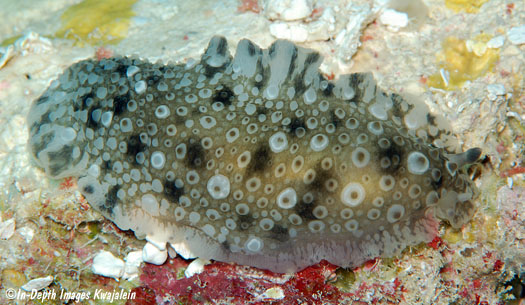 This rather small one was under a rock on the seaward reef.
Created 25 December 2006
Updated 30 March 2012