Doto
sp. e590
The first specimen of this minute Doto was shaken out of a clump of mixed hydroids and Halimeda algae growing under a floating dock in Kwajalein Harbor on 21 June 2009. It measured 3mm. Subesquent sampling of the hydroid and algae growth on the floating docks indicates that this is, at least at times, a common species. Christina Sylvester has also found them in the hydroids growing on the underside of a floating ski dock.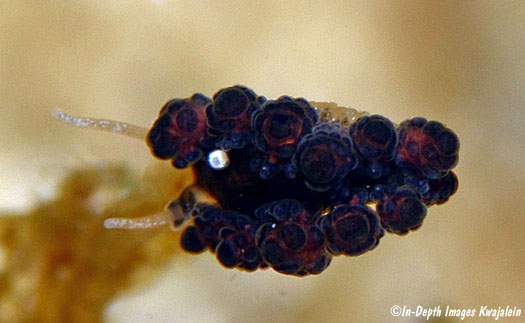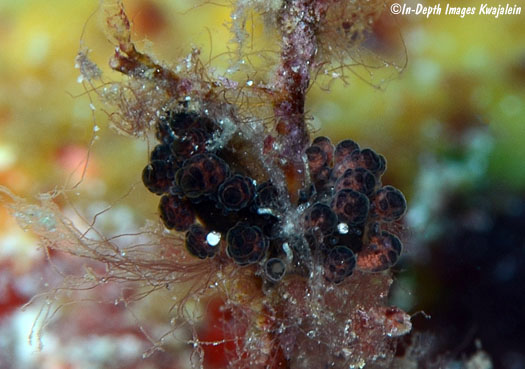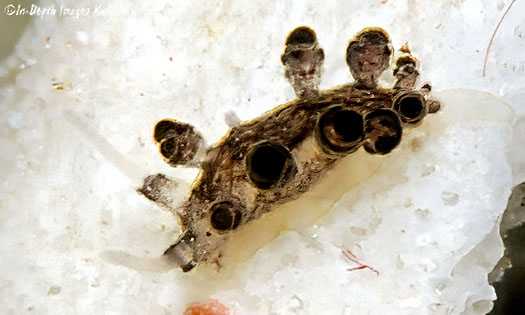 The photo below was taken in the lab using a Dynolite digital microscope.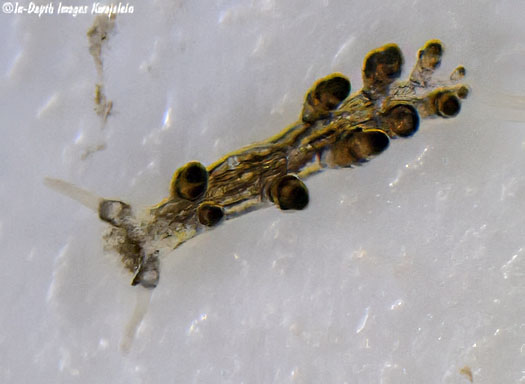 This specimen was found on 6 July 2009, also shaken from algae and hydroids growing on some floating docks. The animal measured 3mm. The photo below was also shot with the digital microscope.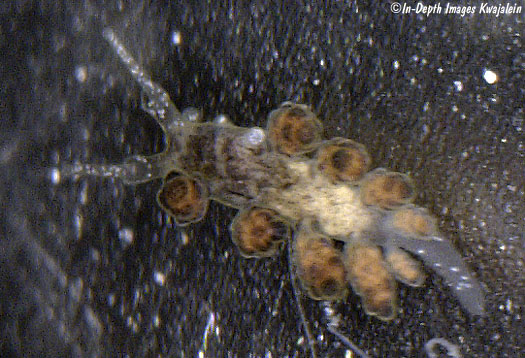 A slightly larger, 4mm long specimen was found on the same floating dock on 26 July 2009. It appears to have a deformity at the top of the right rhinophore sheath.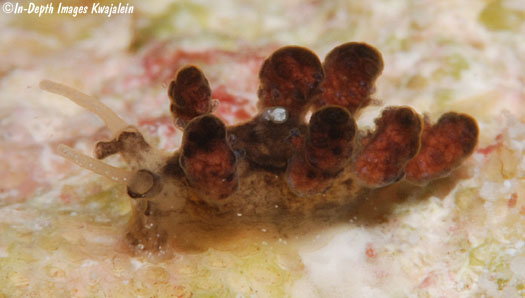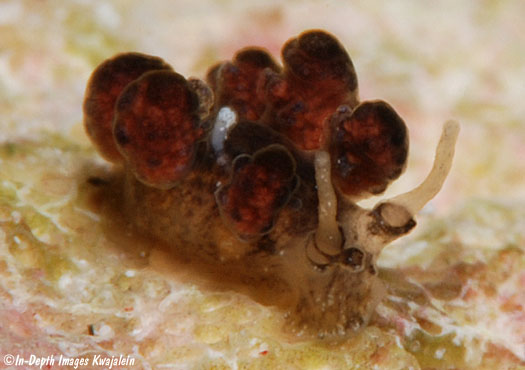 Four more specimens measuring 3 to 7mm in length were found in hydroid samples from under the Kwajalein Harbor floating dock on 9 August 2009. The two photos below show the largest specimen.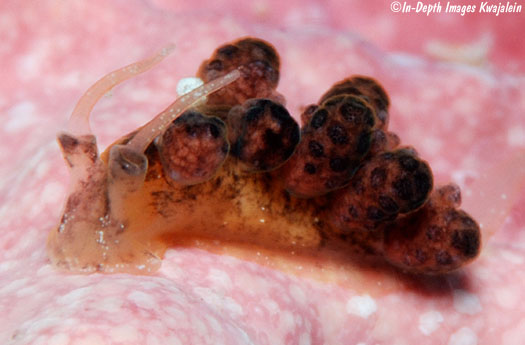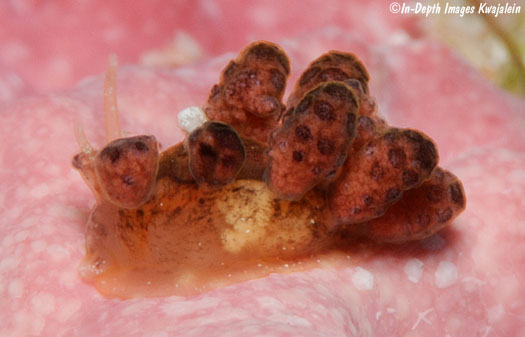 Shaking some hydroids from the Kwajalein Harbor floating docks on 11 and 26 October 2009 yielded a large number of these animals. Well over 50 (when I stopped pulling them out of the hydroid flush remnants) on the 11th and more than 10 on the 26th were counted. The specimen below is one of the larger ones among them, about 7mm in length.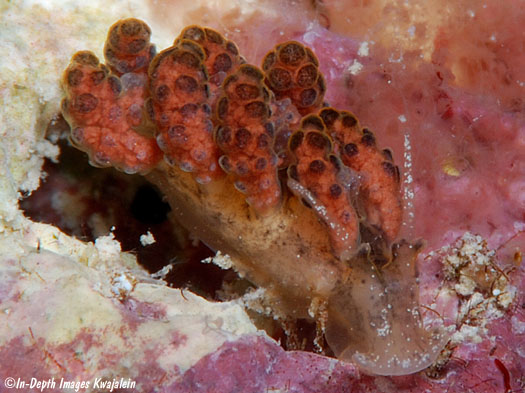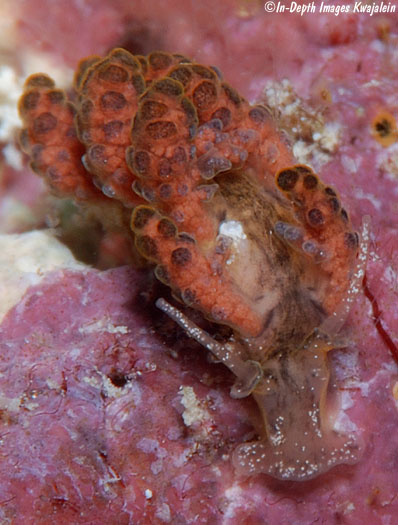 This animal appears to be read to spawn.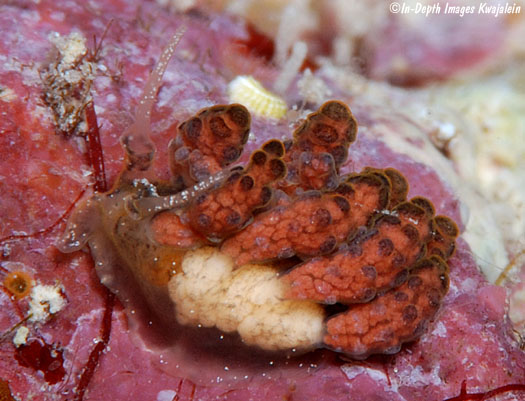 The next few shots show specimens on hydroids from under floating docks.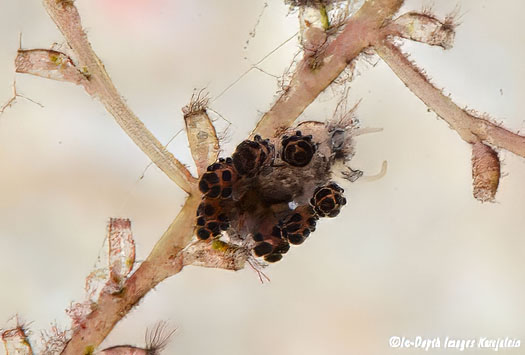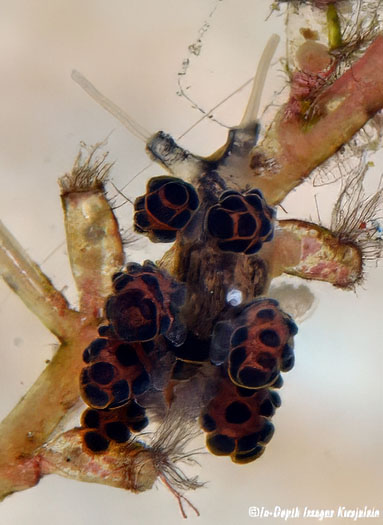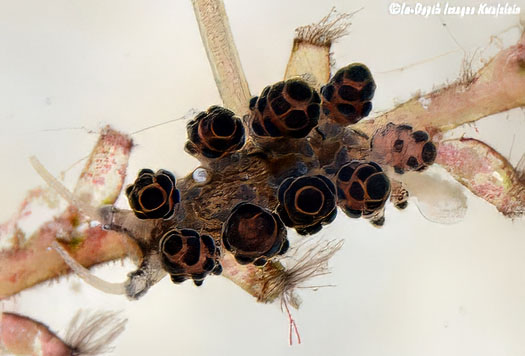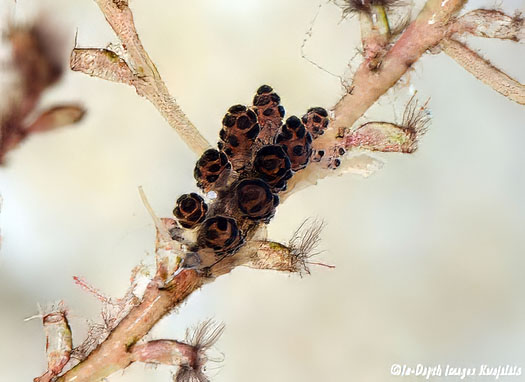 Created 28 June 2009
Updated 23 March 2017
Return to dendronotacean thumbnails