Phyllodesmium poindimiei
(Risbec, 1928)
The shape and basic coloration of this specimen are closest to Phyllodesmium poindimiei, although ours seems more heavily spotted with white than specimens we have seen in Indonesia and the Philippines. In the Marshalls, it is known from a single 18mm long specimen from Enewetak Atoll and two more from Kwajalein.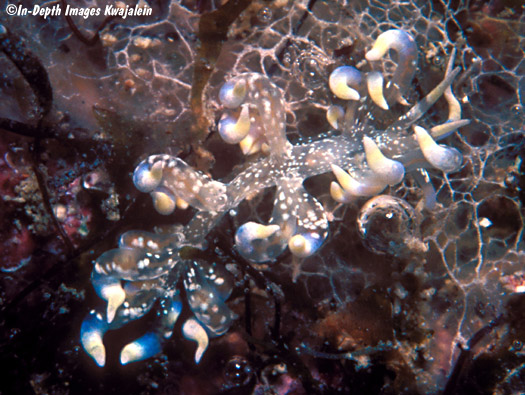 The Kwajalein specimen below was about 10mm in length and found and photographed by Christina Sylvester at a depth of about 1m in one of the Kwajalein reef quarries.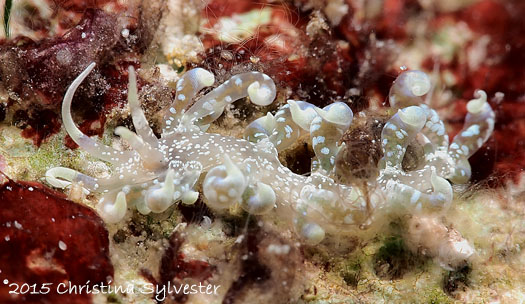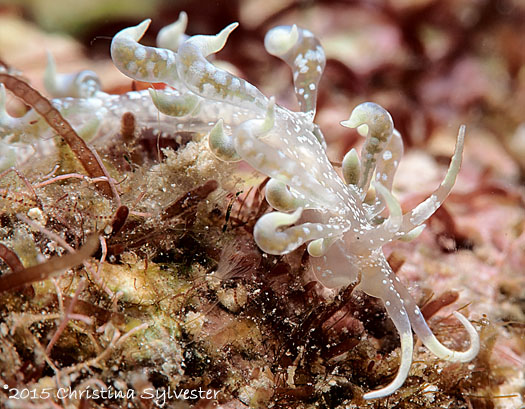 The one below was found and photographed by Stan Jazwinski in a seaward reef channel underhang at a depth of about 8m.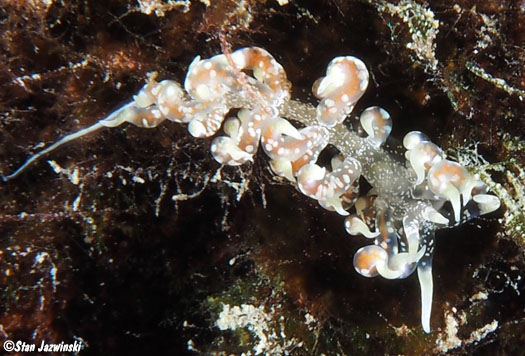 Created 8 January 2007
Updated 17 June 2017