Caloria sp. e562
Two specimens of this small eolid species were found under a rock at a depth of about 6m on a Kwajalein lagoon reef on 24 November 2008. The larger specimen measured about 10mm in length. While we do not yet have a specific identification for this beast, the blue spot in the middle of each cera should be an easy character to recognize. This species appears to be the same one figured on the Sea Slugs of Hawaii site as Caloria sp. 1.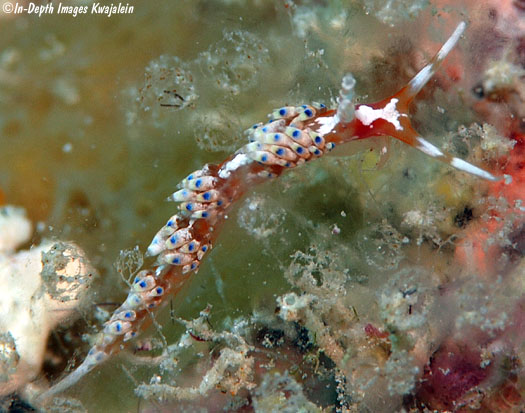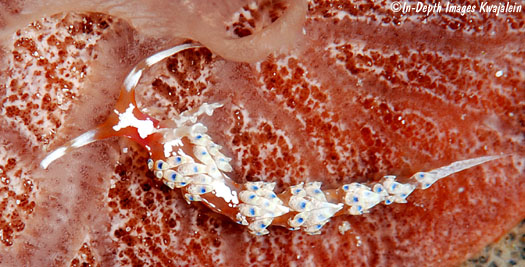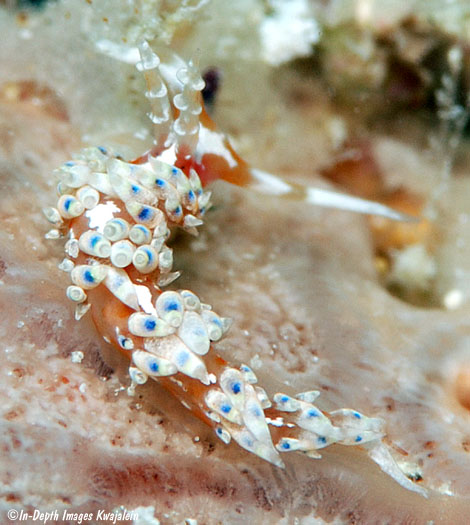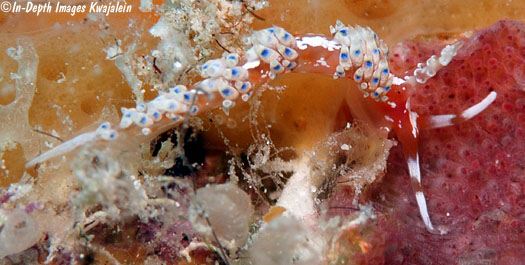 A third specimen, figured below and measuring 8mm in length, was found on a Kwajalein Atoll lagoon reef under a rock at 6m on 17 February 2009.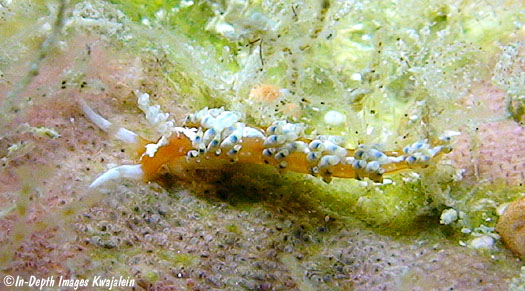 The 8mm specimen below was flushed out of a mixture of algae and hydroids growing under some floating docks in Kwajalein Harbor on 25 November 2012.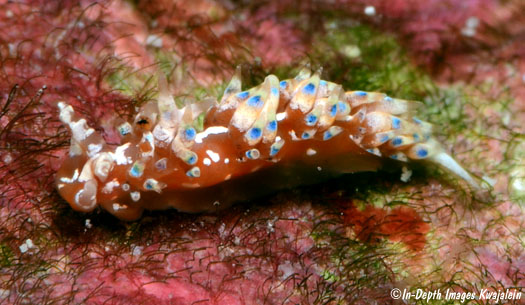 Created 28 November 2008
Updated 28 May 2013