Aegires flores Fahey & Gosliner, 2004
Aegires flores is known from the Marshalls from at about ten specimens from Enewetak and Kwajalein Atolls. All were on lagoon reefs and pinnacles at depths of 8 to 15 meters. Most were under rocks, but one was on the wall of a small cave at night. These are very easy to recognize with the orange topped warts but mostly because of the tall flat-topped warts around the gill and rhinophore pockets, which resemble patches of white mushrooms. You'd almost expect a leprechaun to pop his head out from one of those patches.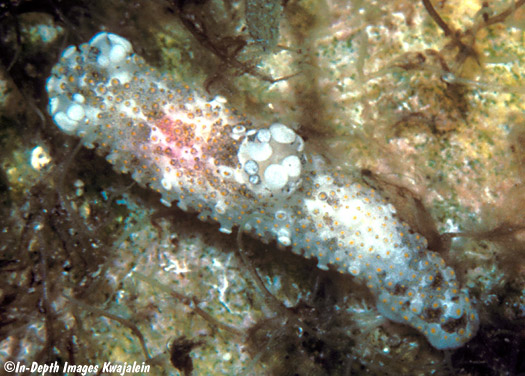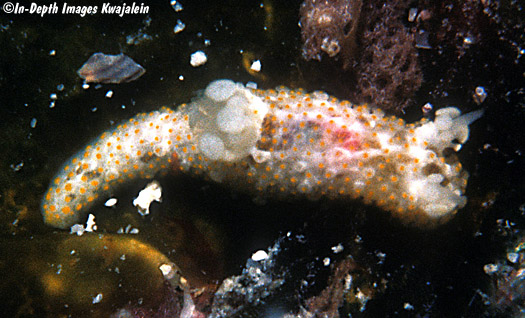 Below are two individuals nestled together.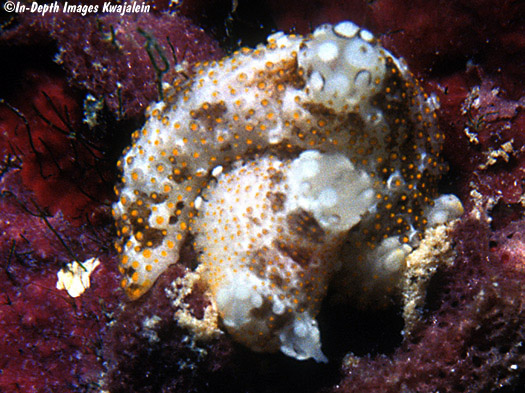 Created 3 January 2007
Return to phanerobranch thumbnails