Vayssierea felis (Collingwood, 1881)
Even with a magnification lens built into my mask I have not been seeing these tiny little slugs that appear to be Vayssierea felis. This pair was found only by close examination of a blown-up photo of a flatworm taken out on the reefs here.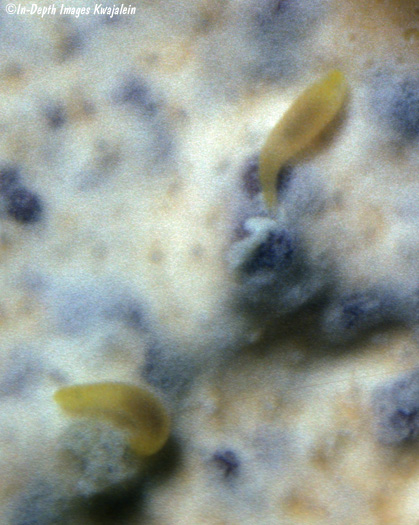 Christina Sylvester found at least two more specimens under rocks in a Kwajalein reef quarry in February and March, 2015.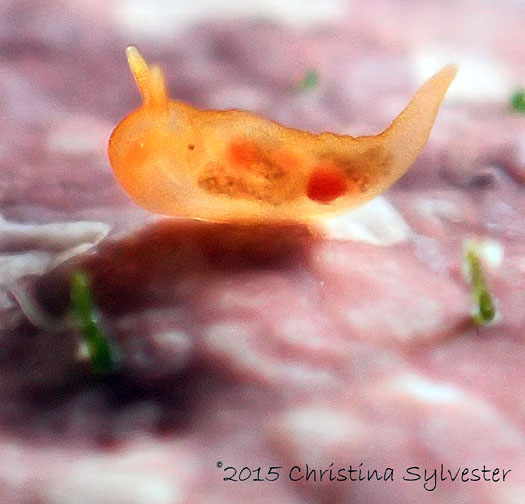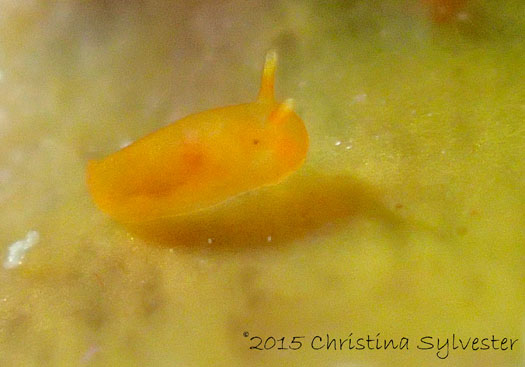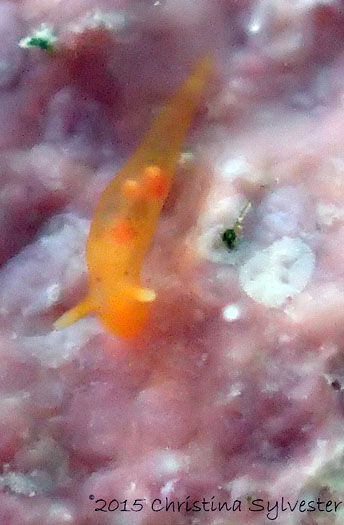 Created 8 August 2011
Updated 30 March 2015
Return to phanerobranch thumbnails