Goniodoridella sp. e646
This tiny 2mm long animal was found on algae on a Kwajalein lagoon sandspit at a depth of 16m on 15 April 2012. It may well just be a juvenile of Goniodoridella sp. e241.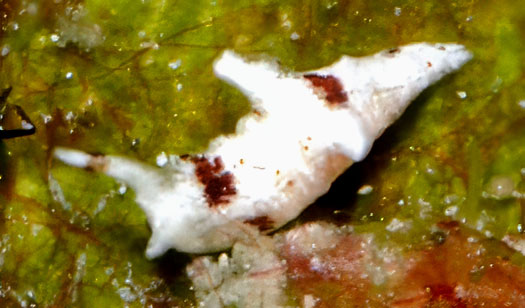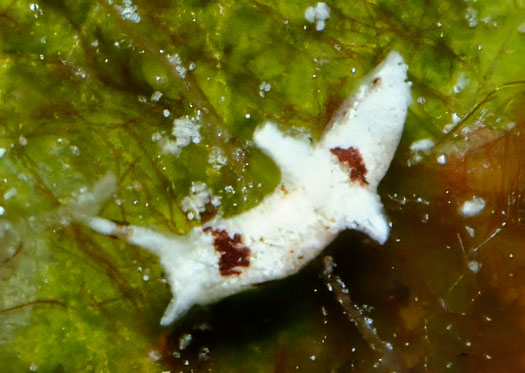 A specimen found on 9 February 2015 by Christina Sylvester appears to be a tiny bit larger and is beginning to look a little more like Goniodoridella sp. e241. This one was at 3 to 4m on the lagoon side of Kwajalein Island's north end.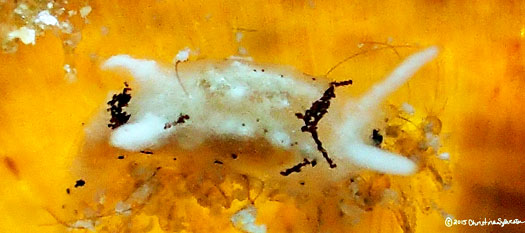 Created 17 May 2012
Updated 14 February 2015
Return to phanerobranch thumbnails