Ceratophyllidia sp. e727
This small species of Ceratophyllidia is rare in the Marshalls, known from a few specimens found under rocks in Kwajalein reef quarries. It is figured in Gosliner et al 2008 as Ceratophyllidia sp. 2 and differs from the other Kwajalein Ceratophyllidia species by its smaller size, lighter colored dorsal balls, and irregularly circular brown spots on the white dorsum between some of the balls. It is possible it just represents young specimens of Ceratophyllidia sp. e335, but nore information is needed.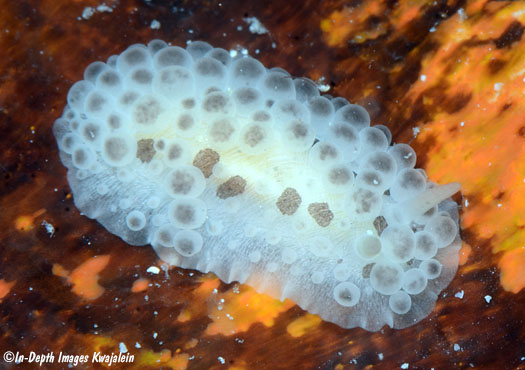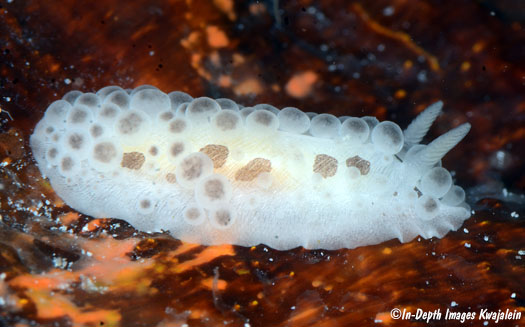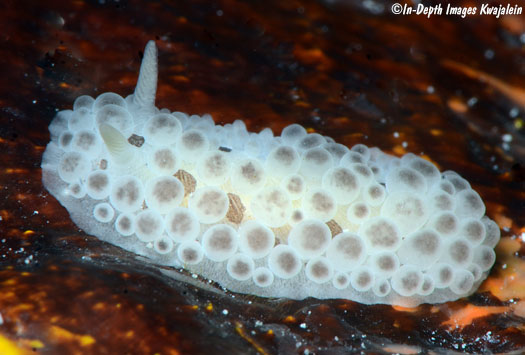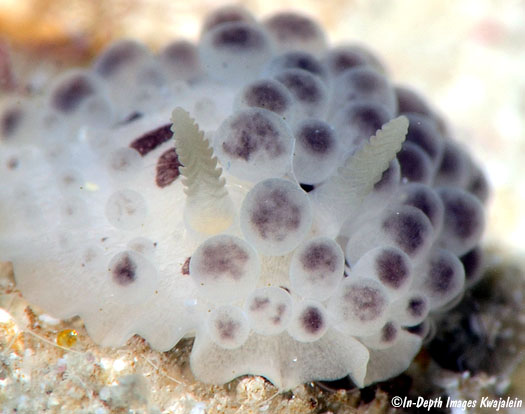 By the position of the two individuals, however, it is possible they could have been mating adults, in which case they would be a different, smaller species than Ceratophyllidia sp. e335. These were found and photographed by Christina Sylvester in a Kwajalein reef quarry on 11 August 2015.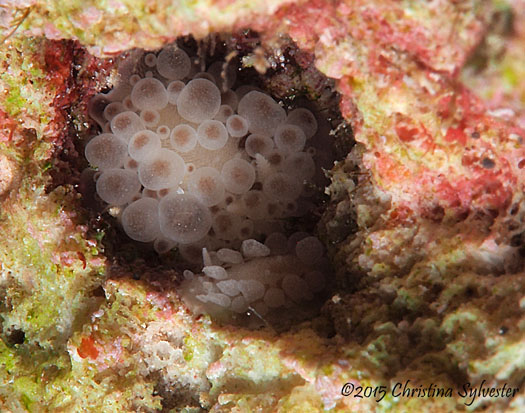 Created 19 October 2015