Colubraria tortuosa (Reeve, 1844)
This species is easily recognized by its twisted spire. It is the one we most often see parasitizing sleeping parrotfish on the seaward reef at night. While we do not see them all the time, on a few nights as many as 15 to 20 percent of the large parrots examined had Colubraria tortuosa parasites sucking their blood. Other nights we have looked at many sleeping parrots without seeing a single Colubraria. Although the photos below are not ideal--shooting at night often through mucus bags, trying to fit the camera into ledges where these parrots are sleeping, and disturbing both fish and parasites with flashlights all weigh against getting clear, sharp photos. While we see Colubraria tortuosa on lagoon pinnacles, so far we have witnessed parasitism on sleeping fish only on the seaward reef. Maximum size for these is about 66mm.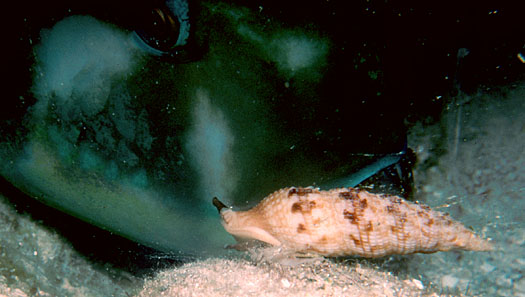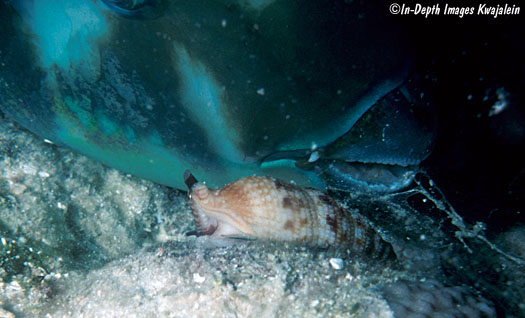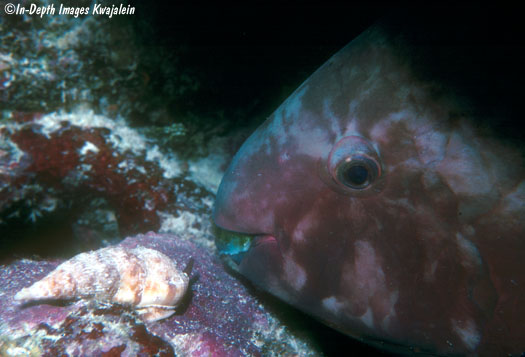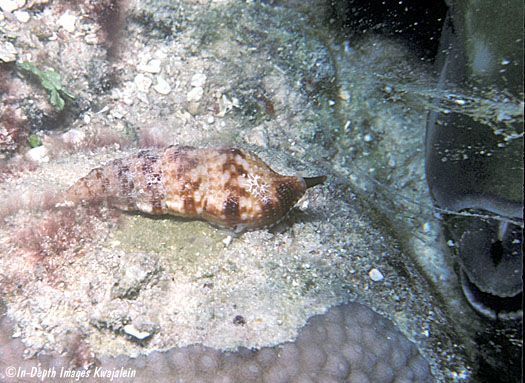 The shell is right in front of the pelvic fin in the photo below.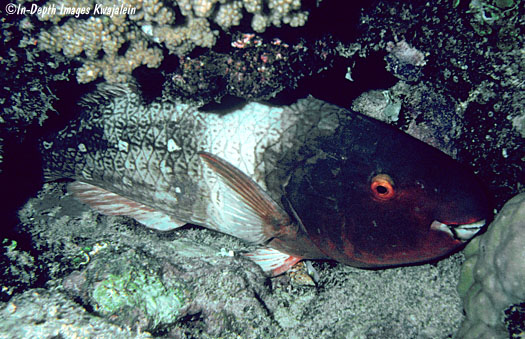 Shot through the parrot's mucus bag, below we can see two Colubraria both with their elongate dark brown probosces extended into the sleeping parrot. Obviously, the mucus bag is not an entirely effective predator deterrent.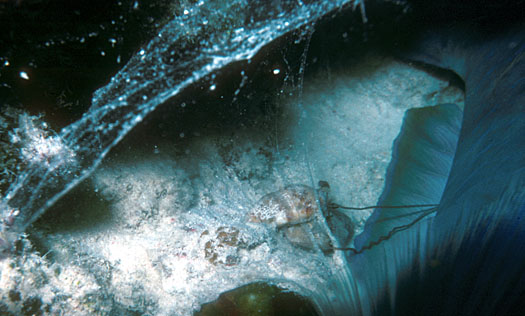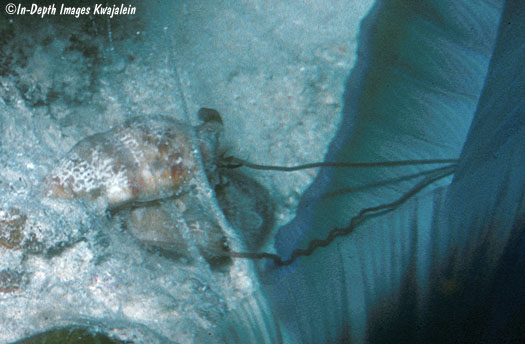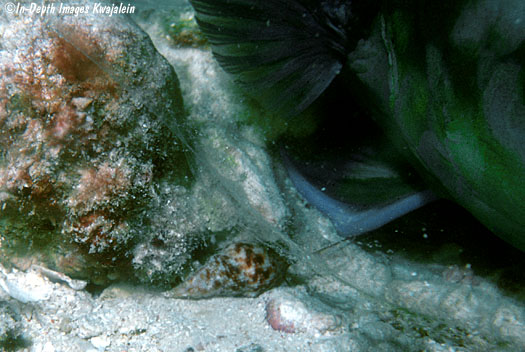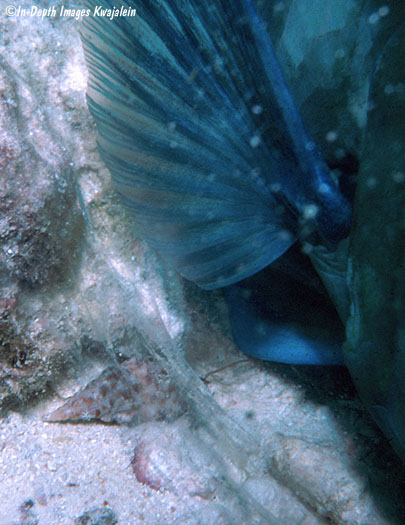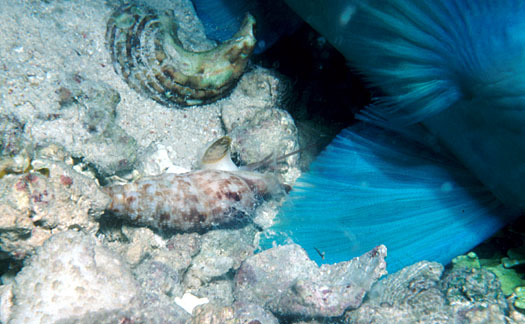 This small Colubraria tortuosa crawls on the nearly invisible mucus bag of a large sleeping parrot.
The Colubraria in the shot below is right in front of the pelvic fin.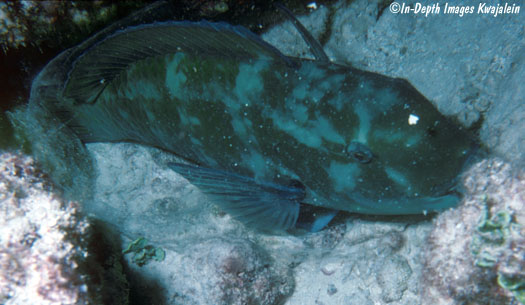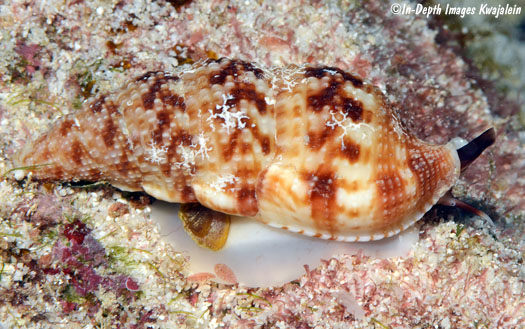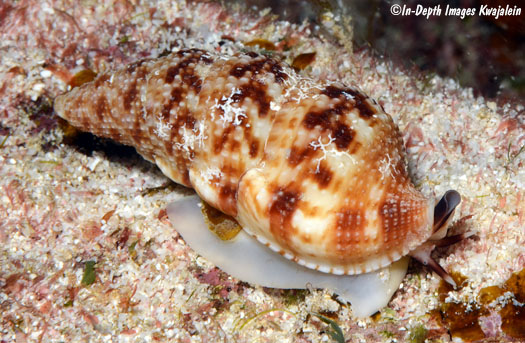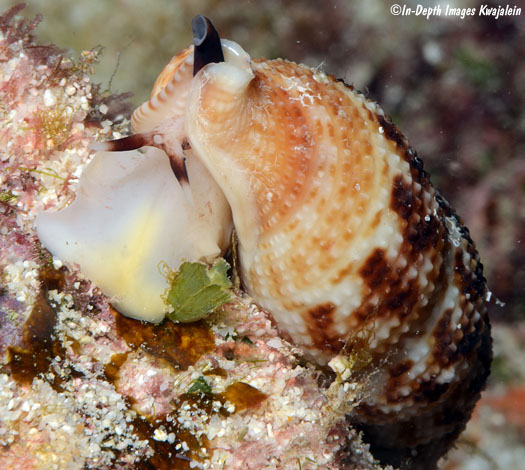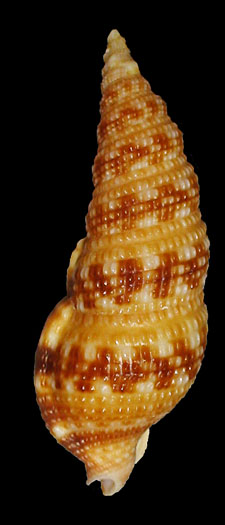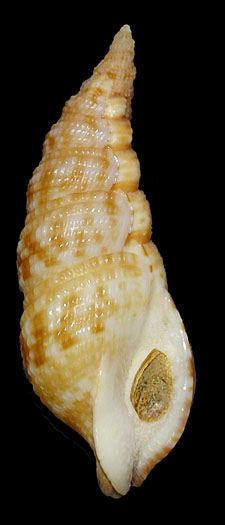 Created 24 October 2010
Updated 23 March 2016