Pogonoperca punctata Valenciennes, 1830
Spotted soapfish
Pogonoperca punctata is rare at Kwajalein. We have personally seen only one individual, in a small ledge at a depth of about 30m on the steep seaward slope off the west end of Kwajalein Island. In the same general area and nearly 20 years later, Stan Jazwinski photographed another, shown in the first two photos below. These are reported to reach about 28cm in length.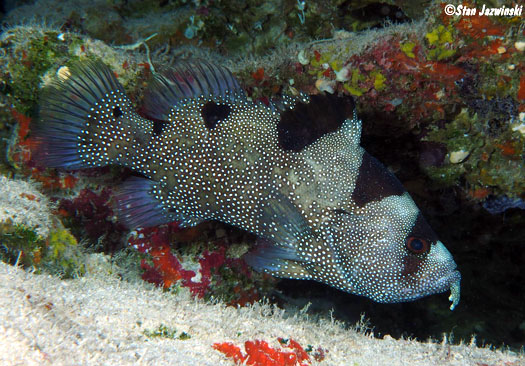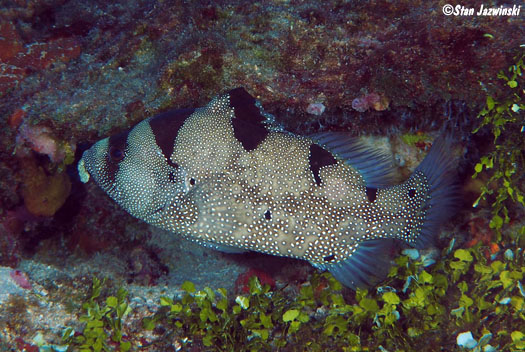 The only image we were able to get of the first specimen was this one captured from low resolution, Hi8 video. The markings indicate the first and second sightings were not the same individual.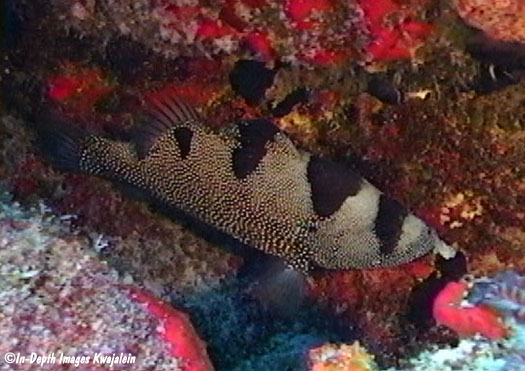 Created 29 April 2017
Updated 17 June 2017