Chaetodon citrinellus Cuvier, 1831
Speckled butterflyfish
This fish is common on shallow lagoon, pinnacle and seaward reefs at Kwajalein. On the seaward reef, it usually lives in the shallower portions, away from the steep outer dropoff. They are almost always found paired. It has a varied diet including coral, benthic invertebrates, and some algae.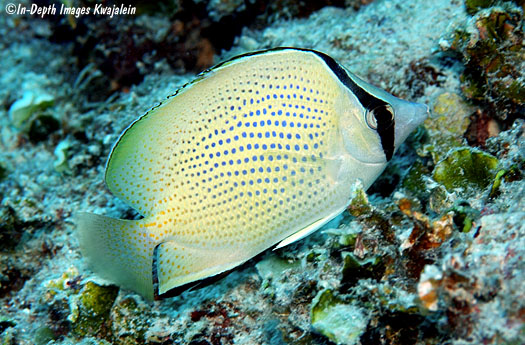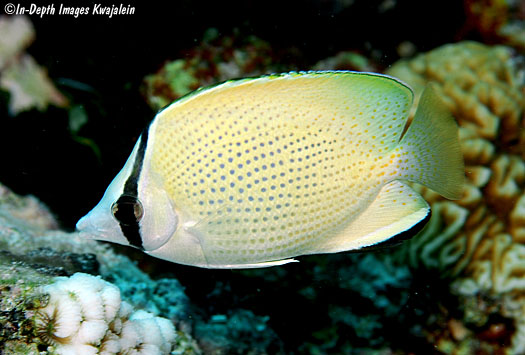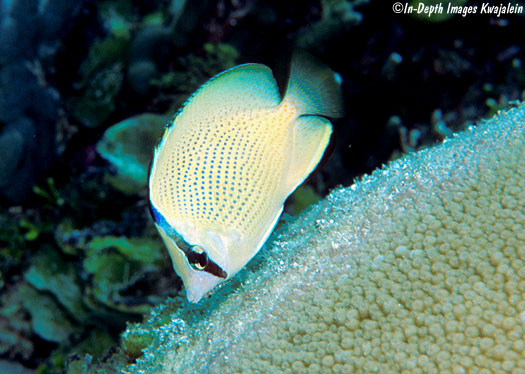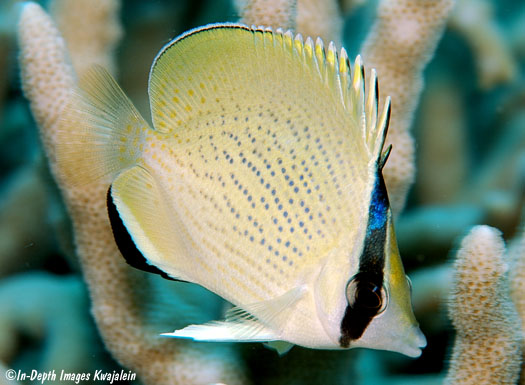 Created 15 October 2010
Updated 10 September 2011