Abudefduf sordidus (Forsskål, 1775)
Blackspot sergeant
These are almost always in very shallow water at the edge of the reef in an area difficult to get photos. These were provided by Christina Sylvester. Very small juveniles are common in tide pools on the reef at low tide. Maximum reported length is about 24cm.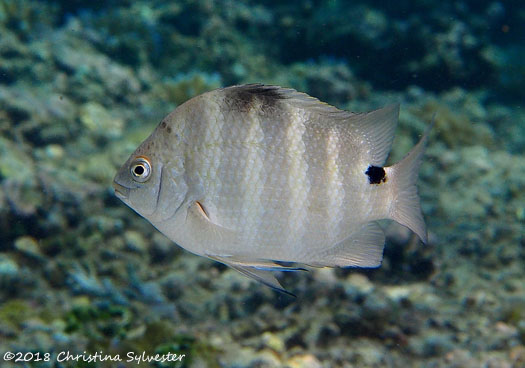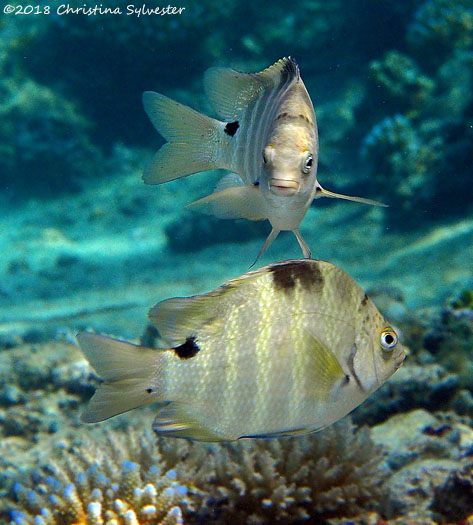 Large male tending eggs.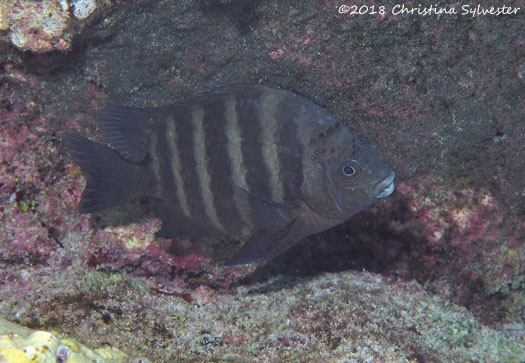 Created 8 January 2018
Updated 19 April 2018