Stegastes fasciolatus (Ogilby, 1889)
Pacific gregory
The various Stegastes species are similar in appearance and sometimes difficult to tell apart, but these appear to be S. fasciolatus. The first photo appears to be a full adult photographed by Christina Sylvester. Maximum reported size is about 16.5cm.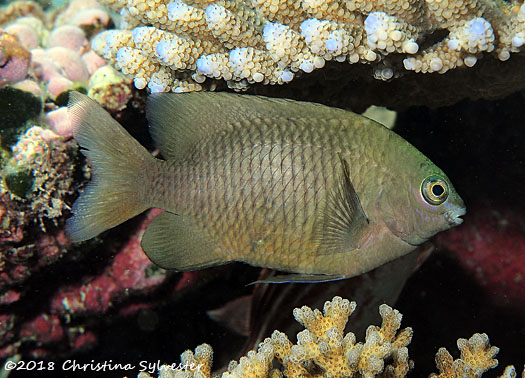 The next two upper were taken by Stan Jazwinski at Kwajalein. Larger individuals would likely lose the white on the caudal peduncle.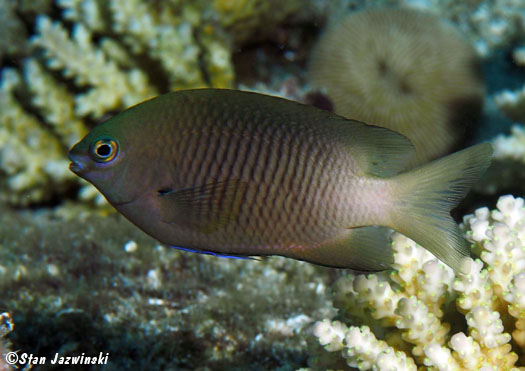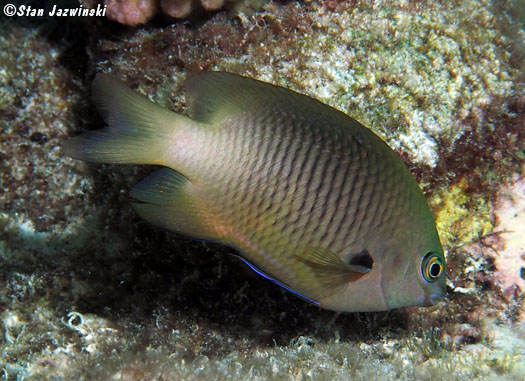 These appear to be young individuals of Stegastes fasciolatus. Full adults will lose the black at the anterior end of the dorsal fin and become mostly gray. These two were photographed by Jay Lord in about 3m of water on the western seaward side of Kwajalein Island.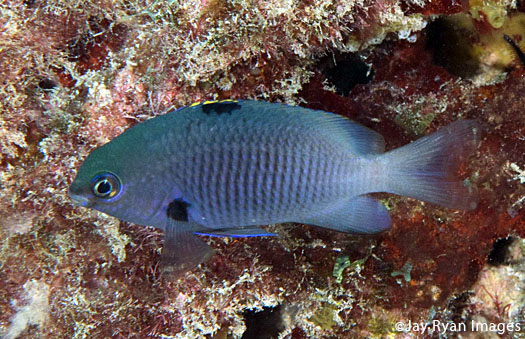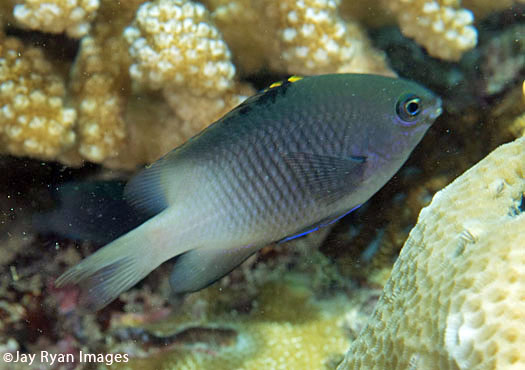 Created 13 February 2018
Updated 16 February 2018