Arothron stellatus (Bloch & Schneider, 1801)
Star or stellate puffer
This, the largest puffer in the Marshalls, is a moderately common species at Kwajalein. They are seen fairly frequently, but their large size makes them hard to miss. Large individuals can often be seen hanging off the seaward reef slope, slowly cruising like large blimps along the reef. Others drift over lagoon Halimeda patches, where they eat a variety of algae and benthic invertebrates.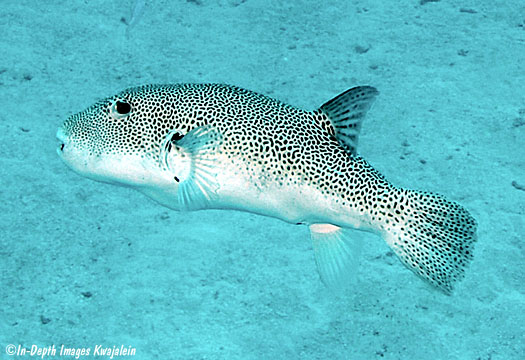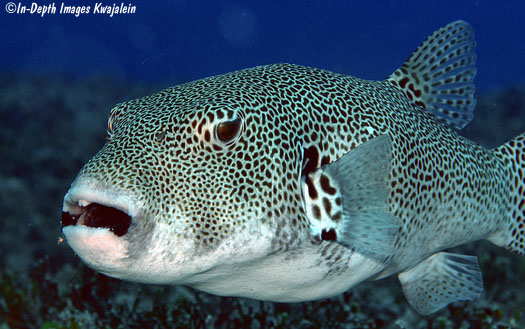 This one feeds in a patch of Halimeda algae.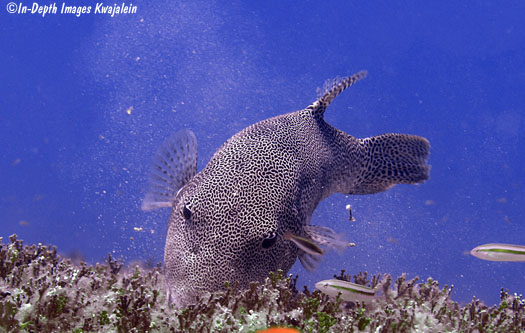 A pair of Goodyear blimps soar overhead.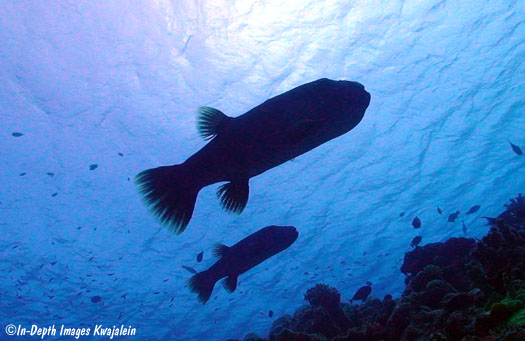 This is a fairly young specimen seen living in a coral encrusted pipe on the lagoon slope.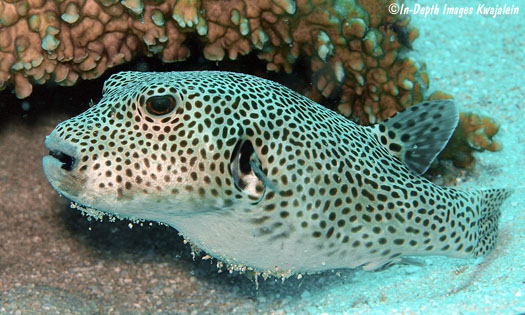 An even smaller juvenile.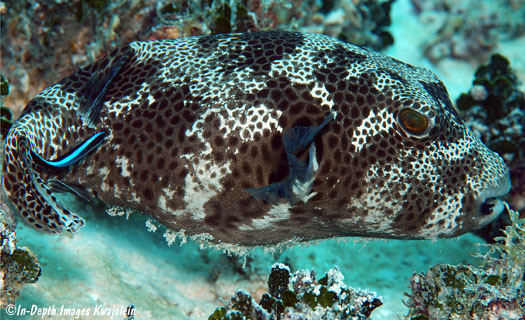 These are sometimes seen resting on the sand in the lagoon.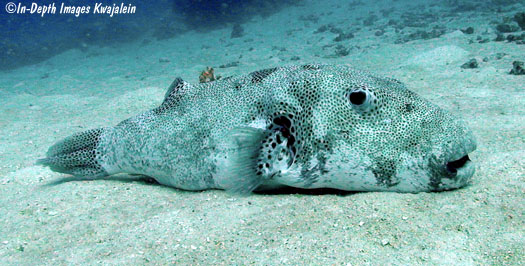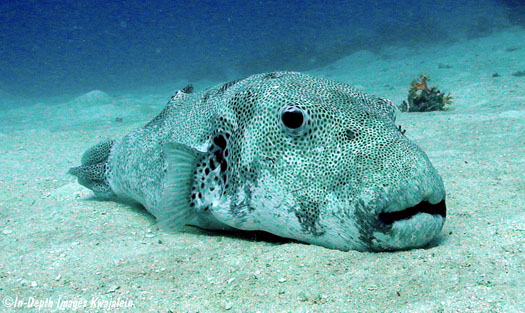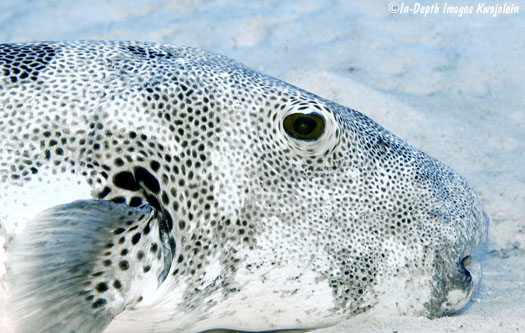 These curious blimps are just hard to resist.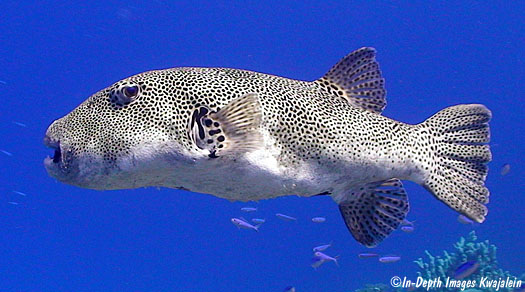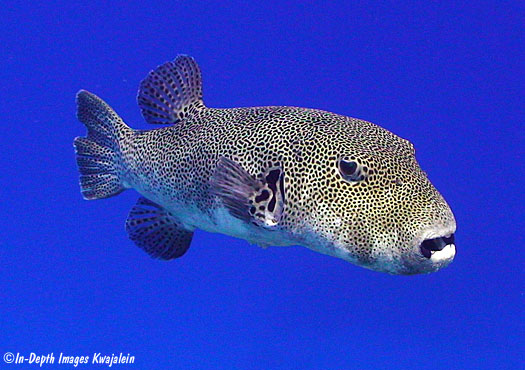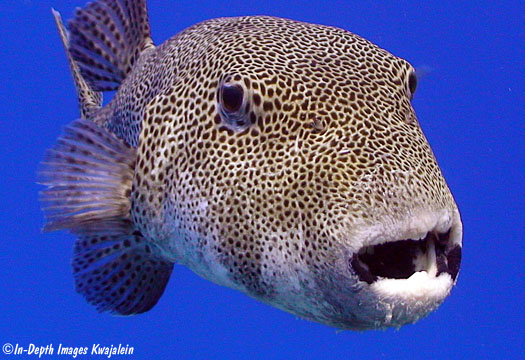 Looks ready to bite.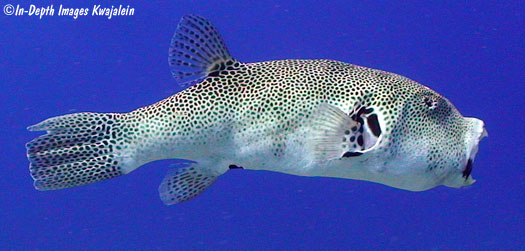 Created 22 October 2010
Updated 31 August 2013