Canthigaster amboinensis (Bleeker, 1865)
Ambon toby
In the Marshalls, Canthigaster amboinensis inhabits shallow reef edges and tidepools. Often they are seen in the reef quarries at Kwajalein, where this photo was taken by Christina Sylvester.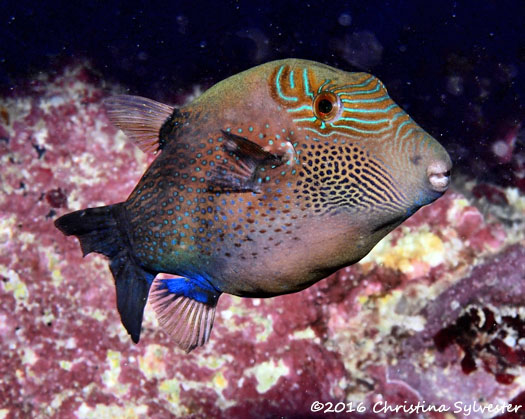 The specimen figured below is from Hawaii. It was found at night sleeping in a small cave in shallow water on the western shore of Oahu.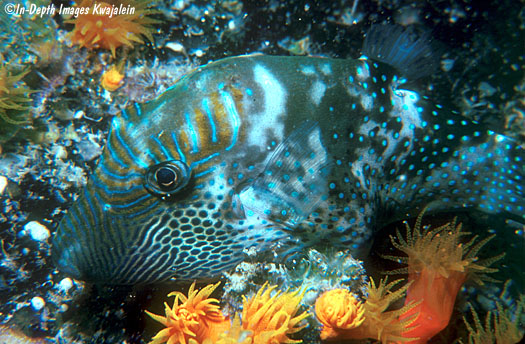 Created 22 October 2010
Updated 27 March 2017