Cheilinus fasciatus (Bloch, 1791)
Redbreasted wrasse (chomper fish)
Common on shallow lagoon, pinnacle and seaward reefs. On lagoon pinnacles in particular, these fish follow divers around waiting for them to scare up some hapless invertebrate, which quickly gets chomped.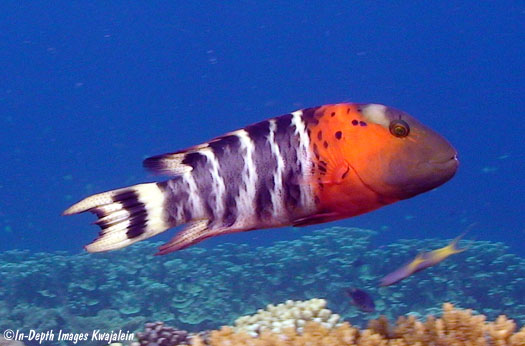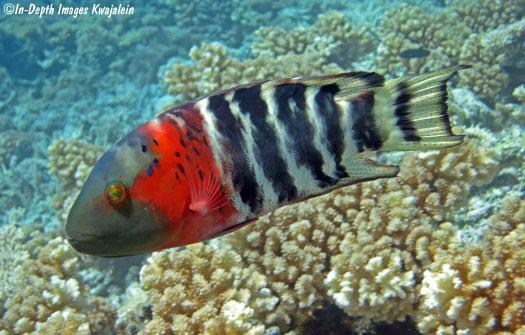 This one had a large wart on its upper lip.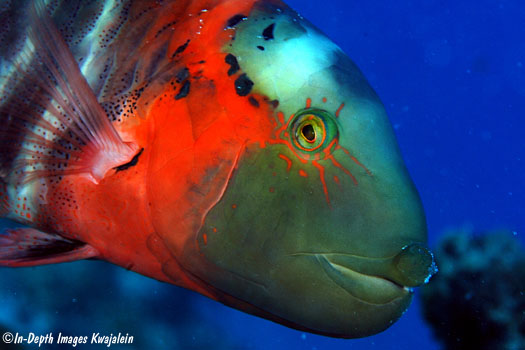 A couple of aggressive males.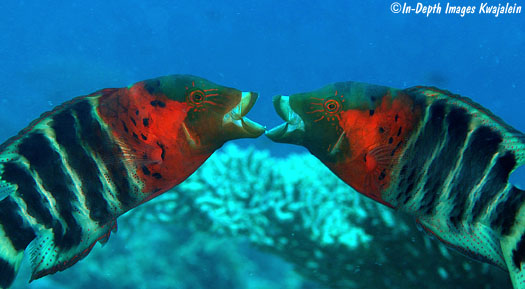 Juvenile.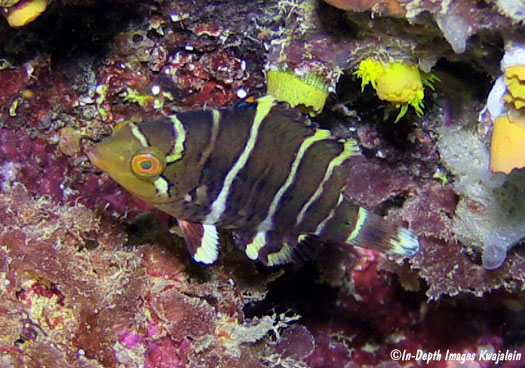 Created 26 May 2014
Updated 27 March 2017