Cirrhilabrus balteatus Randall, 1988
Girdled wrasse
This fish is reported to be found only in the Marshall Islands. At Kwajalein it is common in some areas, including some shallow lagoon and seaward reefs. The first two shots show the male coloration, at least on most subtidal lagoon and seaward reefs. The second shot is one transitioning from female to male.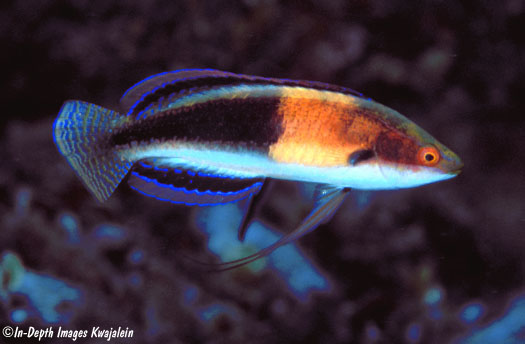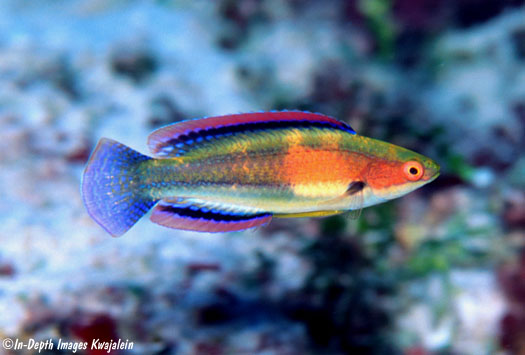 Christina Sylvester photographed this species in Kwajalein reef quarries that are heavily speckled with white. At first I thought these might be the terminal male form, but it seems that some larger females are similarly speckled.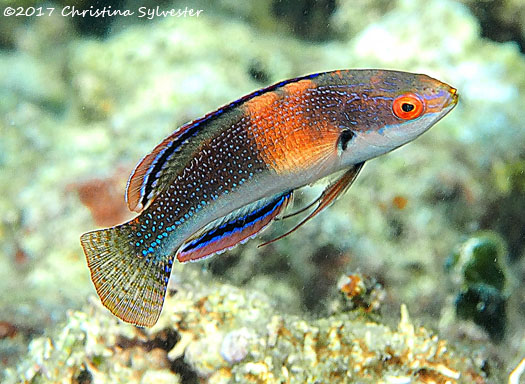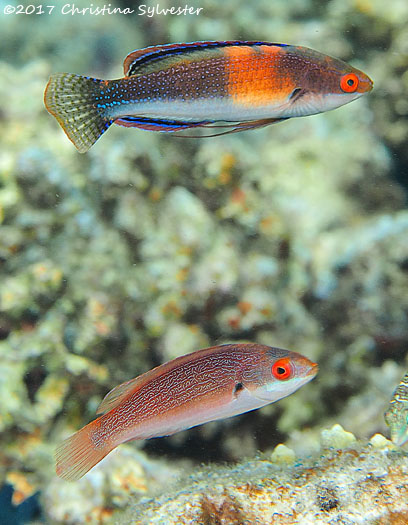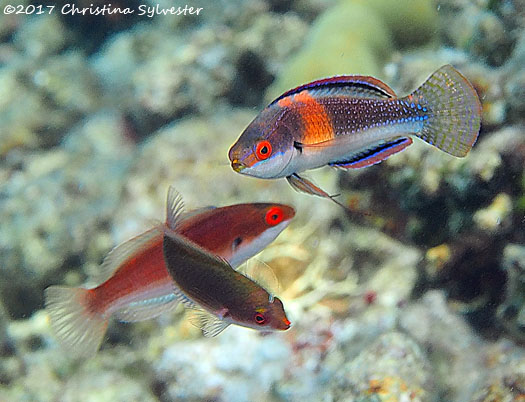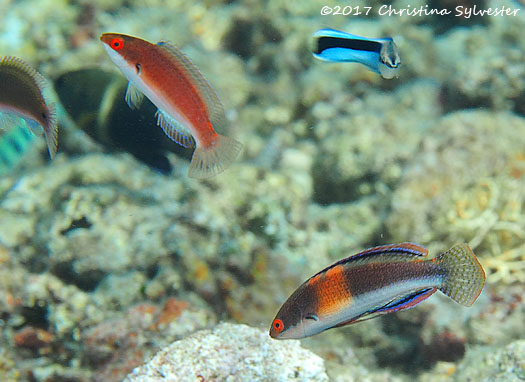 The animal below, photographed in a Kwajalein reef quarry by Christina Sylvester, may be in the process of changing from female to male.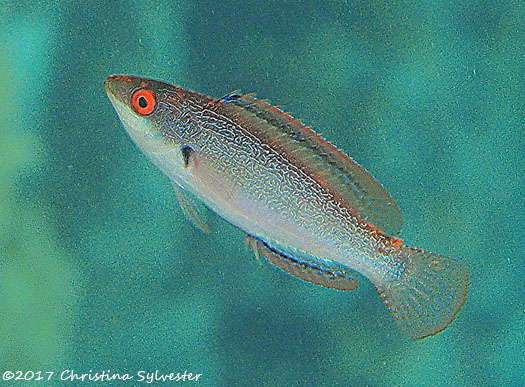 Created 26 May 2014
Updated 20 January 2018