Cirrhilabrus exquisitus Smith, 1957
Exquisite wrasse
This variably colored wrasse is found in shallow water at Kwajalein, usually on the seaward reef or in Kwajalein reef quarries in 2 to about 10m of water. The first two shots below are by Stan Jazwinski on the shallow seaward reef.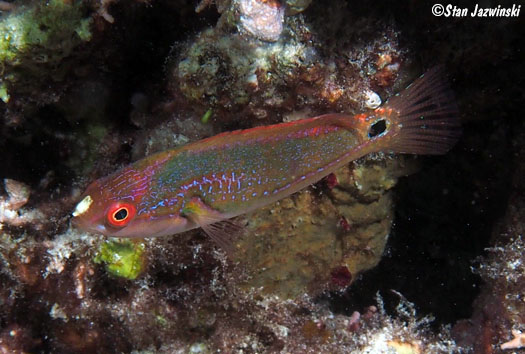 The female color form.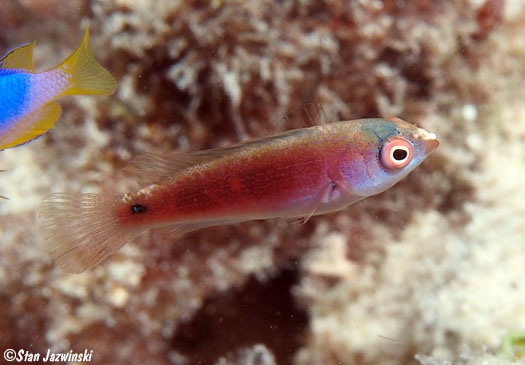 The next two wrasses were found and photographed by Christina Sylvester in one of the Kwajalein reef quarries.
.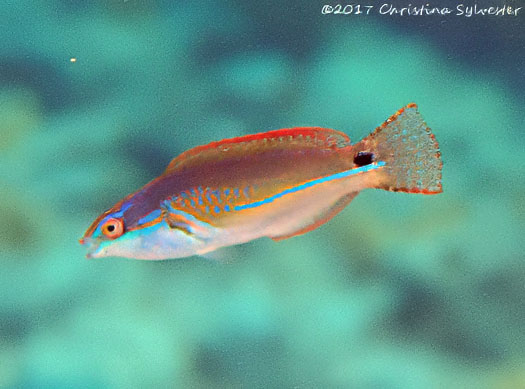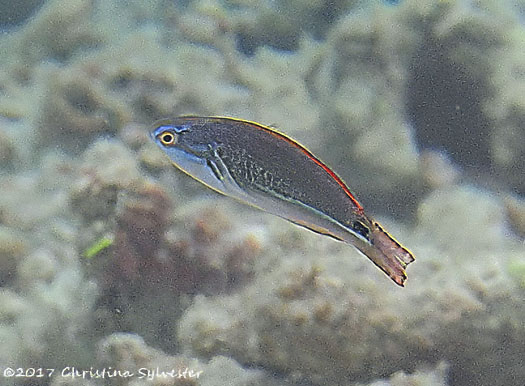 Another observed by Stan Jazwinski in shallow water on the Atoll's seaward reef.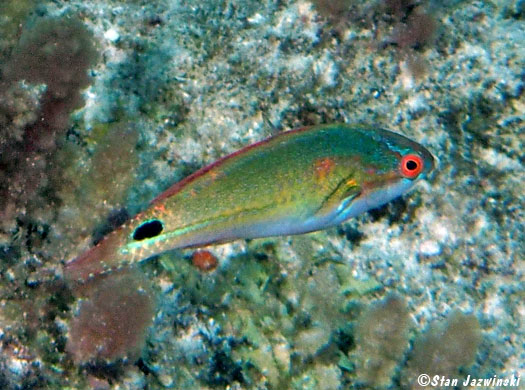 Created 26 May 2014
Updated 21 March 2018