Gomphosus varius Lacepède, 1801
Bird wrasse
This long-snouted bird wrasse is unmistakable. These are common on seaward, pinnacle and lagoon reefs throughout the atoll. The adults never stop moving, making getting a clear photo a challenge. The first shot below shows a juvenile transitioning into a female.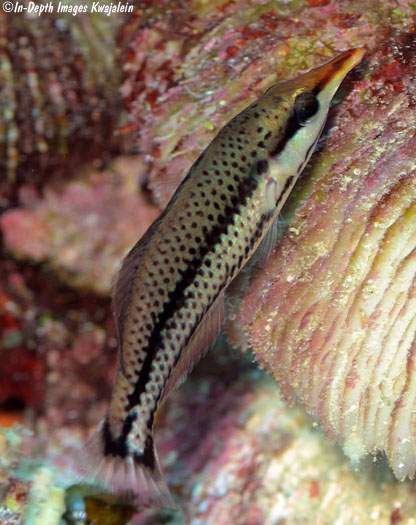 Females.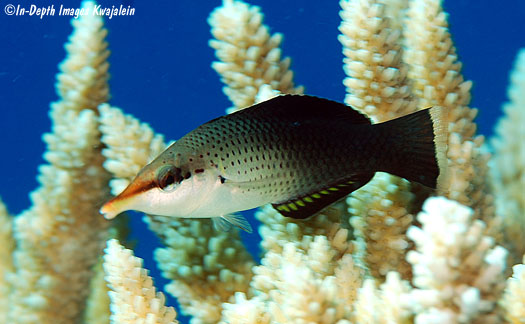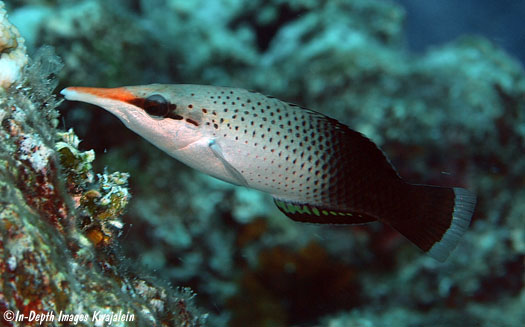 Transitioning to male.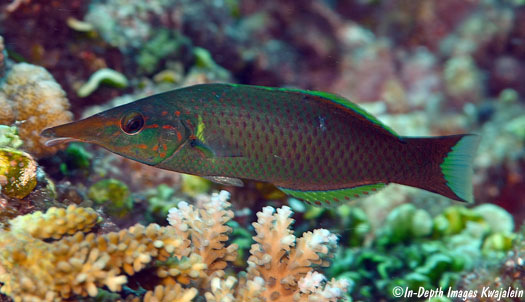 Males.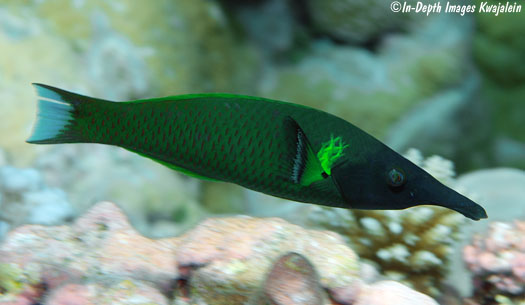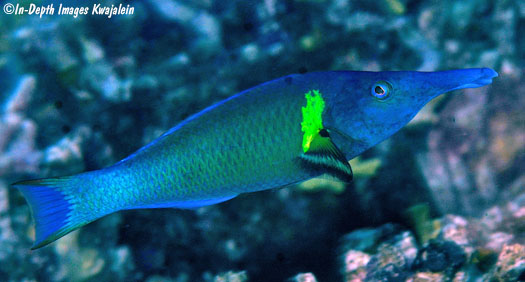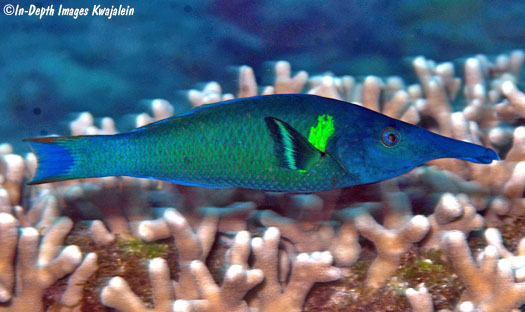 Juvenile.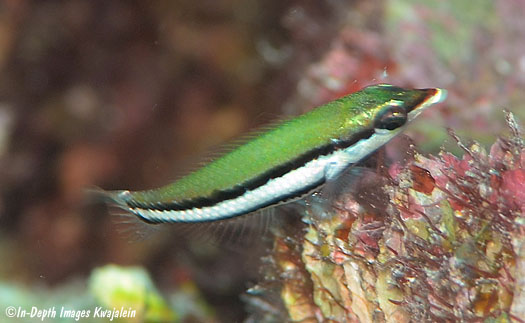 Created 26 May 2014
Updated 27 March 2017