Pseudocoris yamashiroi (Schmidt, 1931)
Smalltail wrasse
This species is rare at Kwajalein. The first shot is an old adult male from a deep lagoon Halimeda patch.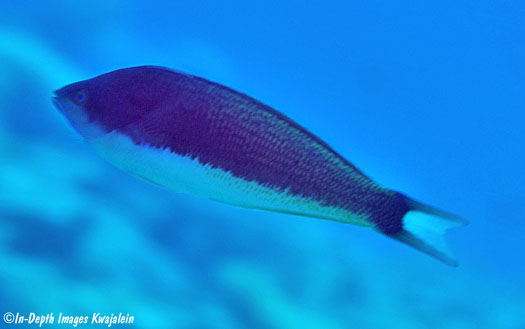 These are earlier phases observed by Stan Jazwinski on the seaward reef at a depth of about 8m.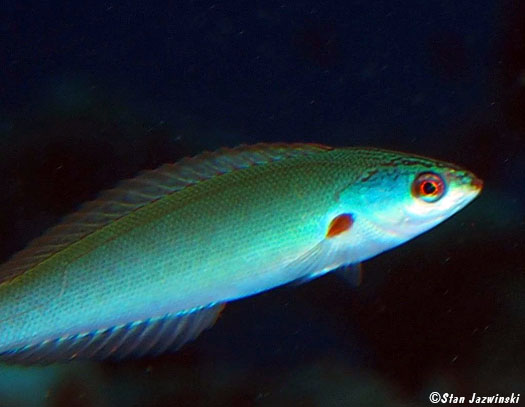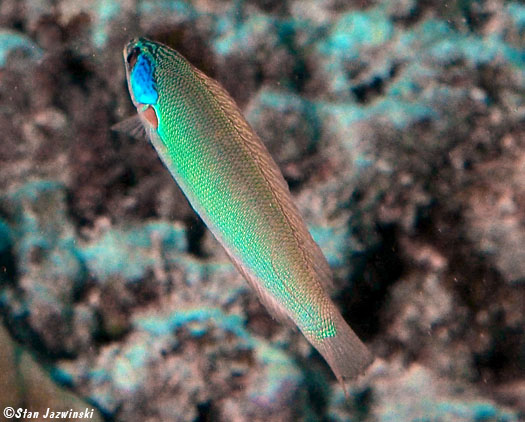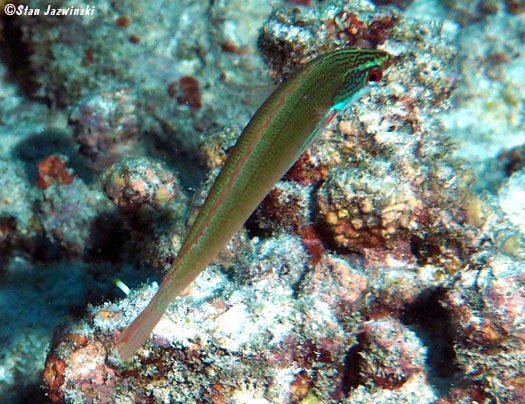 Numerous juveniles recently settled on the seaward reef slope were photographed by Stan Jazwinski.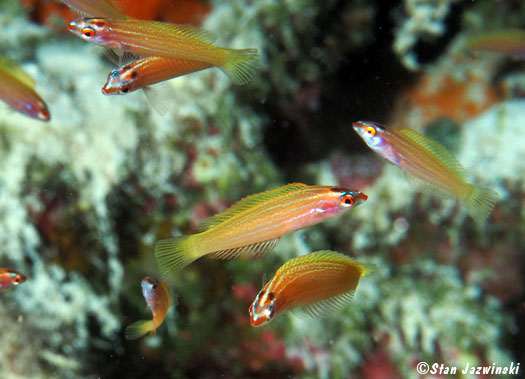 Created 26 May 2014
Updated 12 March 2018