Chromodoris cf colemani
Rudman, 1982
We saw several of these in various sites. Although some references call this Chromodoris colemani, it really does not match the original description of that species in Rudman, 1982. Rudman's figure and description are a close match to what we call Chromodoris colemani in the Marshall Islands, and it seems quite a stretch to consider them the same species. Chromodoris colemani has a number of very narrow longitudinal black streaks or lines with narrow orange lines between them, very unlike the thick black and orange bars in the specimens figured below. 25-30mm.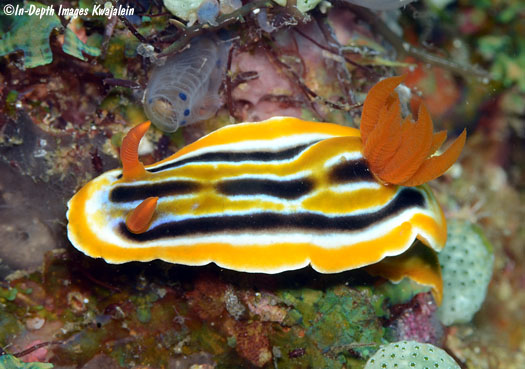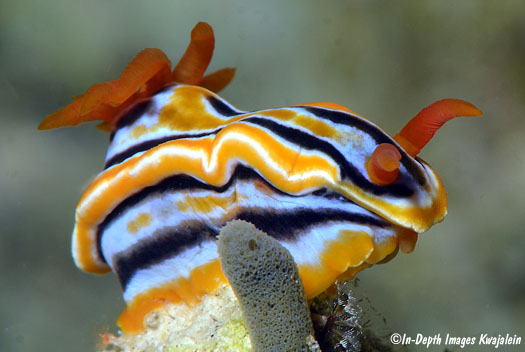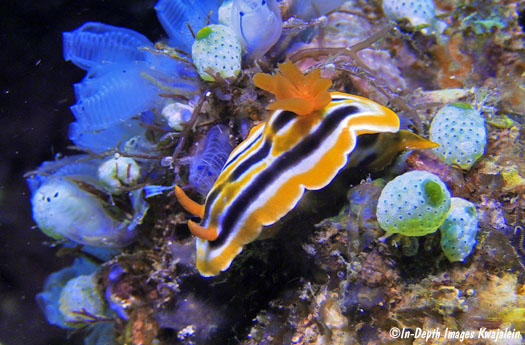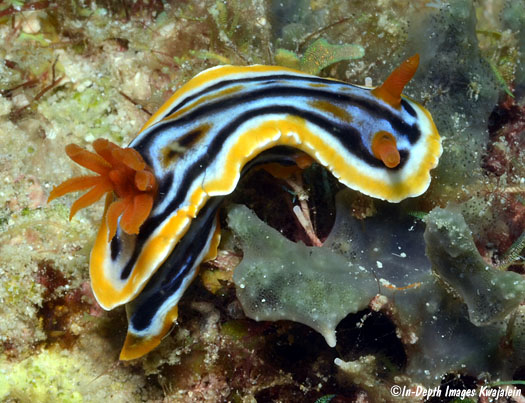 Created 13 June 2015
Updated 28 March 2017
Reference:
Rudman, W.B. 1982. The Chromodorididae (Opisthobranchia: Mollusca) of the Indo-West Pacific: Chromodoris quadricolor, C. lineolata and Hypselodoris nigrolineata colour groups. Zoological Journal of the Linnean Society 76: 183-241.