Hypselodoris apolegma
(Yonow, 2001)
Hypselodoris apolegma is one of a confusing complex of species that seem to blend together in color pattern, making them difficult to positively differentiate. The first two photos below are clearly H. apolegma but the others start to resemble what we are referring to as Hypselodoris sp. a223 elsewhere on this site. 25-35mm.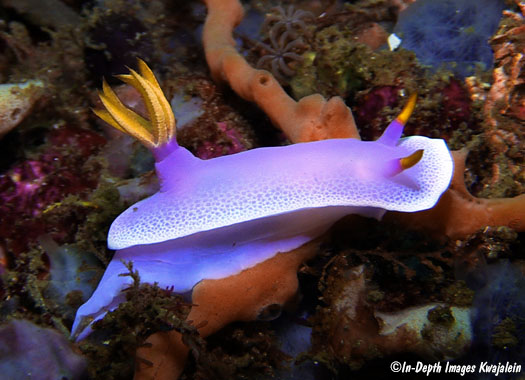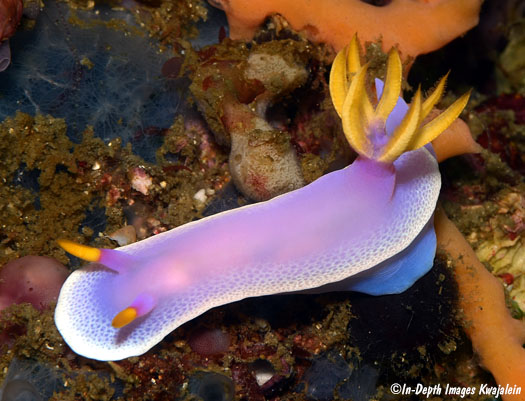 While the specimen below has the spotted pattern in the white margin, the white margin border with the dorsal color is abrupt. Gill color is also different, but that may be a variable feature.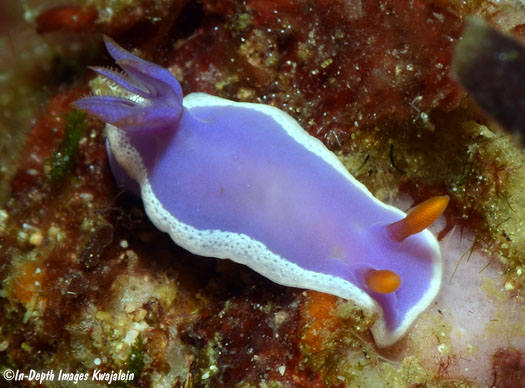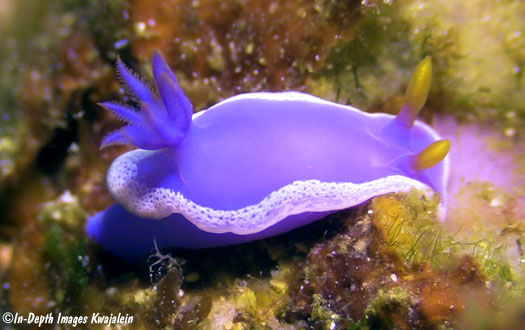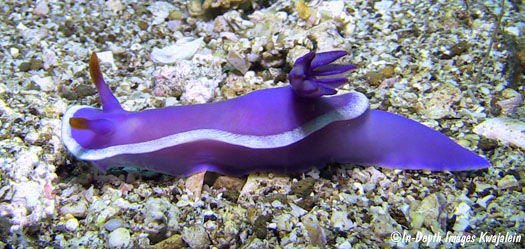 More specimens were seen on the 2016 trip that did little to clear up the uncertainty in the identification of this group.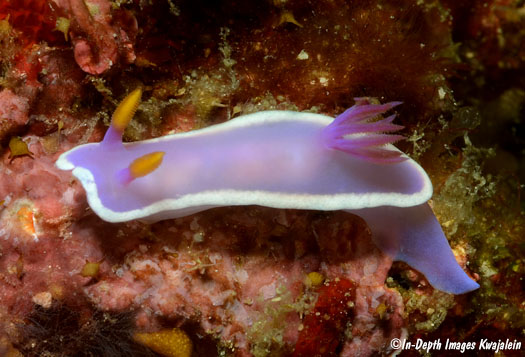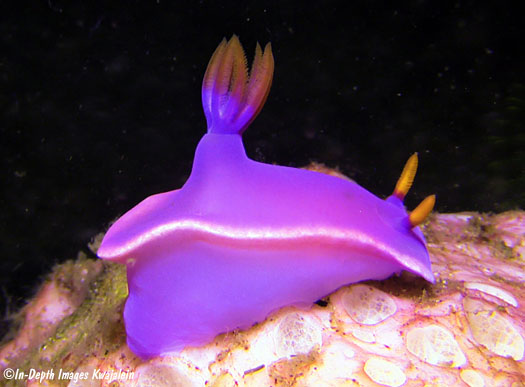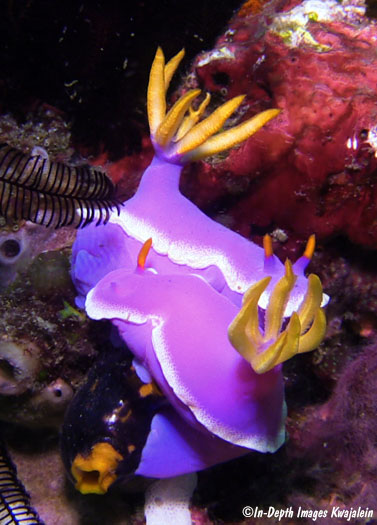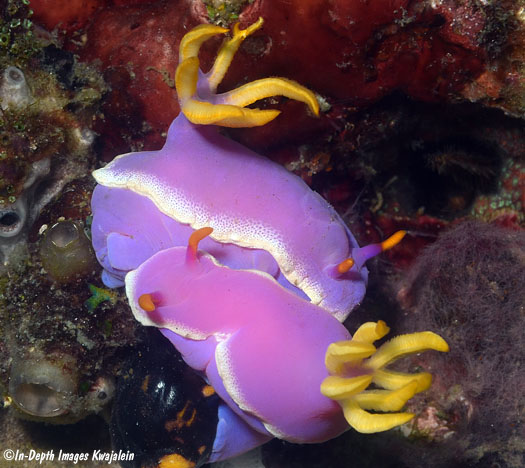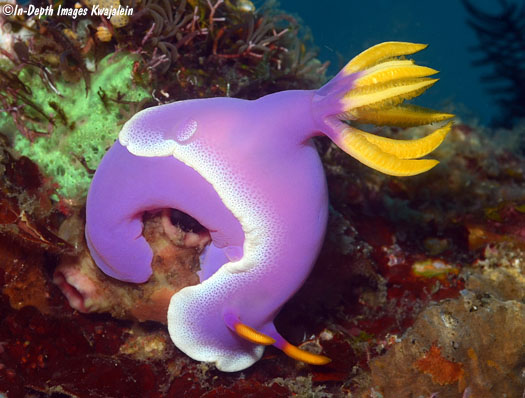 Created 13 June 2015
Updated 28 March 2017