Nembrotha lineolata
Bergh, 1905
These are similar to some forms of Nembrotha chamberlaini. Consistent differences seem to be more and thinner lines as well as blue coloration on the sheaths of the rhinophores and base of the gills. 30-35mm.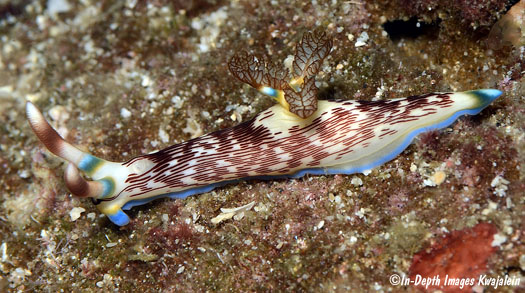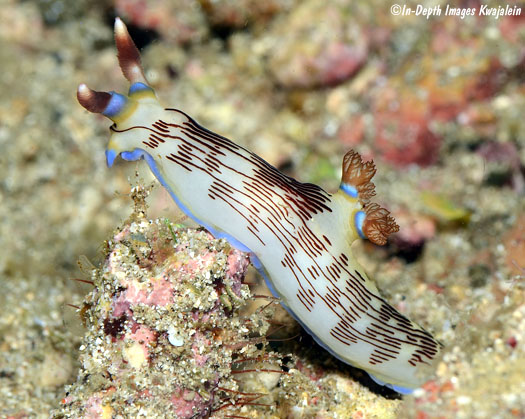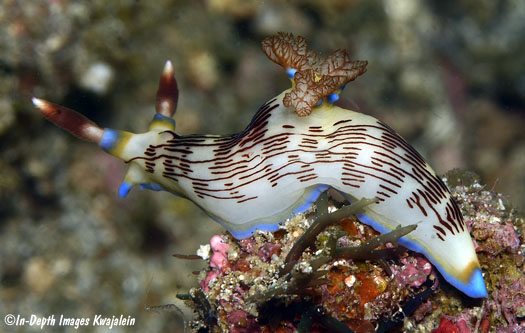 A very tiny specimen.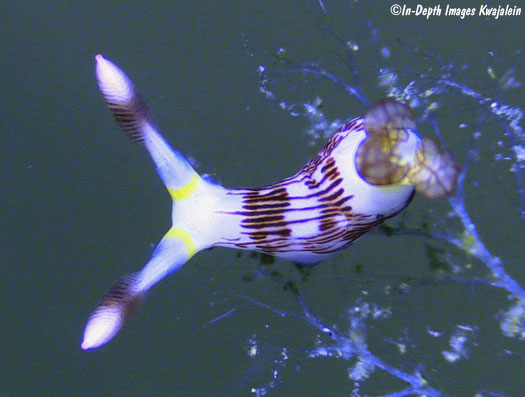 They were common during the 2016 trip as well.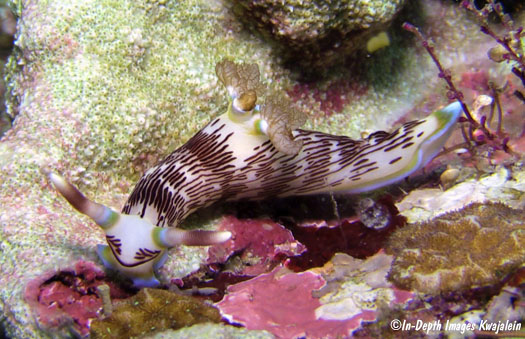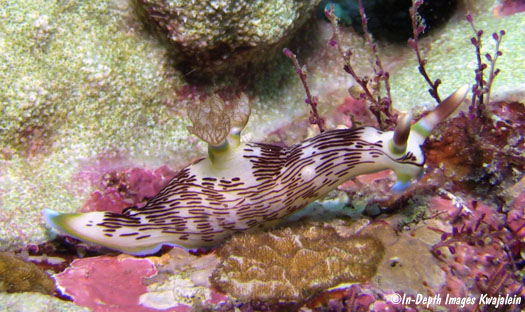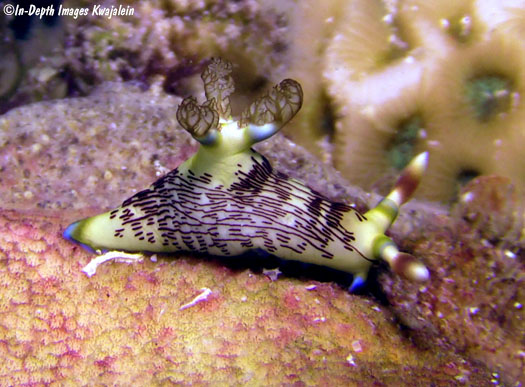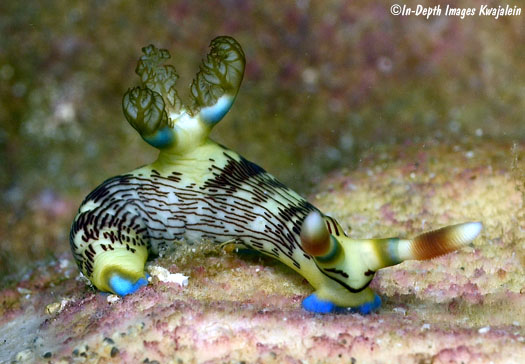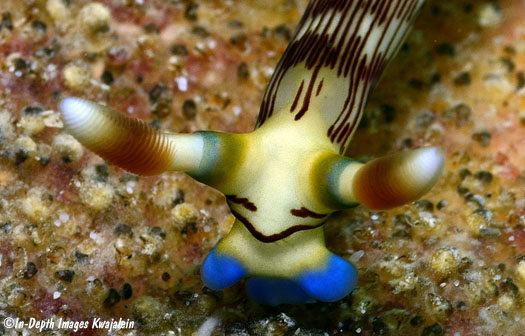 Depositing an egg mass on a solitary tunicate.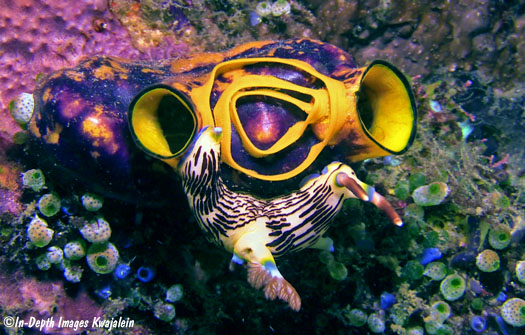 Another tiny juvenile.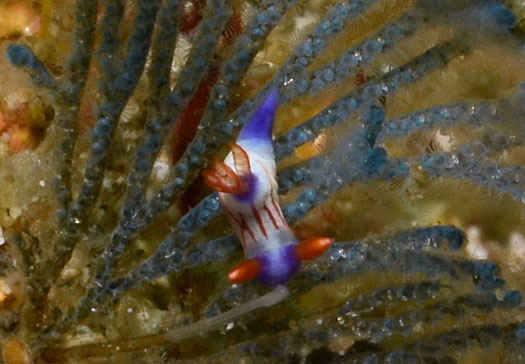 Created 14 June 2015
Updated 28 March 2017