Phyllodesmium briareum (Bergh, 1896)
We found this on two occasions during the 2015 trip. Three were exposed on a rock at night at Eagle Point, and seven more exposed on a rock at Koala in the late afternoon. To about 30mm.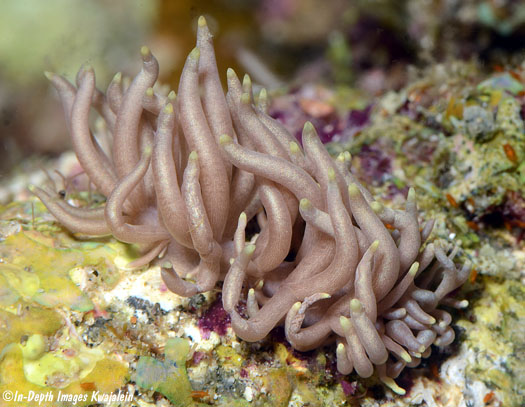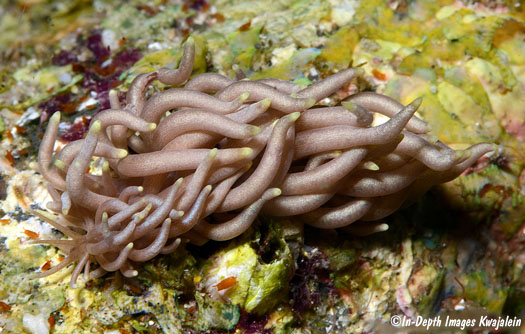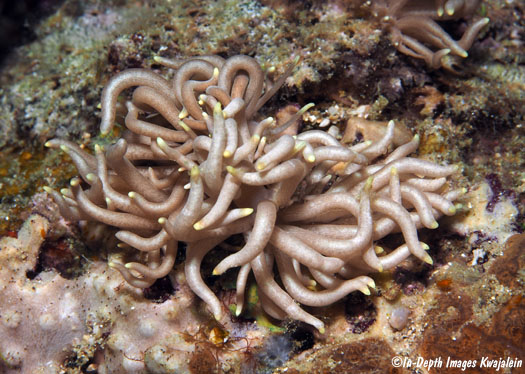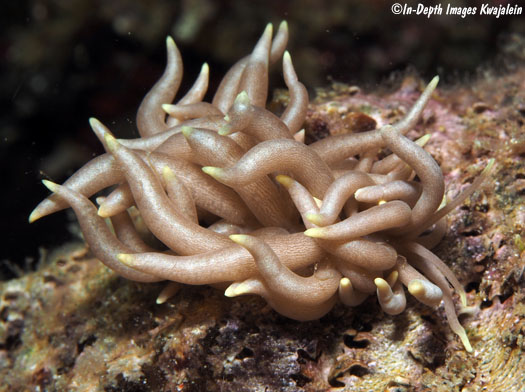 This species was plentiful on the 2016 trip. Literally hundreds were seen on Briareum at Arthur's, and more were found at Kitchen Rock and a new site near Bethlehem we called Basta Point.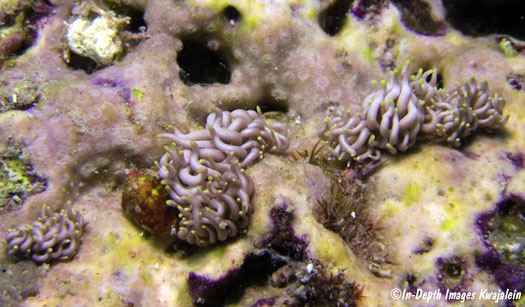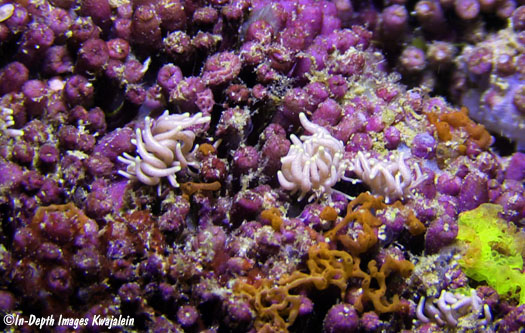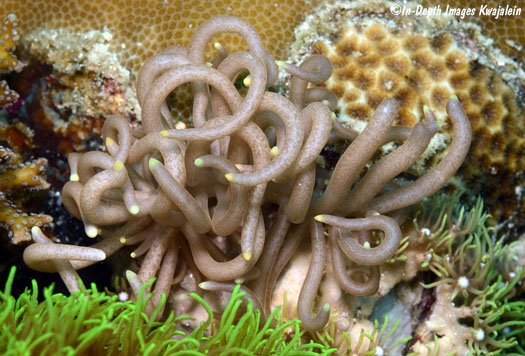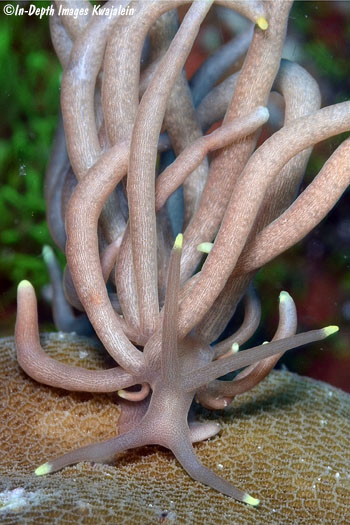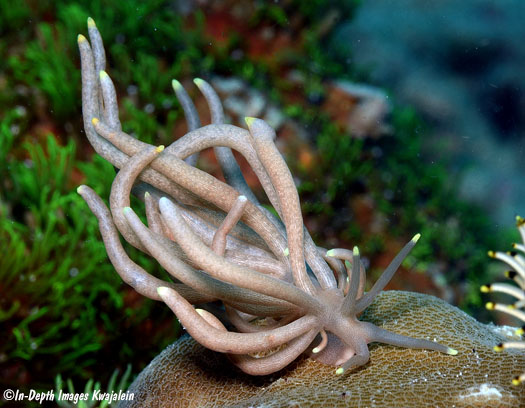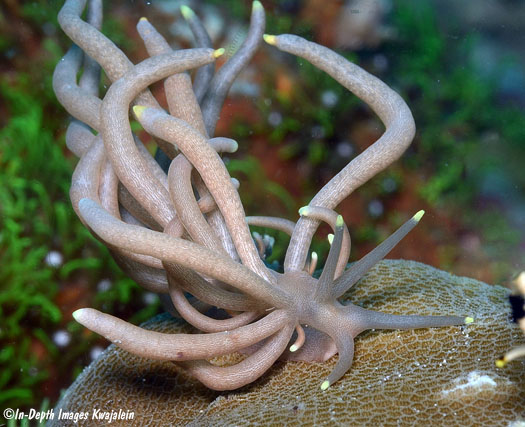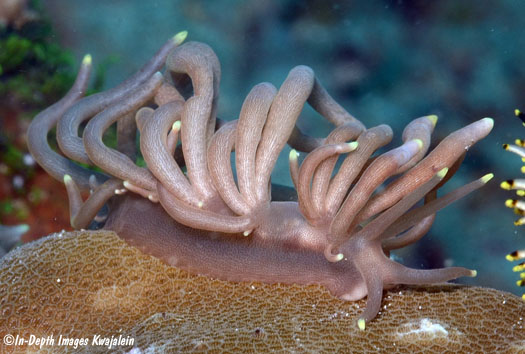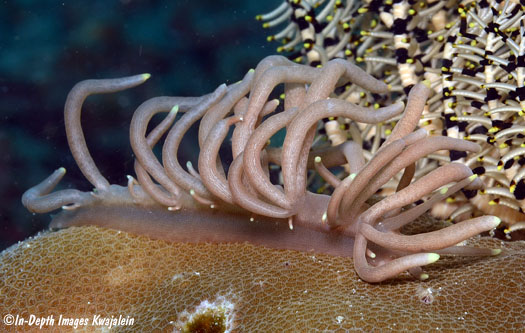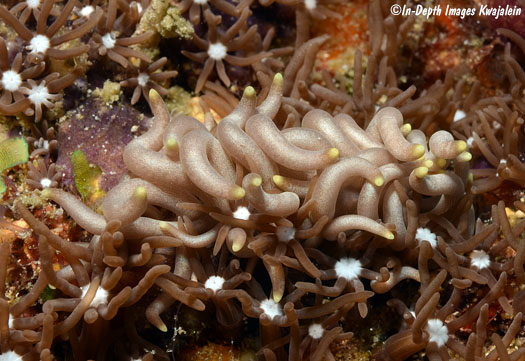 Created 14 June 2015
Updated 28 March 2017