Nembrotha mullineri Gosliner & Behrens, 1997
A number of specimens were found at both coral reef and muck sites. To at least 60mm.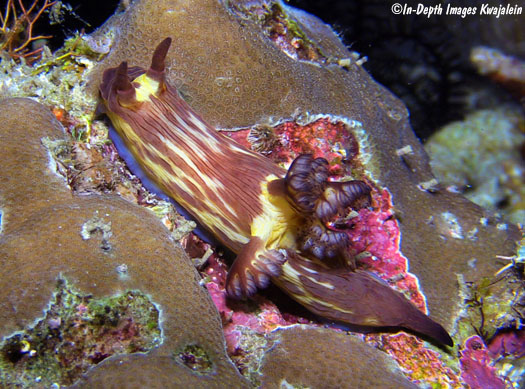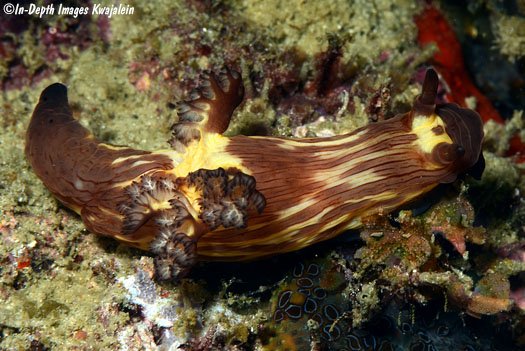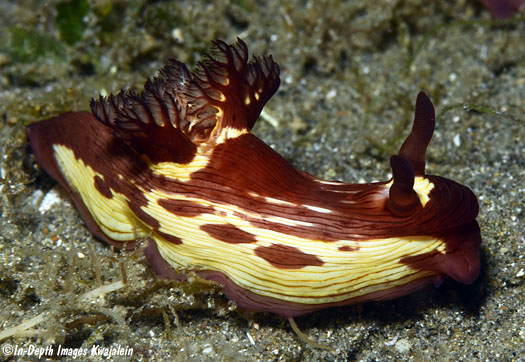 This nudibranch eats a couple kinds of stalked tunicates, including this green Oxycorynia fascicularis.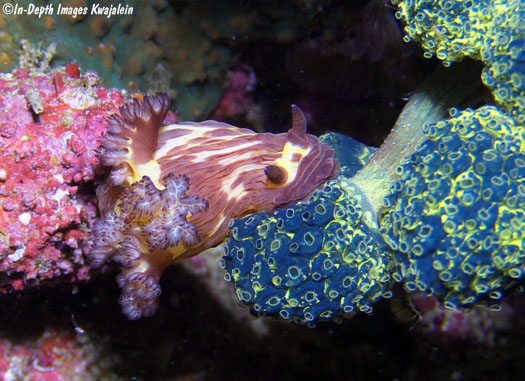 It also eats this Sycozoa tunicate.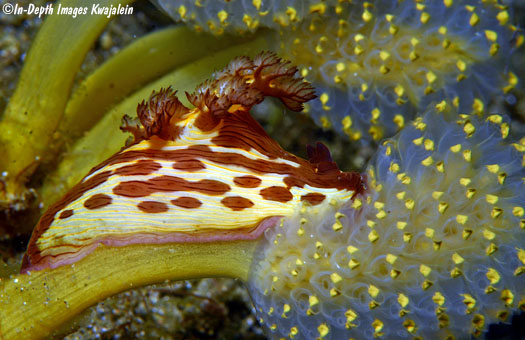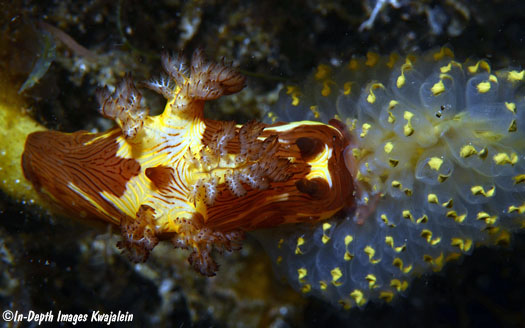 The next two shots show young specimens that still retain some orange spots, which seems to tie them to what appear to be orange spotted juveniles.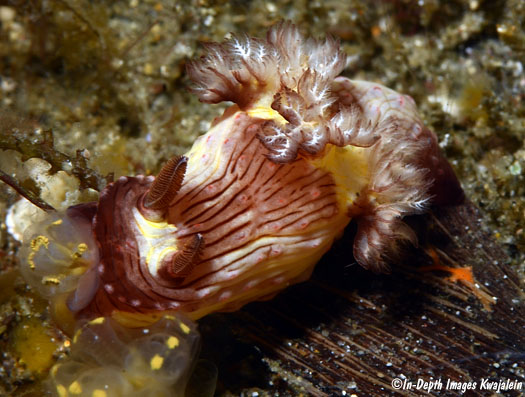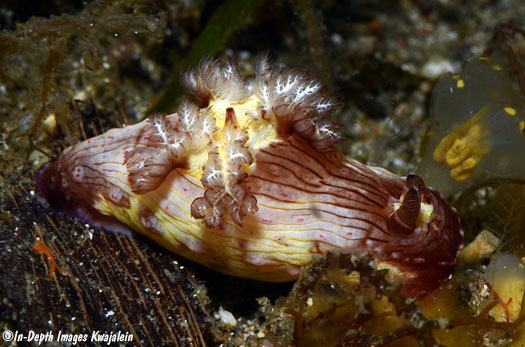 These would appear to be juvenile Nembrotha mullineri.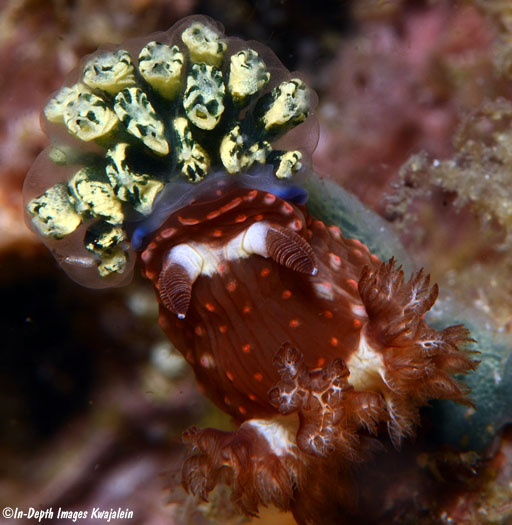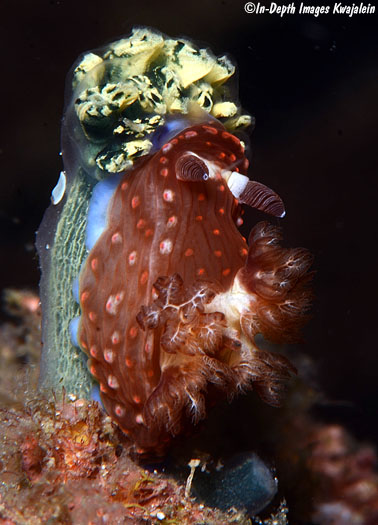 More were found during the 2016 trip, mostly young ones at Red Palm.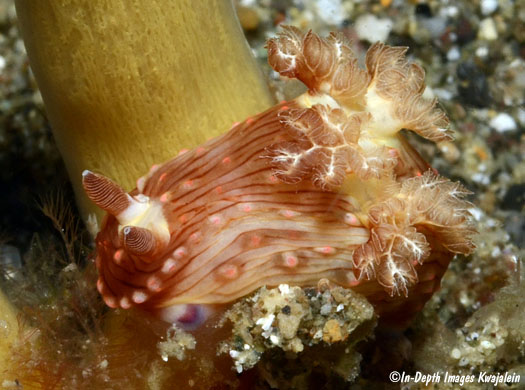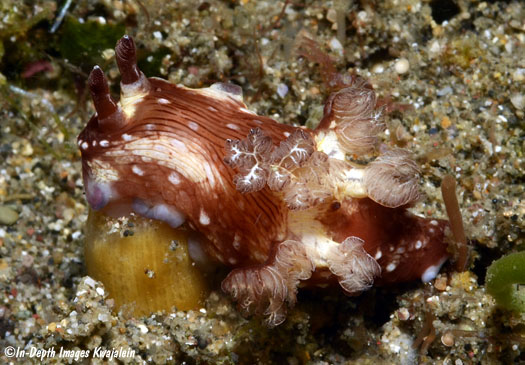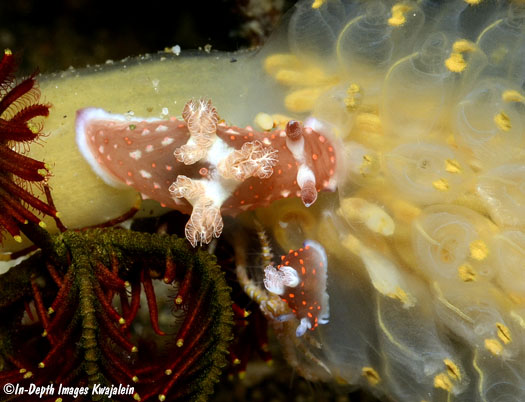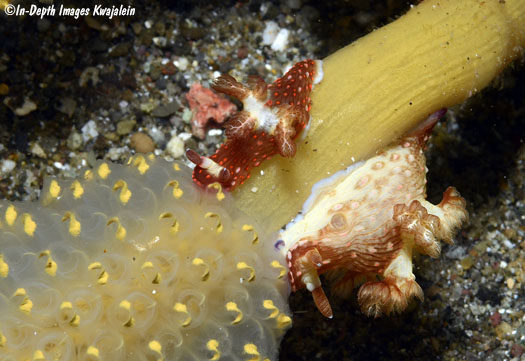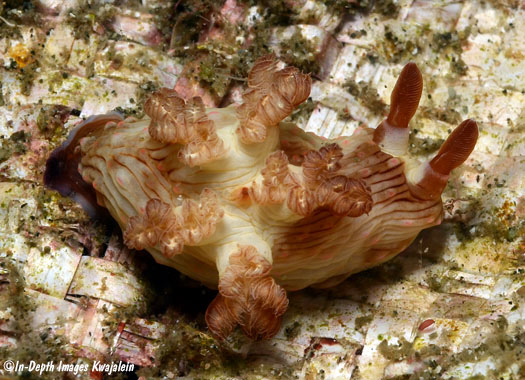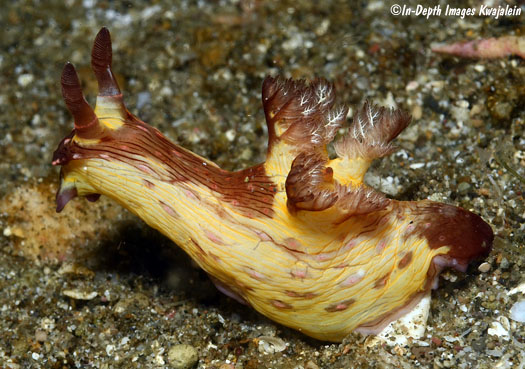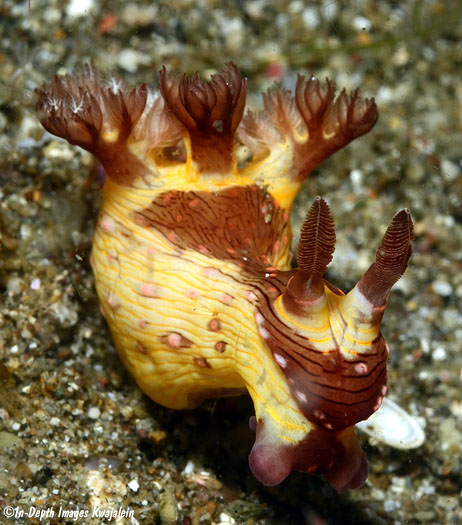 Created 14 June 2015
Updated 28 March 2017