Reticulidia fungia Brunckhorst in Gosliner & Brunckhorst, 1993
Although this specimen lacked the yellow coloration usually found on Reticulidia fungia, we think it is still that species. It was found at a depth of about 13m on the reef right off the Club Ocellaris resort during the 2015 trip. 25mm.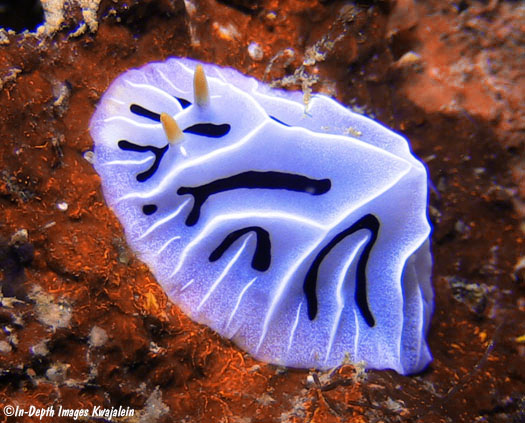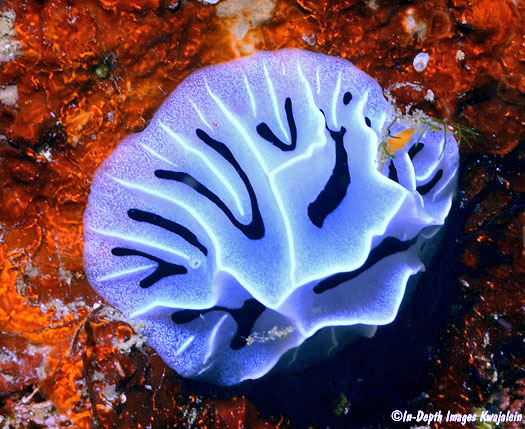 This one from Sepok had more typical yellow coloration.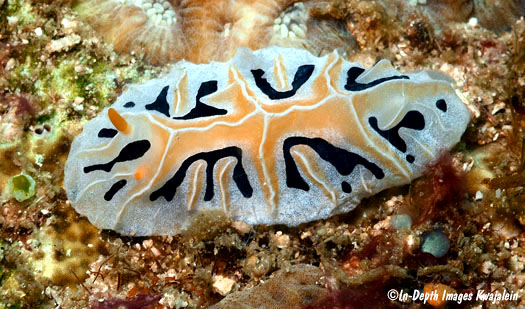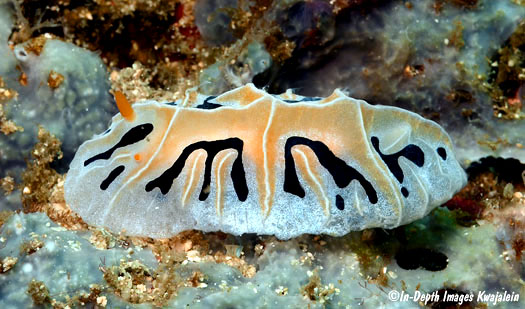 Created 14 June 2015
Updated 28 March 2017